Arne Slot has had an outstanding season as the head coach of Feyenoord Rotterdam has propelled him to great heights, culminating in securing the coveted Eredivisie title for the club. His exceptional achievements have garnered widespread attention as numerous clubs vie for his services, with Tottenham Hotspur emerging as the frontrunner in the race to secure his signature.
Despite his well-deserved recognition within the Netherlands, many Premier League enthusiasts and football fans may be unfamiliar with Arne Slot's journey. This is the tale of a once unassuming player who has become the prime contender for a significant managerial role in England's top flight.
From Player to Coach
On May 23, 2013, Arne Slot played his last match as a professional football player. A modest yet remarkable career with FC Zwolle, Sparta Rotterdam, and NAC Breda ended on a high note. Arne played a season in the Eredivisie for the first time with his childhood love, FC Zwolle. Immediately after that season, Arne Slot retired as a footballer. It took less than two months for him to return to Zwolle's youth complex. Arne Slot is passionate about football and immediately starts working as a youth coach at FC Zwolle.
It takes about three years for him to get the opportunity to lead a club as a head coach. He starts at SC Cambuur, and then AZ Alkmaar appoints him. Initially, he worked as an assistant, and after two years, he became the head coach. However, this tenure doesn't last long.
Arne Slot and assistant Mario Pusic are suspended after the media leaked their interview with Feyenoord Rotterdam. Shortly after, it was announced that Arne Slot would take over as the head coach of Feyenoord Rotterdam, succeeding the legendary Dutch coach Dick Advocaat. The Rotterdammers were initially skeptical. However, it didn't take long for the football world to realize that Arne Slot is a promising addition to the Netherlands' coaching export legacy.
Rebuild Everything
The 2021/2022 season is when Arne Slot starts his new job. Feyenoord is currently in an impoverished state. It finished 5th last season, but the problems are more prominent than just that fact.
There is significant pressure on the board of Feyenoord Rotterdam due to their financial situation, which is in disarray. The team's on-field performance lacks potential transfer value, and there is a low rate of promoting youth products to the first team. Additionally, Feyenoord's second team does not play in the second division, unlike their competitors and rivals.
However, there are also notable strengths. The fanbase is incredibly loyal, and Feyenoord has qualified for the newly established UEFA Conference League. Furthermore, players such as Orkün Kökcü, Luis Sinisterra, and Justin Bijlow are promising talents.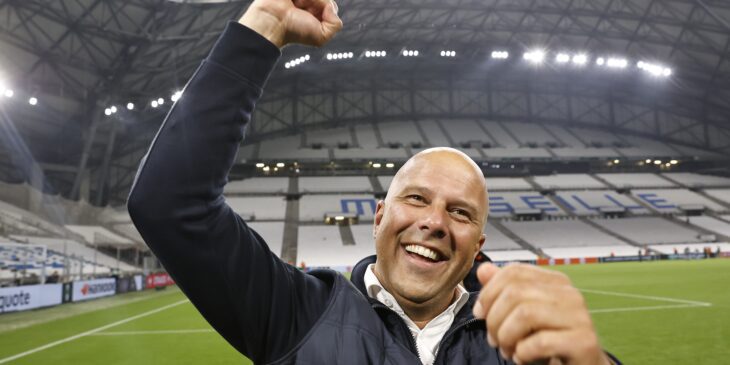 The first thing Arne Slot does is appoint two new names to the technical staff. Robin van Persie takes on the role of field trainer. Arne Slot reunites with Mario Pusic, the Bosnian-Croatian, who once again becomes his assistant manager.
Arne Slot doesn't take long to turn things around at Feyenoord. In the first seven matches, they won 6 times. They achieve a 0-4 victory in an away game against PSV Eindhoven, among other wins. After 15 matches, Feyenoord Rotterdam has 36 points and is no longer a shadow of what it was the previous season. Under Dick Advocaat, Feyenoord had a defensively oriented team with an old-fashioned approach. However, under Arne Slot, Feyenoord seems like a completely different club. They play modern football with high intensity.
At the end of the season, they will finish in 3rd place in the Eredivisie. In the inaugural edition of the UEFA Conference League, Arne Slot and Feyenoord also immediately showcase their strengths. In a group with Slavia Prague, 1. Union Berlin, and Maccabi Haifa, Feyenoord finish first with fourteen points.
In the first round of the knockout stage, they defeat Partizan Belgrade 8-3 on aggregate over two matches. In the next game, they face old rival Slavia Prague. They win 4-6 on aggregate, advancing to the next round. In the first leg of the semi-final, Arne Slot's Feyenoord manages to win 3-2 against Marseille. The second leg ends in a 0-0 draw, securing Feyenoord and Arne Slot's place in the final. In the final, Feyenoord meets AS Roma, led by Jose Mourinho. Unfortunately for Arne and the Rotterdammers, they fail to win, with the match ending 1-0 in favor of the Romans.
Another rebuild
A good foundation has been laid in Arne's first season to build upon. Firstly, there is no trace of old-fashioned football under Dick Advocaat. Feyenoord mostly plays in a 4-3-3 formation. The wingers cut inside, the fullbacks push high on the outside, and the midfield operates with a defensive midfielder. The most important aspect is the intensity. Feyenoord aggressively wins the ball deep in the opponent's half to initiate their play. Additionally, it is noticeable that the acquired players adapt effortlessly. In his previous short stint at AZ Alkmaar, Arne demonstrated his ability to develop players, proving it was not a one-time trick.
At the beginning of Arne's second season, many key players from the first season depart. Star individuals such as Luis Sinisterra, Marcos Senesi, and Tyrell Malacia earned transfers to the Premier League. Fredrik Aursnes, an integral part of the team's backline, also left Feyenoord to join Portuguese club Benfica. Jens Toornstra, the longest-serving player and top scorer Cyrriel Dessers, also departed to pursue opportunities elsewhere.
Effortless adaptation
However, Feyenoord quickly addressed these departures by bringing in new players from around the world. The club signed talents ranging from midfielder Mats Wieffer, who previously played in the second-tier Dutch league, to Brazilian winger Igor Paixão. Santiago Giménez, a striker acquired from CD Cruz Azul in Mexico, and Sebastian Szymański, a new number 10, added further strength to the squad. Moreover, Oussama Idrissi, who had previously played under Arne Slot at AZ Alkmaar, reunited with his former coach after a loan transfer from AZ to Sevilla.
Like in the 2021/2022 season, the Rotterdammers start strong. When the FIFA World Cup occurs, Arne Slot's men sit at the Eredivisie's top. The high pressing has become the trademark of Arne Slot and Feyenoord Rotterdam. There are a few more things worth mentioning. Kökcü, previously seen as a somewhat lazy number 10, underwent a total transformation and emerged as a tireless and complete midfielder. Giménez became the leading striker in the Eredivisie. Mats Wieffer, previously seen as an average midfielder in the second-tier league, became a key player for Feyenoord. He even received an international call-up later in the season.
Feyenoord primarily employed a high-pressing 4-3-3 formation, with Szymański playing behind the striker and Kökcü serving as the midfield connector. The wingers often cut inside, although crossing became an important aspect of Feyenoord's play. The right-back position had different formations. It either used an inverted defensive back or an offensive wingback, depending on each match's tactical needs. The primary responsibility of the two central defenders lies in maintaining the defensive organization. The distribution of the balls primarily relies on Wieffer and Kökcü. However, the left fullback's role tends to vary from one match to another. Justin Bijlow, a youth academy product, consistently holds the team's starting goalkeeper position.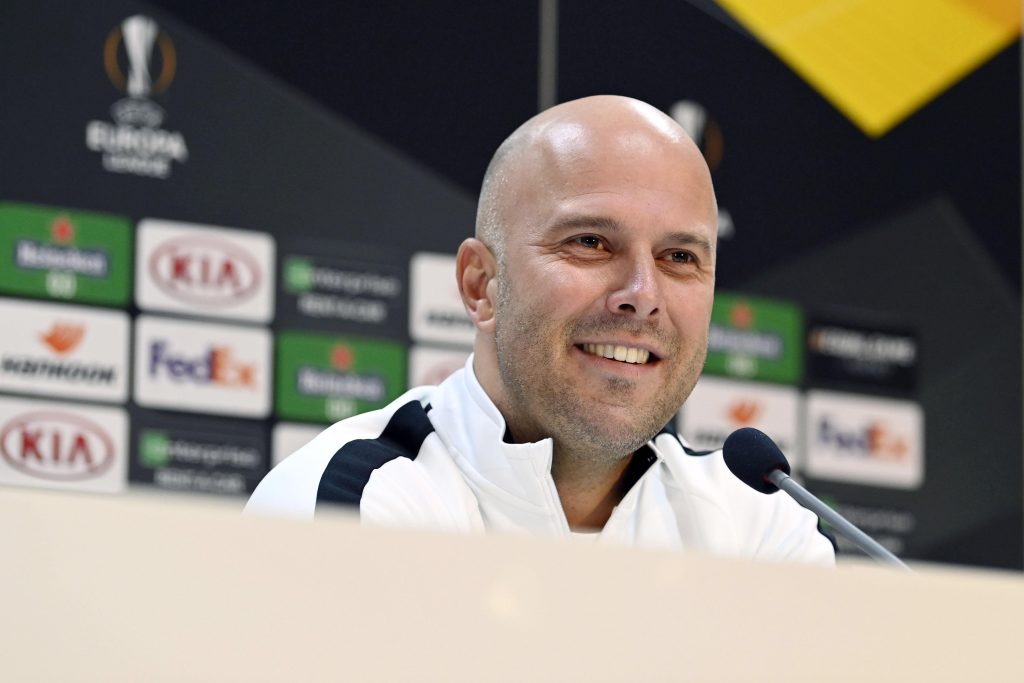 In addition to their domestic success, Feyenoord also participated in the Europa League. Drawn in Group F alongside FC Midtjylland, Lazio Roma, and Sturm Graz, Feyenoord finished level on 8 points with all the other teams. However, Feyenoord claimed the top spot in the group. Notable victories included a 1-0 win over Lazio Roma and a resounding 6-0 triumph against Sturm Graz.
The Final Stretch
After the conclusion of the World Cup, Feyenoord continued their strong form, maintaining a commanding lead at the top of the Eredivisie. Their title rivals faltered in the race, and it became apparent months in advance that Feyenoord would be crowned champions for the first time in years. In the resumed Europa League campaign, Feyenoord faced AS Roma once again. The tie's second leg proved to be a thrilling battle, with Feyenoord holding a 1-1 scoreline until the 89th minute, seemingly advancing to the next round. However, a late goal from substitute Paolo Dybala forced extra time, where AS Roma scored twice, ending Feyenoord's European journey.
Although Feyenoord suffered a semi-final defeat to rival Ajax in the national cup, it did not diminish the joy of the Feyenoord supporters. The city of Rotterdam had been buzzing for weeks, and Feyenoord's triumph as Eredivisie champions ensured a festive atmosphere.
Feyenoord clinched their 16th national championship on May 14, 2023. People across the Netherlands, not just in Rotterdam, are convinced. Arne Slot is a promising addition to the Netherlands' coaching export legacy.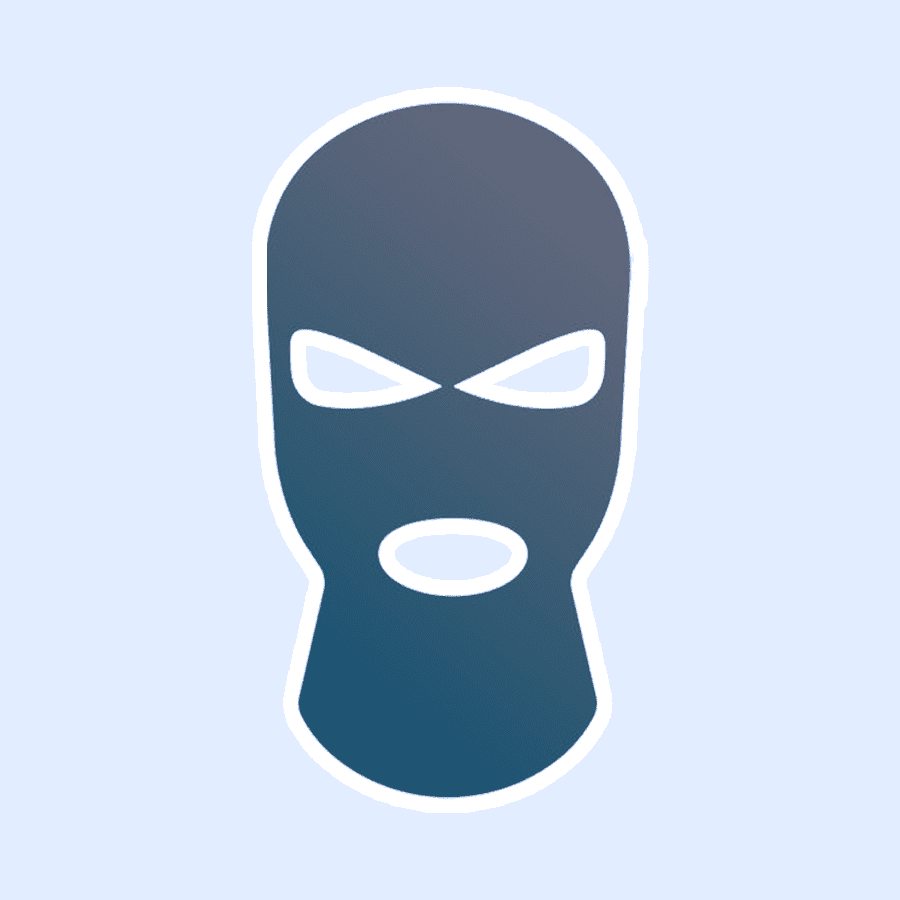 Ajax Amsterdam
FPL Addict
Football nerd