In the world of football, the clash of tactics and styles often takes centre stage, captivating fans and experts alike. The metaphorical comparisons drawn between music and the beautiful game provide a glimpse into the minds of visionary managers who strive to orchestrate success on the field. Jurgen Klopp, the Liverpool manager known for his high-octane approach, once used music to encapsulate his preferred tactical philosophy.
When describing Arsene Wenger's style as akin to an orchestra, Klopp contrasted his style by saying, "I like heavy metal more. I always want it loud". This symbolised a preference for a more intense, fast-paced, and energetic brand of football, known now as heavy metal football.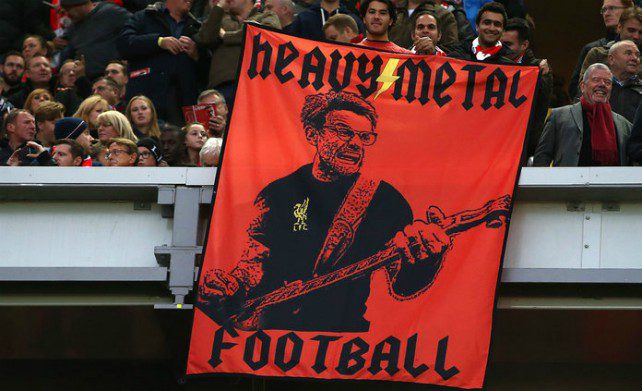 In the world of British football, few players express themselves beyond the pitch. While Pat Nevin, George Best, and Freddy Ljungberg are exceptions who stood out with their off-field ventures, most footballers are often perceived as flashy prima donnas. However, in South America, there's a different breed of footballer who challenges convention. One of them was Argentina's enigmatic defender, Dario Dubois.
Dubois, a former Victoriano Arenas, and Deportivo Paraguay player, was a true maverick on and off the field. While he enjoyed the beautiful game, his unwavering passion for death metal set him apart. Plying his trade in the lower tiers of Argentina's Primera D Metropolitana, Dubois epitomised a rare breed of players who prioritised morality over financial gains. He played for the sheer joy of the game, embodying a spirit often lost in the modern era.
One glance at Dubois was enough to understand his unconventional nature. Adorned with a full makeup bag of mascara and ghoulish white face paint, he cultivated an image of sheer menace, looking like he played in a Kiss metal tribute band at the weekend. Weekly rallies against Dubois were a regular occurrence against him. Often fueled by concerns from spectators about his appearance and its potential to scare children. However, in truth, the opposition often feared him the most. There was a saying among players that when facing Dubois, "strikers turned to stone."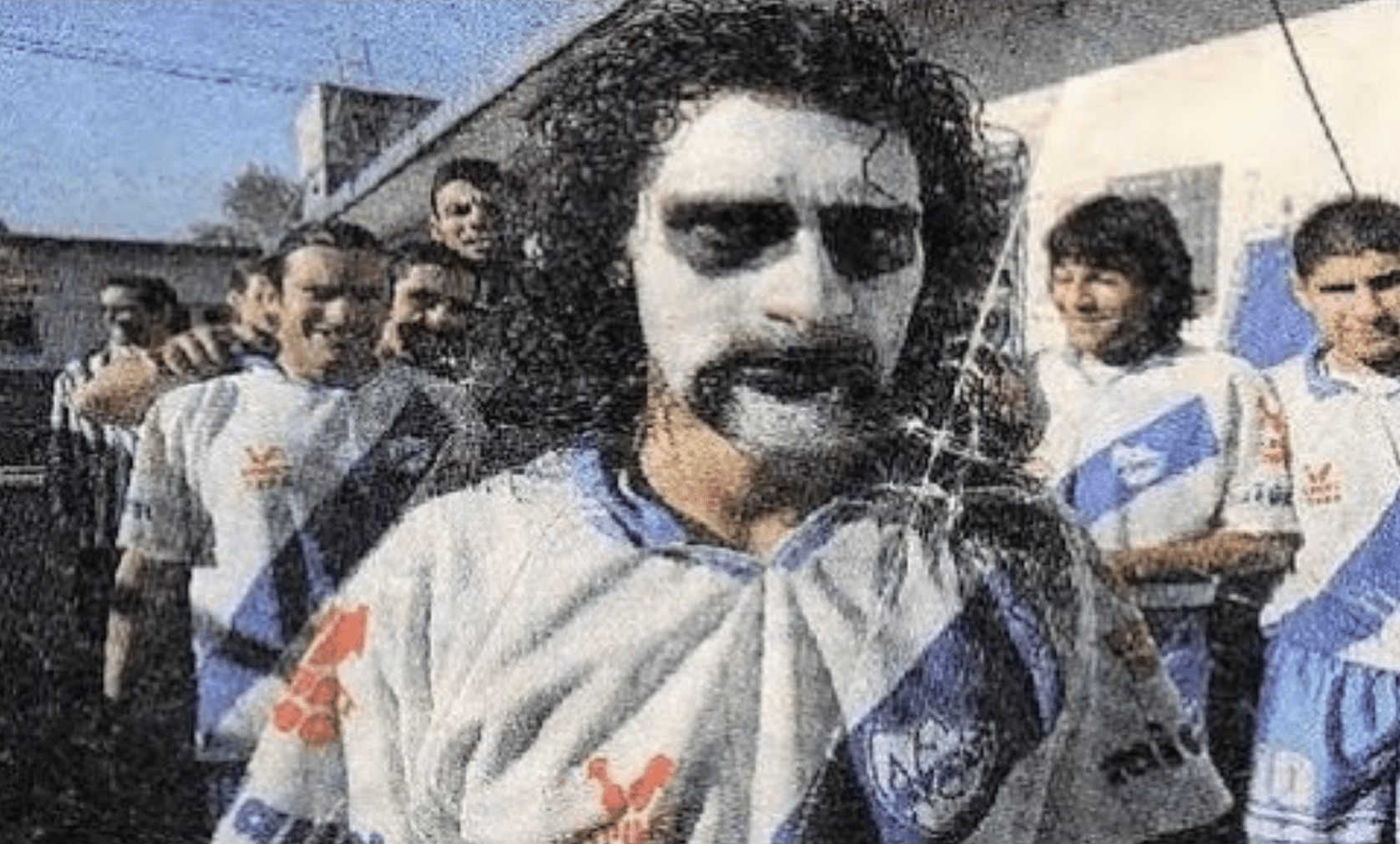 Dubois never bowed down to rules and expectations. When the Argentinian Football Federation banned him from wearing makeup and facepaint, he found ingenious ways to retain his individuality. Underneath his club jersey, he proudly wore heavy metal band t-shirts and studded wrist cuffs adorned his arms. These acts of defiance were a testament to his refusal to conform, fueling his mystique.
When asked why he put facepaint on his face, he said, "I paint myself, go out and crush my rivals." He also stated: "I may paint my face like a clown, but one who is willing to die for the shirt." His goal was to intimidate the opposition, and his mentality matched his appearance.
Beyond his striking appearance, Dubois had a knack for uncovering corruption in football. He fearlessly exposed officials and organisations suspected of bribery, displaying an unwavering commitment to integrity. Dubois' strong moral compass stood in stark contrast to the greed often associated with the sport. Dubois believed in the power of standing up for what he believed in, even if it meant taking on powerful forces.
His ire at the Argentinian Football Association was not unmerited. In 2002 he injured himself in a nasty collision, and in his own words, "I almost died, and they (the AFA) did nothing to help." He also called the Argentine Federation a "bunch of rats" as they would not loan him the money to pay for surgery. Dubois was never one to mix words.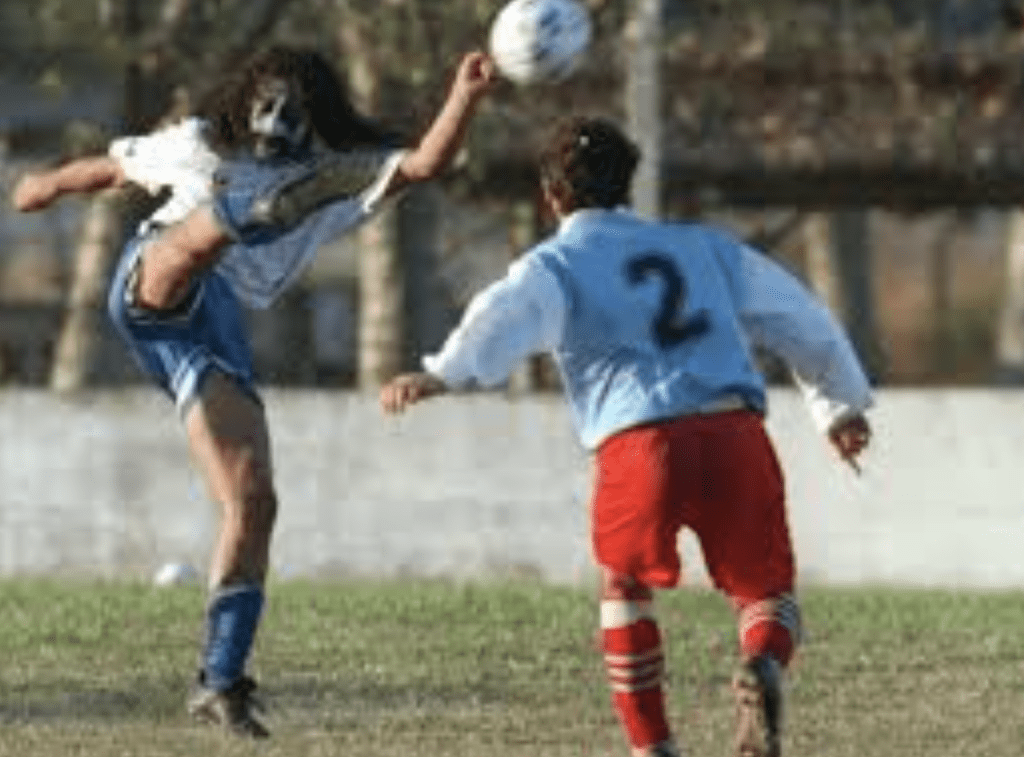 After the career-ending injury he suffered at the age of 34, Dubois refused to fade away quietly. He turned his attention to his true passion, rock music. Joining forces with former teammates, he embraced his role as the bass player in a local heavy rock band. Together, they ventured into the music world, carrying the same rebellious spirit that defined Dubois' football career. During his life, Dubois played in a cover band of the English band Reef, a cover band of the Argentine rockers Vox Dei, and a band that played a grunge version of Colombian folk music.
In a cruel twist of fate, Dario Dubois met his untimely demise in 2008 when two thieves shot him while cycling home from work as a sound mixer in Buenos Aires. He lost his bicycle, backpack, cell phone, and eventually his life after he was shot in the abdomen and femur. The damage was so substantial that Dubois died in the hospital 15 days and eight operations later. He was only 37 years old.
His death left the footballing world mourning the loss of a true iconoclast. Though he maintained a low profile throughout his life, his impact on the sport was immense. Dubois' name became synonymous with personal strength and defiance against conformity, and while he is not known massively within Europe, his profile continues to grow after he has passed. He has become a cult hero in the stories of Argentinian football.
Dario Dubois' story is one of a maverick footballer who unapologetically defied conventions. His unique persona and unwavering commitment to his passions left an indelible mark on the footballing landscape. He challenged the notion that footballers must conform to societal expectations, inspiring others to embrace their individuality. While his life was tragically cut short, his legacy lives on, reminding us of the power of integrity, conviction, and makeup ability of a man from Argentina.
I'm Paddy, you may know me from OddsOnFPL or as the Admin of this website.