In a stunning blow to Brentford and their star striker, Ivan Toney, their talisman has been hit with an eight-month ban from football for violating the Premier League's strict betting regulations. Following a string of charges levied against him by the Football Association (FA) last year, Toney has admitted his guilt for a substantial portion of the 262 offences brought against him.
The ban has taken immediate effect, forcing Toney to endure a lengthy absence from the pitch. Ivan Toney's return is not anticipated until January 2024. What's more, the suspension extends beyond club football, cruelly depriving the player of potential England call-ups. It also deprives fans of witnessing his electrifying performances in the international arena.
This harsh verdict comes as a bitter pill to swallow for Toney, who only made his debut for the England national team a mere two months ago. It casts a shadow of uncertainty over the promising trajectory of his career, leaving fans and football enthusiasts alike wondering how this setback will impact his future prospects.
An FA statement read: "Ivan Toney has been suspended from all football and football-related activity with immediate effect for eight months, which runs up to and including January 16, 2024, fined £50,000 and warned as to his future conduct for breaches of The FA's Betting Rules.
Only two players have received a longer ban than Ivan Toney has, Eric Cantona, for kicking a fan in the face, and Mark Bosnich when he failed a drugs test for cocaine in April 2003, with the FA handing him a suspension of nine months.
The most interesting thing about this though is that during this whole process, Ivan Toney donned a jersey sponsored by the gambling company Hollywood Bets. He was also employed by Brentford, whose owner Matthew Benham made his fortune from gambling, and banned by a Football Association that Football League is sponsored by SkyBet.
The hypocrisy simply, reeks.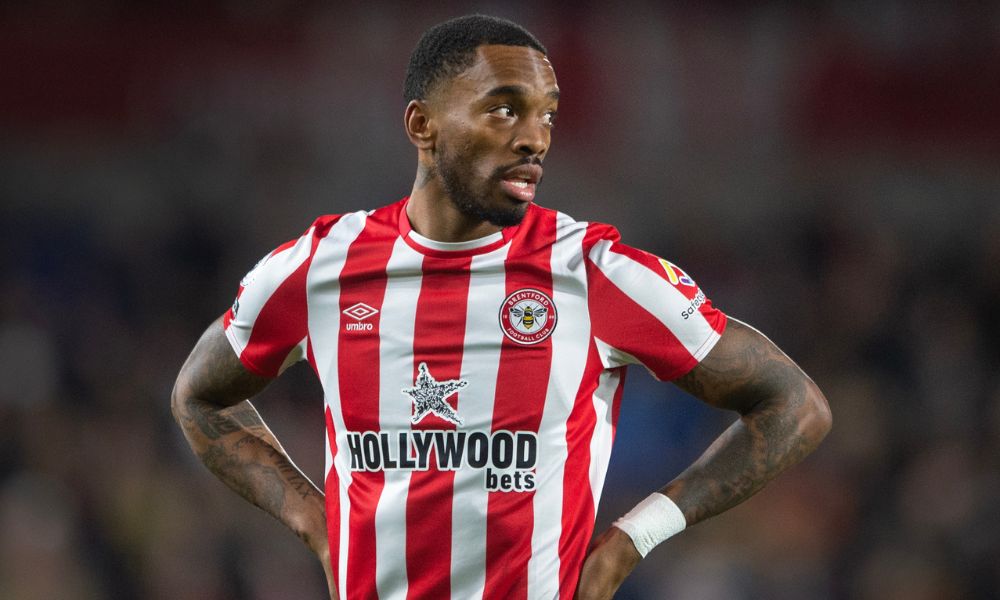 So anyway, here is a list of 8 other bans that received less time than Toney has. One for every month of Toney's ban, which the Football Association of England consider worse than Ivan Toney's gambling addiction.
Kurt Zouma – 0 Games – Kicking his cat
Starting our list is an incident that had little to do with the game itself. Kurt Zouma, the West Ham footballer, found himself in hot water after kicking his own cat. However, despite the animal cruelty involved, the ban did not impact his playing time on the pitch. Instead, Zouma received a sentence of 180 hours of community service. Which emphasised the need for accountability and learning from one's mistakes, but he received no ban from the Premier League.
John Terry – 4 Games – Racism
Next up is a ban handed to former Chelsea captain John Terry, who faced consequences for making racist remarks during a match against Anton Ferdinand. The Football Association imposed a four-game ban on Terry. While his actions were undoubtedly regrettable, this relatively short suspension demonstrates how unseriously the FA consider racist acts.
Roy Keane – 5 Games – Admitting to breaking Haaland's leg
Roy Keane, the legendary Manchester United midfielder, earned his ban for a particularly brutal act. Keane openly admitted to intentionally breaking the leg of Alfe Inge Haaland, then a Manchester City player. The Football Association imposed a five-game ban on Keane. The incident remains etched in football history as a stark reminder of the consequences of crossing the line and putting the game into disrepute. But only, 5 games.
Luis Suarez – 8 Matches – Racism
Back in 2012, Liverpool wore t-shirts in support of their mercurial Uruguayan striker Luis Suarez. Normally this would be due to the player receiving hatred, but in this case, they were supporting him due to his racial abuse towards Patrice Evra during a Premier League match. The Football Association imposed an eight-match ban on the Liverpool striker. While the incident tarnished his reputation, an 8 game ban seems ridiculous for racially abusing someone.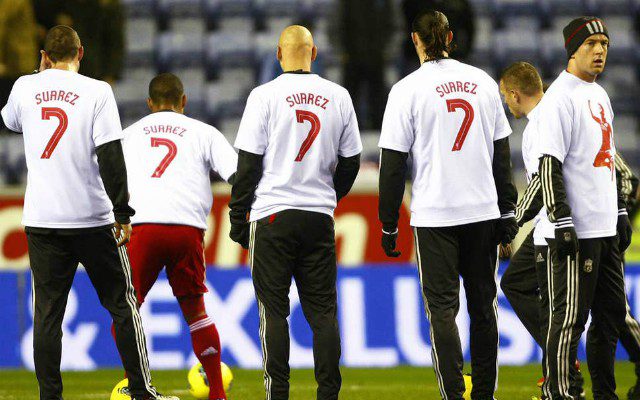 Joey Barton – 12 Games – Assaulting his teammate
Joey Barton, a player known for his fiery temperament unsurprisingly appears on this list. Following a shocking attack on his teammate during a training session, Barton was handed a 12-game ban. This punishment underscores the gravity of physically assaulting a fellow player. Ousmane Dabo said that he had been left looking like the 'Elephant Man' after being attacked by Joey Barton.
Luis Suarez – 4 Months – Biting Someone
Regrettably, Suarez appears on our list once again, this time for one of the most infamous incidents in recent World Cup history. Luis Suarez, the talented yet temperamental Uruguayan forward, was banned for biting Italian defender Giorgio Chiellini during the 2014 FIFA World Cup. The ban, lasting four months, prevented Suarez from participating in any football-related activities and showcased the severity with which FIFA regarded such acts of violence.
Kolo Toure – 6 Months – PEDs
The case of Kolo Toure showcases the consequences of performance-enhancing drug use. The Manchester City defender was banned for six months after failing a drug test. This suspension showed that the FA had a zero-tolerance policy surrounding the use of banned substances.
Adrian Mutu – 7 Months – Cocaine
Adrian Mutu's ban highlights the destructive impact of substance abuse in football. The former Chelsea striker tested positive for cocaine use, resulting in a seven-month suspension. The lesson here is that you can do drugs and you will get a shorter ban, than betting on Morecambe v Harrogate.
I'm Paddy, you may know me from OddsOnFPL or as the Admin of this website.