The Manchester derby is this weekend, and as has been the case nearly every year since Sir Alex Ferguson retired, Manchester City enters the game as clear favorites. United may be on a three-game win streak, but it's been largely unconvincing. City haven't gone on that scary run of form they usually do every season as of yet, and they may begin that against Manchester United at Old Trafford.
A question on everyone's lips however is how Manchester United can cause Manchester City problems. My answer to that is one simple word, Ole Gunnar Solskjaer.
Manchester United Need To Play The Ole Way:
Manchester United's best period against Manchester City in the last decade came when Ole Gunnar Solskjaer was the manager, and it was largely down to United's pace and power in transition. City struggled in a number of games against United's pace and power on the break, and Ole managed to gather a number of high-profile wins over Pep Guardiola during this period.
One game in December of 2019 stands out at the Etihad when Gary Neville declared 30 minutes into the game that Manchester City was getting battered. The reason they were getting battered was the power in transition of Jesse Lingard, Anthony Martial, Marcus Rashford and Daniel James.
Erik ten Hag may need to channel his inner Solskjaer to beat Manchester City, and a front three of Alejandro Garnacho, Rasmus Hojlund and Marcus Rashford with Bruno Fernandes in behind could mirror that quartet that caused Pep Guardiola so many problems on that December night in 2019.
Defend Deep & Break Fast: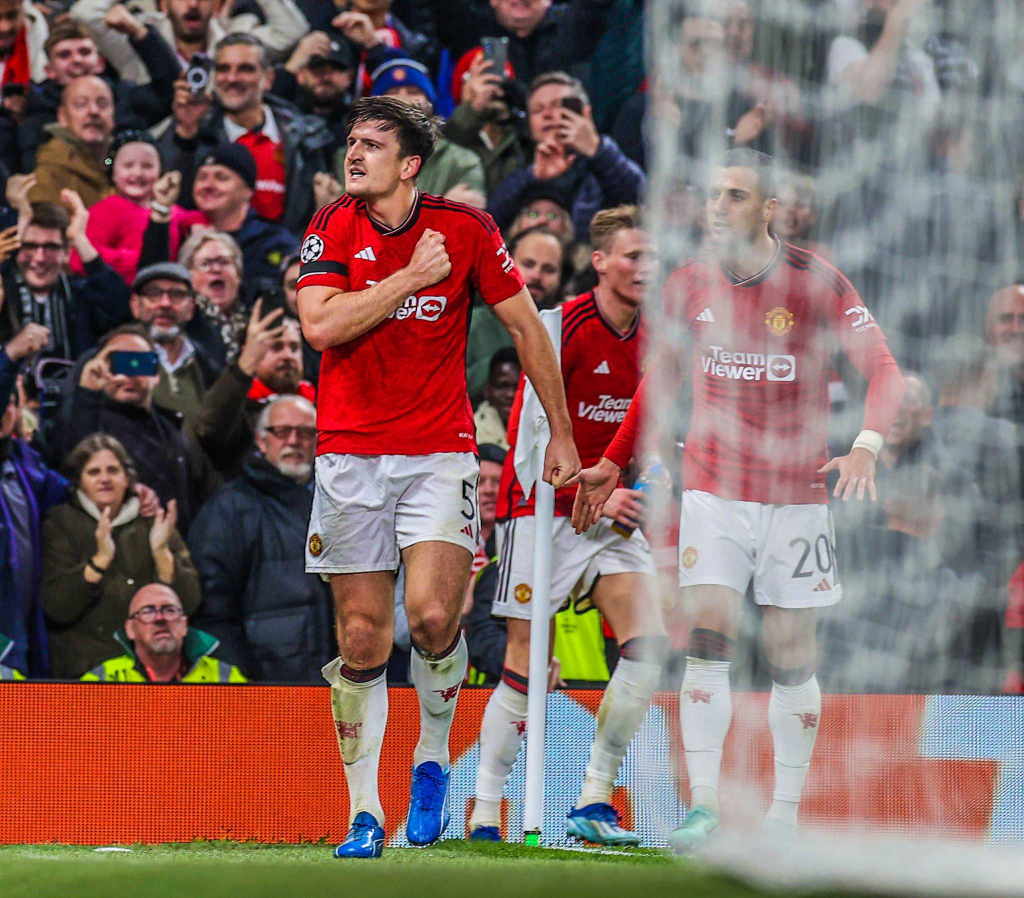 Manchester United have two solid box defenders at the moment in the shape of Raphael Varane and Harry Maguire, and if United decide to sit deep against City it may be a game that suits both centre-halves. Playing a high line against an Erling Haaland-led Guardiola side is not something that is advised, but sitting deep and limiting his involvement could open up a whole string of options for United.
A pivot is the most likely option in midfield for the Reds. Sofyan Amrabat's injury against Copenhagen may mean that Scott McTominay joins Casemiro in a midfield two. Erik ten Hag will be hoping it mirrors the achievements of the McFred partnership that performed so well against City in the past for Solskjaer.
A 3-2-5 build-up is when United have been at their best in recent times. The current 3-1-6 in the possession has caused them some problems, and Bruno Fernandes having to collect the ball deep in recent games has limited his involvement further up the pitch. United have to allow him to create. They don't stand a chance of beating City without that.
City's Left Hand Side Weakness:
City are prone to conceding goals on the transition this season. Pedro Neto exploited this with his pace down the City left-hand side to put Wolves 1-0 up in their 2-1 win three weeks ago. No matter how good a side is, pace breathes fear. Wolves second goal was also a break down the left-hand side on the transition. That's an area Manchester United will be eyeing in the build-up to the derby on Sunday. An area to test.
The Wolves game is also not the only time City have conceded from a break down their left. West Ham carved them open down this side through Jarrod Bowen and Vladimir Coufal to loft a ball to the back post for James Ward-Prowse to nod in. Jayden Bogle scored a goal from right-back down City's left-hand side for Sheffield United. In the Champions League, RB Leipzig carved open the left-hand side of the City defence and tapped home through Lois Openda. Joelinton was allowed to drift over to the left-hand side to deliver a ball to the back post for Aleksandar Isak to tap home in City's 1-0 defeat to Newcastle in the Carabao Cup. It's an area that City continue to concede goals from, and it's something Rasmus Hojlund and the right winger who starts for United on Sunday need to have an eye out for.
A Daunting Task, But Not Impossible:
It is not the end of the world if Manchester City beat Manchester United on Sunday. They are a better side, and there's no shame in losing to them. But, Manchester United can beat them. They have the tools to cause Pep Guardiola's side problems, the main question is whether they're brave enough to use them. The transition is where United can hurt City. The left-hand side is where Pep Guardiola will recognise his team has a vulnerability. Erik ten Hag needs to make the most of Achilles' heel.