The emergence of a potential golden generation in recent years has been a cause for excitement, with several players making their mark on the global stage. While some, like Evan Ferguson and Gavin Bazunu, have garnered significant attention, a number of young Irishmen are quietly making their way up the ranks.
1. Tayo Adaramola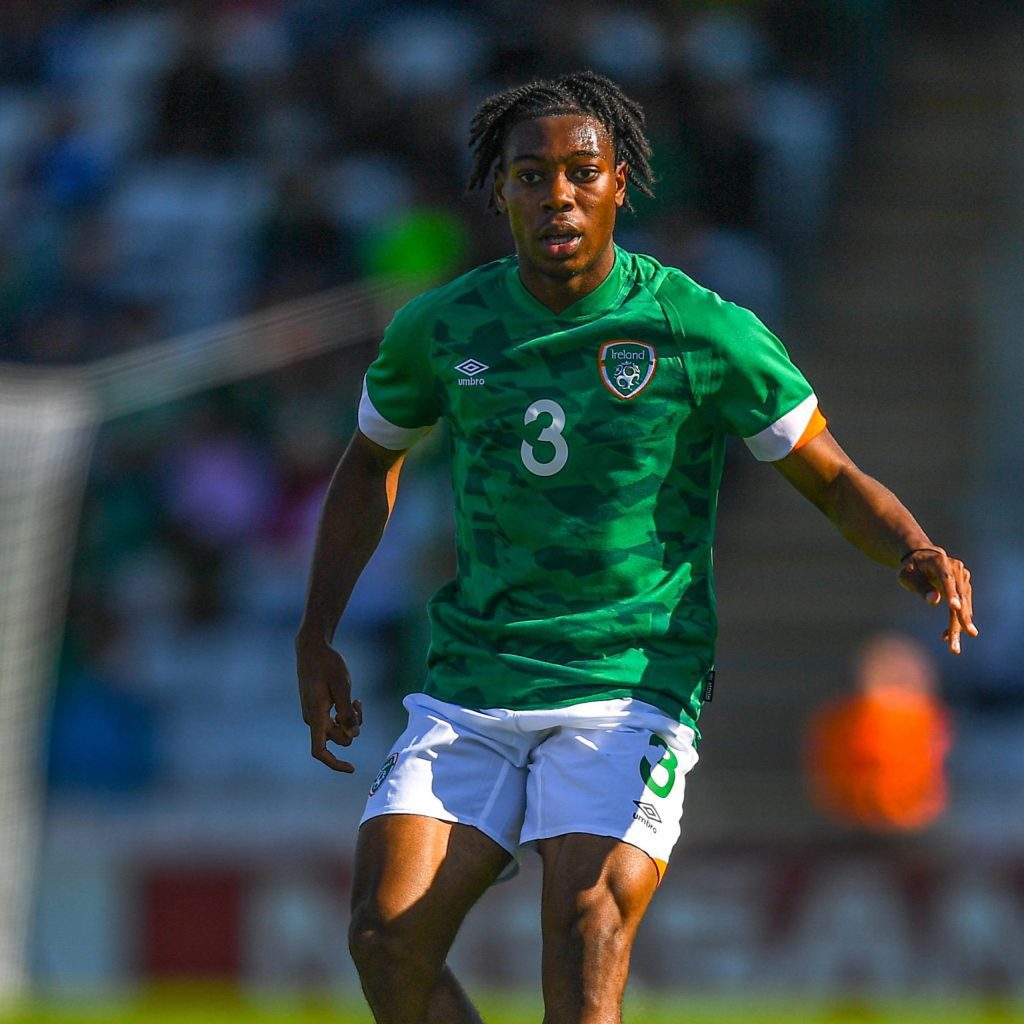 A name to remember in Irish football is Tayo Adaramola. He is a player who has shown the potential to become a staple on the national team's left flank. From his humble beginnings at St. Kevin's and St. Mochta's, Adaramola boldly moved to Crystal Palace at just 12 years old. Since then, he has successfully navigated through the London club's academy system, emerging as a crucial element in Palace's under-21 side.
However, as Adaramola's contract with Crystal Palace nears its expiration date at the end of the season, his future remains uncertain, with no publicised plans for a contract renewal. This potential availability will undoubtedly spark interest among championship clubs eager to harness his skills.
With Matt Doherty acting as a makeshift wing-back in recent games and James McLean aging gracefully into the twilight of his career, the national team's left wing-back position is ripe for Adaramola's taking. Given that the team's current mainstay, Callum O'Dowda, is now 28 years old, Tayo's rise is indeed well-timed.
If Adaramola manages to secure his position in a championship side or accumulate substantial playing time at Palace next season, he could leap from the Irish U21 camp to the senior national team. As a rising star poised for success, Tayo Adaramola is undoubtedly a player to watch in the coming seasons.
2. Armstrong Oko-Flex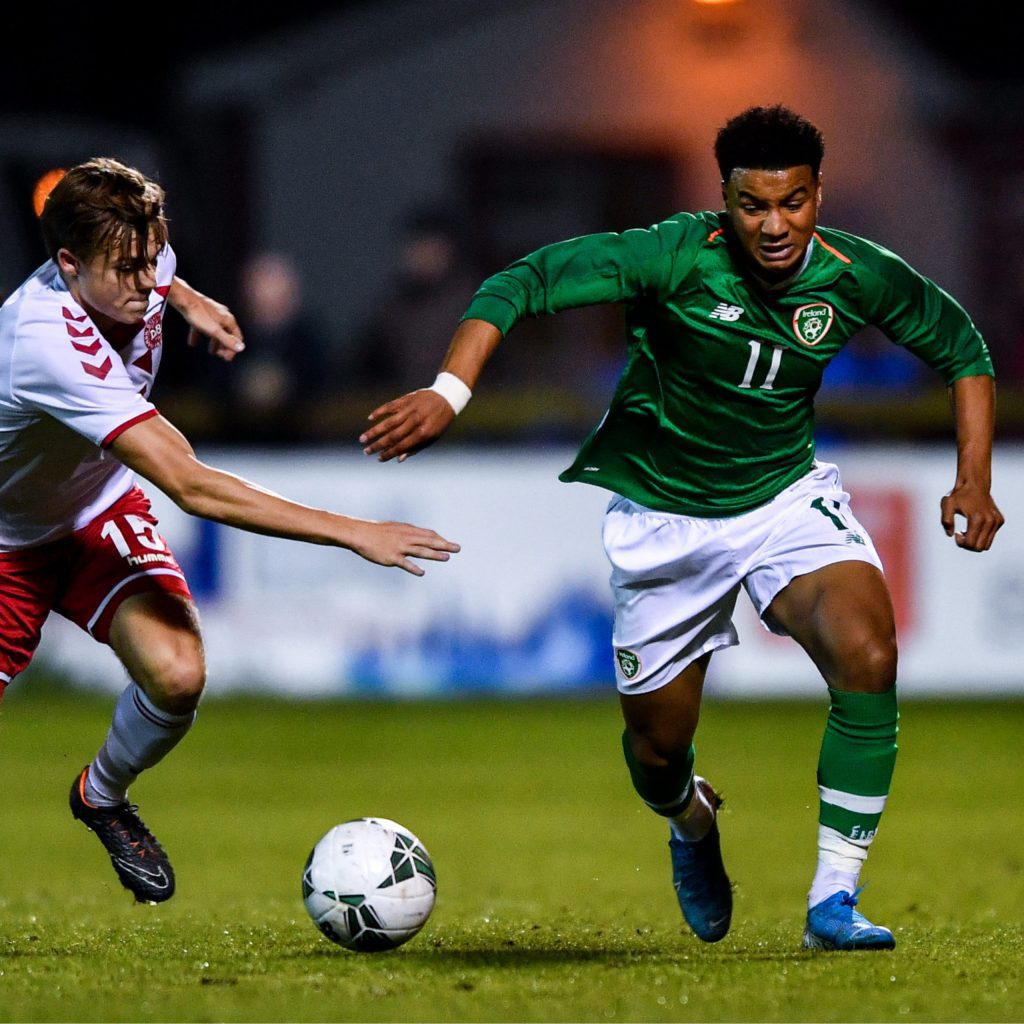 Moving from the London club Crystal Palace to West Ham, we have another emerging ace on our hands, Armstrong Oko-Flex. The 21-year-old winger has caught the attention of football enthusiasts, earning a place in the 20-man squad for the Iceland friendly in March. Despite limited opportunities, Oko-Flex has shown glimpses of his potential and has attracted interest from various clubs.
Oko-Flex secured a half-season loan at Swansea, where he impressed during his limited game time. Swansea coach Russell Martin commended his unique playing style, highlighting that the Dublin native is "someone completely different to anything we've got in the [squad]". However, during the January transfer window, the winger's parent club, West Ham, called for his recall, ending his loan
"someone completely different to anything we've got in the [squad]"

Russell Martin
Since his return to West Ham, Oko-Flex has struggled to secure significant game time with the senior team. He has only accumulated six minutes on the pitch, despite West Ham experiencing injuries, including Maxwell Cornet. This lack of playing time raises concerns about his development and ability to showcase his skills.
To fully realise his potential, Oko-Flex requires regular game time and consistency. Without consistent opportunities, he may find breaking into the Irish national team challenging, hindering his progress. He needs to secure a move to a championship team this summer, where he can showcase his skills and continue his development.
3. Killian Phillips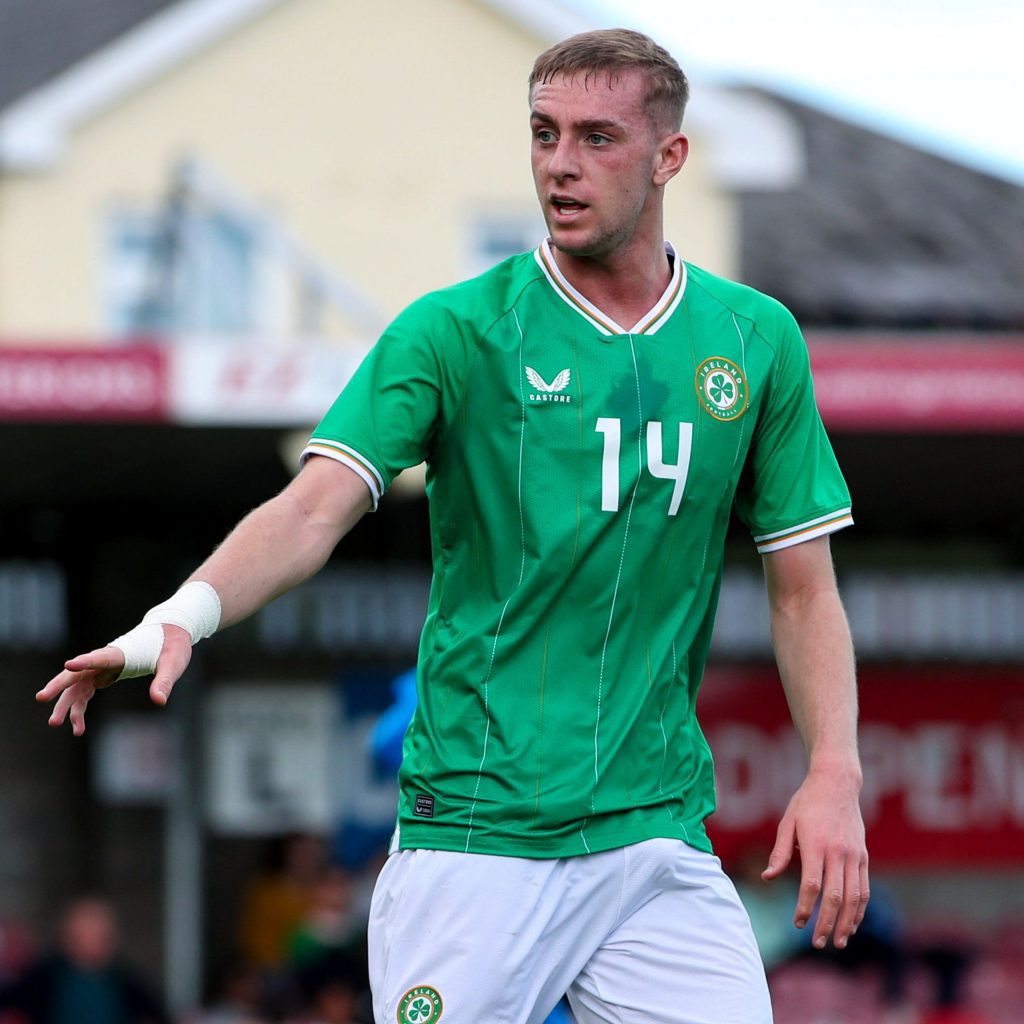 Another Crystal Palace player on this list is Killian Phillips. The attacking midfielder has had a very successful half-season loan at League One club Shrewsbury Town, where he averaged about a goal involvement every four games (3 goals and 1 assist in 19 league games). The Salop manager, Steve Cotterill, has called Phillips "immense" since his arrival.
Phillips, who was actually born in the US but moved to the Irish Capital when he was young, started his senior career at the League of Ireland side, Drogheda United, and was a mainstay of the team, getting two goals in the 2021/22 season for the Louth team before earning a move to Crystal Palace in January 2022.
The gifted player aims to break into the Eagles' first team over this season's pre-season, proclaiming, "I'm desperate to play for Crystal Palace … I love everything about the club".
Phillips is sure to become a mainstay for Crawford's under-21 Euro qualification campaign, and here is where I expect the San Diego midfielder to flourish and garner more attention. Like many of the other youngsters on this list, Phillips is not getting regular minutes at a senior team, and the expectation is to be loaned to a championship side or become a bench option for Roy Hodgson's side next season.
Regardless of where Killian Phillips ends up next season, it's clear he will be a man in demand and hopefully have a breakout season.
4. Rocco Vata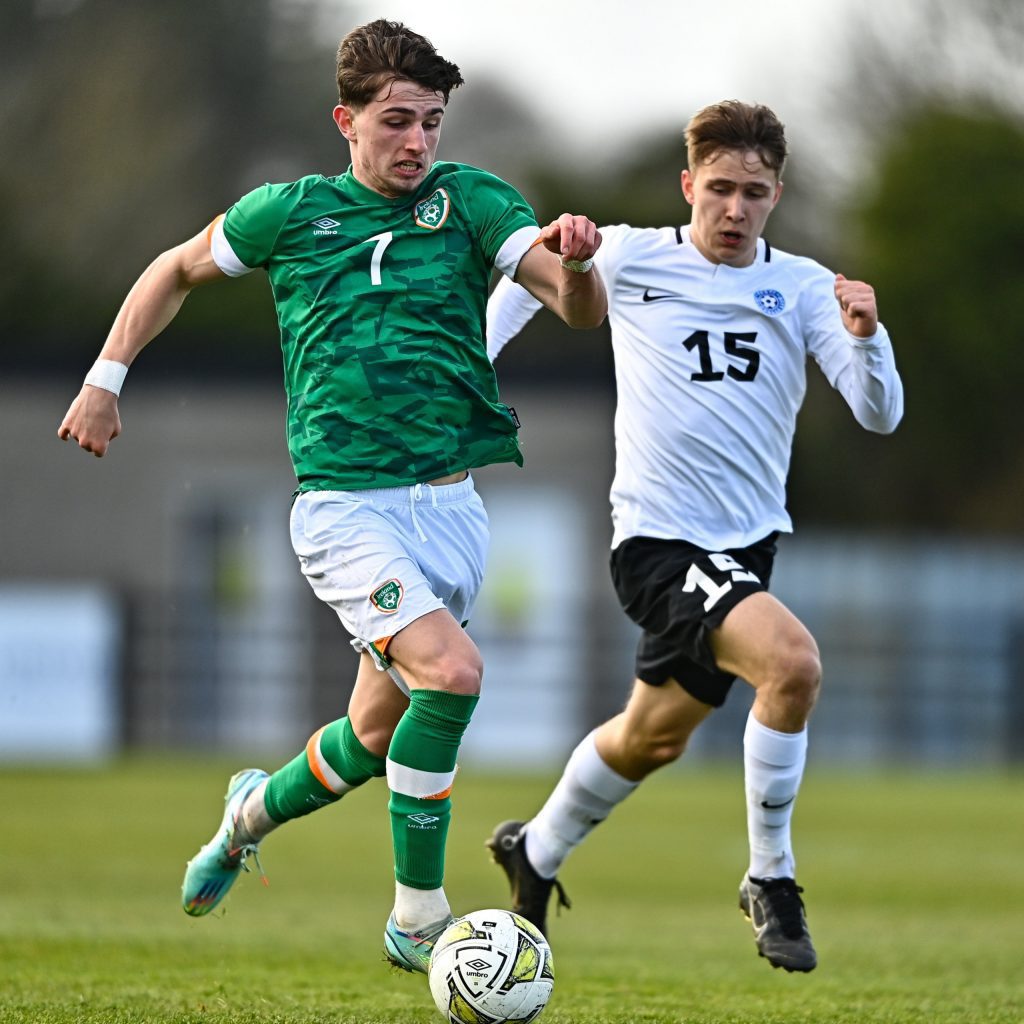 Among the players listed, the youngest and potentially the most promising talent, captivating the interest of several prominent clubs in Europe, is Rocco Vata, who is only 17 years old. He operates anywhere across the front line and currently plays for Celtic and their academy. Lately, he has been training with the first team and making the bench for senior games.
Unfortunately, Rocco, the son of Albanian and Celtic cult legend Rudi Vata, hasn't played much in the Scottish Premiership this season. He managed to play only 39 minutes for the Hoops this season. This lack of opportunity may be frustrating for the young player, especially considering that Celtic had already won the league with four games to go. Vata and fellow Irishman Bosun Lawal didn't see a single minute in the remaining dead rubber games.
During the past season, the rising star has played in the Lowland League as part of Celtic's B team. He has made 16 appearances, scoring 9 goals and providing a single assist. Given his potential, he may leave the Scottish capital for more game time. This could be in his best interest, as other promising Irish youngsters are getting more regular minutes, which could make a difference in catching the attention of national team coach Stephen Kenny.
5 & 6. Andrew Moran and Jamie Mullins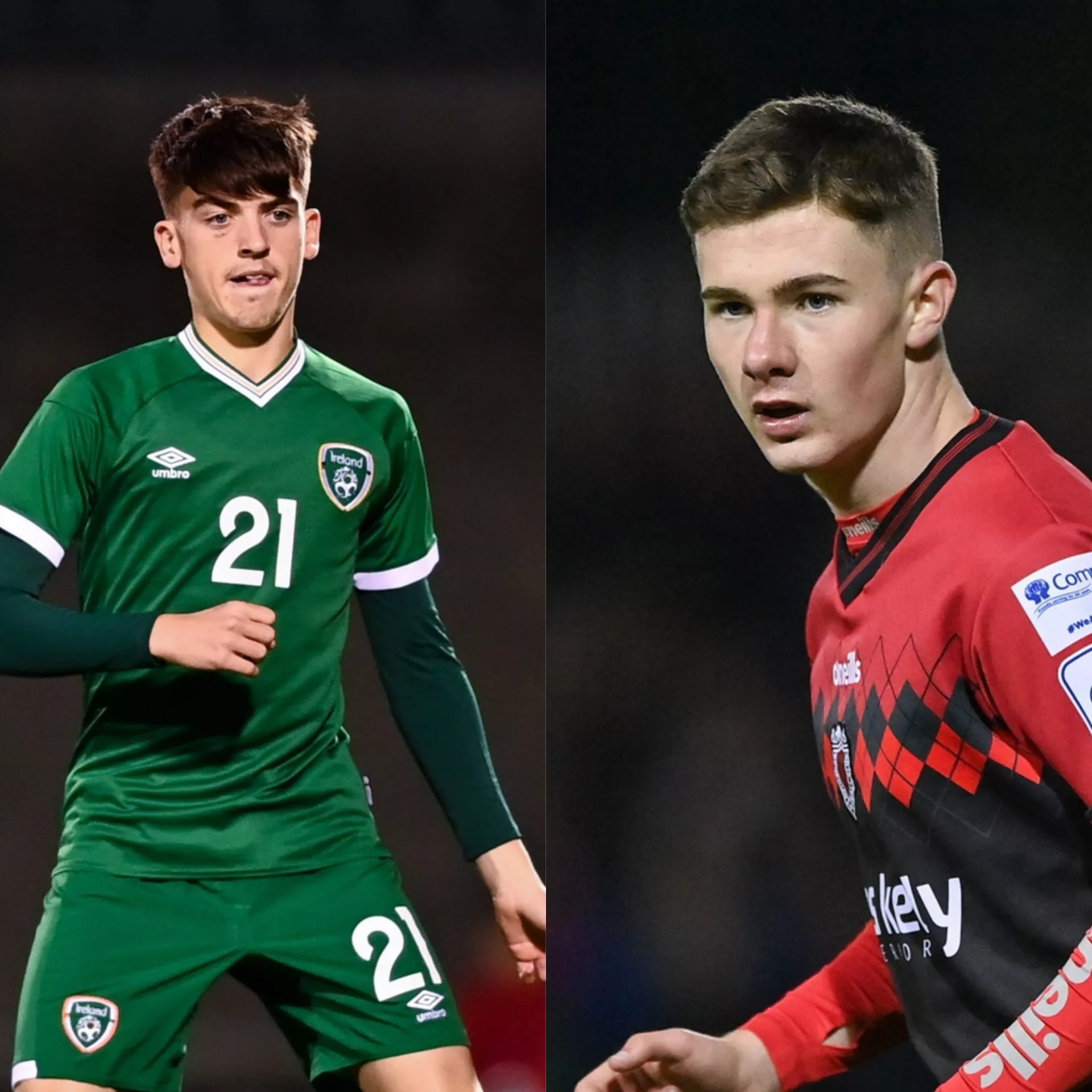 The last names on this list are Andrew Moran and Jamie Mullins, and both reside at Premier League club Brighton & Hove Albion, with a collection of Irish talent within their ranks.
Moran and Mullins are attacking midfielders who started their careers in the League of Ireland, with Moran earning three appearances for Bray Wanderers and Mullins making 32 appearances for Bohs. Both players are considered promising talents, and their recruitment by Brighton is a massive endorsement of their potential, as the East Sussex club is famous for its pipeline of academy prospects to first-team regulars, with the likes of Moisés Caicedo, Julio Enciso, and Irish star boy Evan Ferguson.
Moran seems destined to play football at the highest level, as former Brighton U18s coach Mark Beard said that "Evan [Ferguson] is the biggest one I could see go on and reach superstardom. Andy Moran could be close to that as well."
"Evan [Ferguson] is the biggest one I could see go on and reach superstardom. Andy Moran could be close to that as well."

Mark Beard (via balls.ie)
With Brighton qualifying for the Europa League, there is room for either Mullins or Moran to break into the first team, with the senior squad potentially playing over 50 games next season. The most likely option is for Moran, the oldest of the two at 19, to gain interest from other clubs lower in the English football pyramid. Both Stoke City and Swansea City are interested in signing the former Bray Wanderers player on loan next season. Mullins will likely stay an extra year at Brighton's under-21 academy, as the former Bohs player is just 18.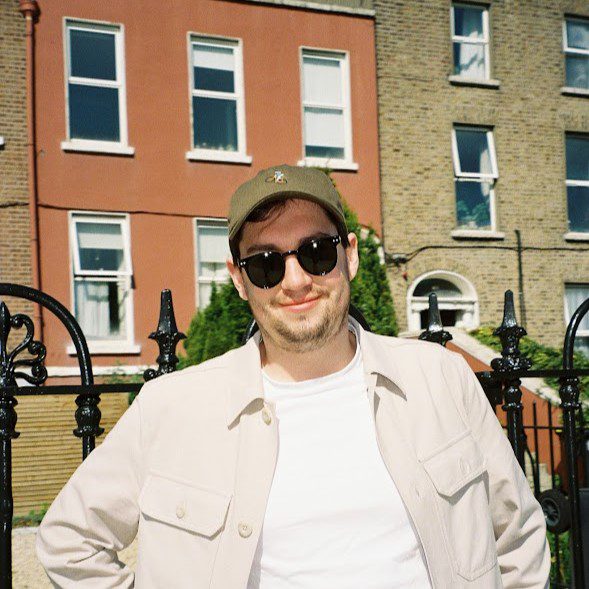 A lifelong Manchester United and Bohemians fan who likes to cover tactics, analytical deep dives, and off-field issues facing Utd, the Irish National Team and the League of Ireland.
Catch me on twitter at @DanielWhooley