Nicolas Jackson is a 22-year-old, originally born in Gambia but plays internationally for Senegal. He recently moved from the Spanish side, Villarreal to Chelsea for a fee of £32m. In La Liga last season, Jackson managed to accumulate 16 goals and assists. To break that down for you, he got 12 goals and 4 assists in 26 appearances during the 2022/23 La Liga Campaign. With these statistics, he ranks 23rd in La Liga. Jackson took off towards the end of the La Liga season picking up some fine form, which resulted in him picking up the May Player of the Month award.

A great note to take for Chelsea despite his recent hip injury, ruling him out for 56 days and missing 10 games for Villarreal, he is rarely out on the sidelines. The last injury he picked up before his recent one was a thigh injury in October 2020. about 2 and a half years apart.

Although he picked up his injury in January 2023 for Villarreal, it may have proved to become a good thing. You see, In the January transfer window Bournemouth went in for Nicolas Jackson but it fell through after Jackson failed his medical tests. Just a few months later, in early March, Jackson returned to Villarreal injury free providing some great form attracting the likes of Chelsea. The saying is "Everything happens for a reason".
Nicolas Jackson is most dangerous on counter-attacks, catching defences out when their defensive structure is disrupted because it creates space for him to run into. He thrives off his team having large amounts of possession as it pulls defences out of position allowing him to make dangerous runs in the hope he will be picked out. Chelsea love to have possession which is a huge boost for him but the question is, Will Chelsea be good enough attacking-wise to pick out Jackson whilst in possession?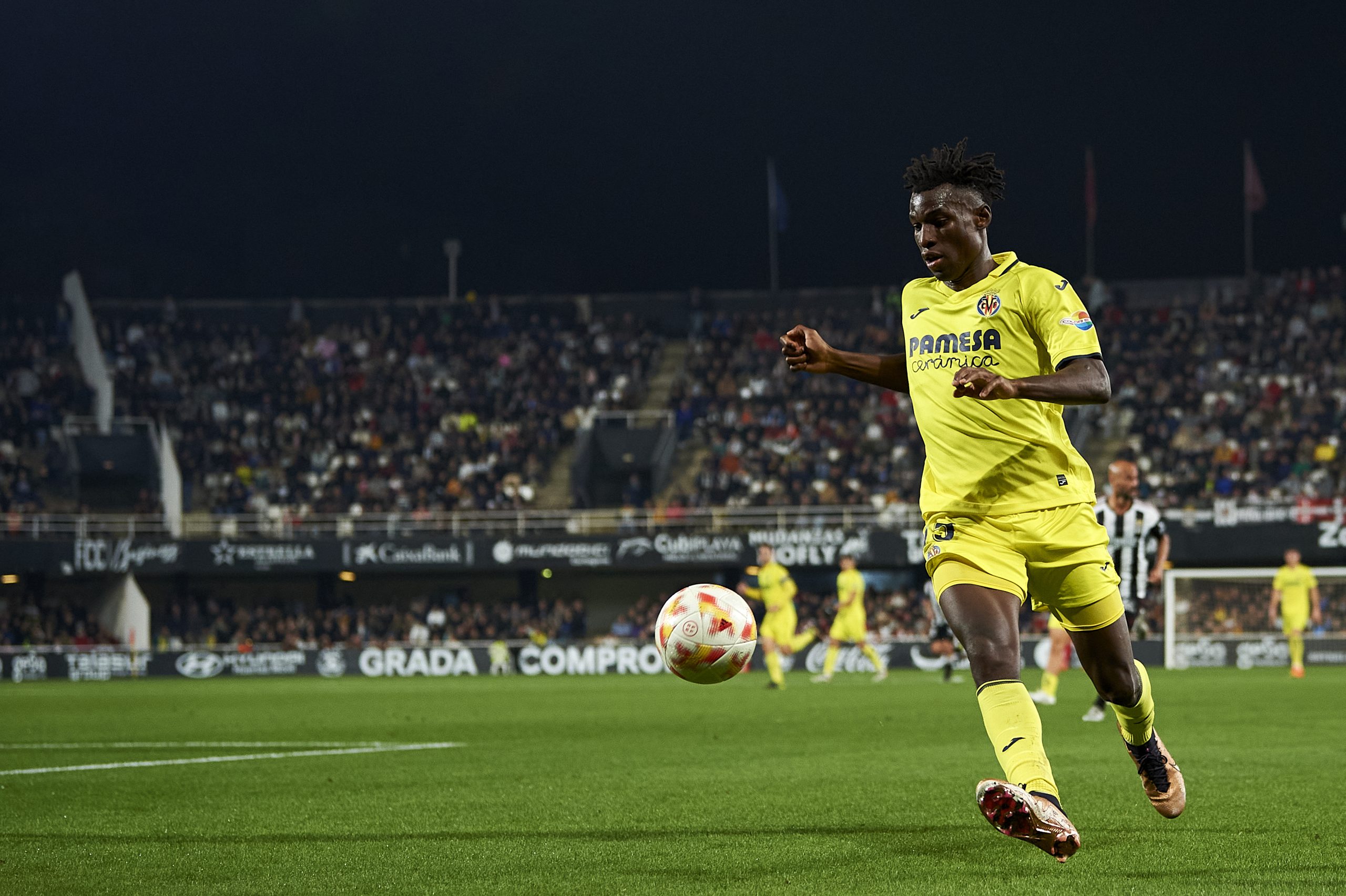 Chelsea's Philosophy
Chelsea's style of play is mainly possession-typed play, withholding possession in their opposition's half. With Chelsea's dominance on the ball, their opposition normally gets pulled out of position allowing gaps to form and opportunities for Jackson to thrive off. Last season Chelsea ranked 5th in the premier league for having the most possession.
Chelsea averaged a percentage of 58.8%, and only 4 teams retained more by the names of Arsenal, Brighton, Liverpool and Manchester City. However, as satisfactory as this sounds, Chelsea where ranked 8th in the premier league last season for Shots Per Game. They averaged 12.7 shots pg last season, struggling to create opportunities or take them when they came along.
It was more than evident that Kai Havertz was not the man they needed up top last season after he managed to only provide 12 goals and assists in 47 games for Chelsea in all competitions. With the arrival of new head coach Mauricio Pochettino, it was clear change was needed in attack for Chelsea.
Make sure to check out WhoScored for the provided stats.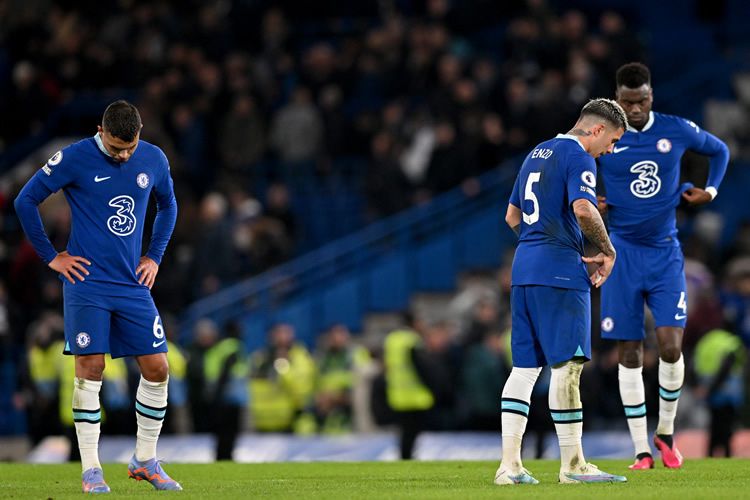 Jackson In Pre Season
Signings in and around the €30m to €40m have been fairly positive for Chelsea in recent years. Some of those players go by the names of Kante, Rudiger, Costa, Fabregas, Hazard and Drogba. Could Jackson join that list? Time will tell.
However, one thing that is for sure is that he's started life at Chelsea well, with 5 goals and assists in pre-season so far! To be more specific he has 2 goals and 3 assists. His goals came against both Brighton and Newcastle in the US Premier League Summer Series 2023. Both of his goals came in very similar circumstances with two through balls, holding off defenders and striding through on goal.
His assists proved his artifice on the ball, especially the one vs Brighton when the ball rebounded at him from a shot and he managed to move the ball from left to right eventually managing to pick out Gallagher. His composure in the situation was exquisite with multiple defenders around him but he still managed to keep the ball and find a teammate. His assist for Mudryk's goal, also against Brighton, was a goal of pure class. Mudryk has struggled ever since arriving at Chelsea in January 2023 for a free of £88.5m. However, Jackson and Mudryk linked up brilliantly creating a wonder goal and a first goal of the season for Mudryk.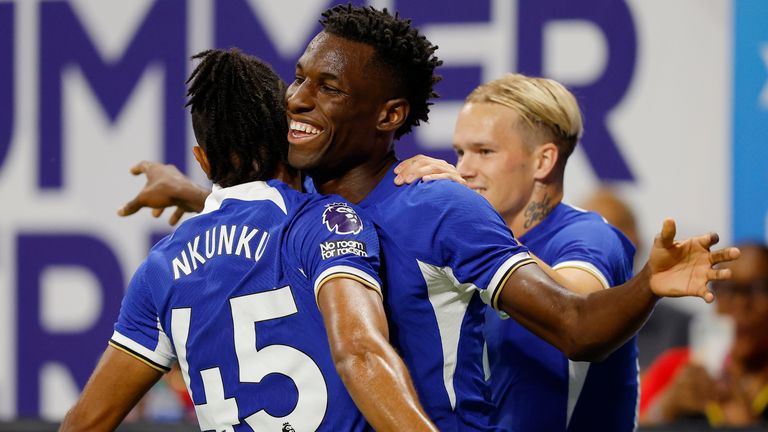 Can Jackson make the Starting XI?
Many have speculated and questioned if Nicolas Jackson will start over Christopher Nkunku. However, some feel they can play together with Nkunku dropping deeper and being more of a centre forward or a number 10. Of course, we saw this briefly in the first half of the Newcastle game which resulted in Jackson scoring a goal.

Recently Fabrizio Romano confirmed that Italian giants Juventus are interested in Romelo Lukaku but as a part of a swap including €40m from Chelsea in which they will receive Dusan Vlahovic. This could be a huge dent in Jackson's hopes of making the starting eleven. Of course, nothing is confirmed yet on the deal but if it does go through, you feel surely Nkunku will be played as a Centre forward with Vlahovic up top.
It's important to note that Nicolas Jackson has been identified as a player for the future and not a regular starter. Some believe that Chelsea's new signing Nicolas Jackson is raw but can become a great goalscorer for the Blues with the right players around him. It's essential to remember Jackson has had an incredible start to his Pre-Season at Chelsea with 5 goals and assists. So I guess you've gotta ask yourself, Will Nicolas Jackson start for Chelsea?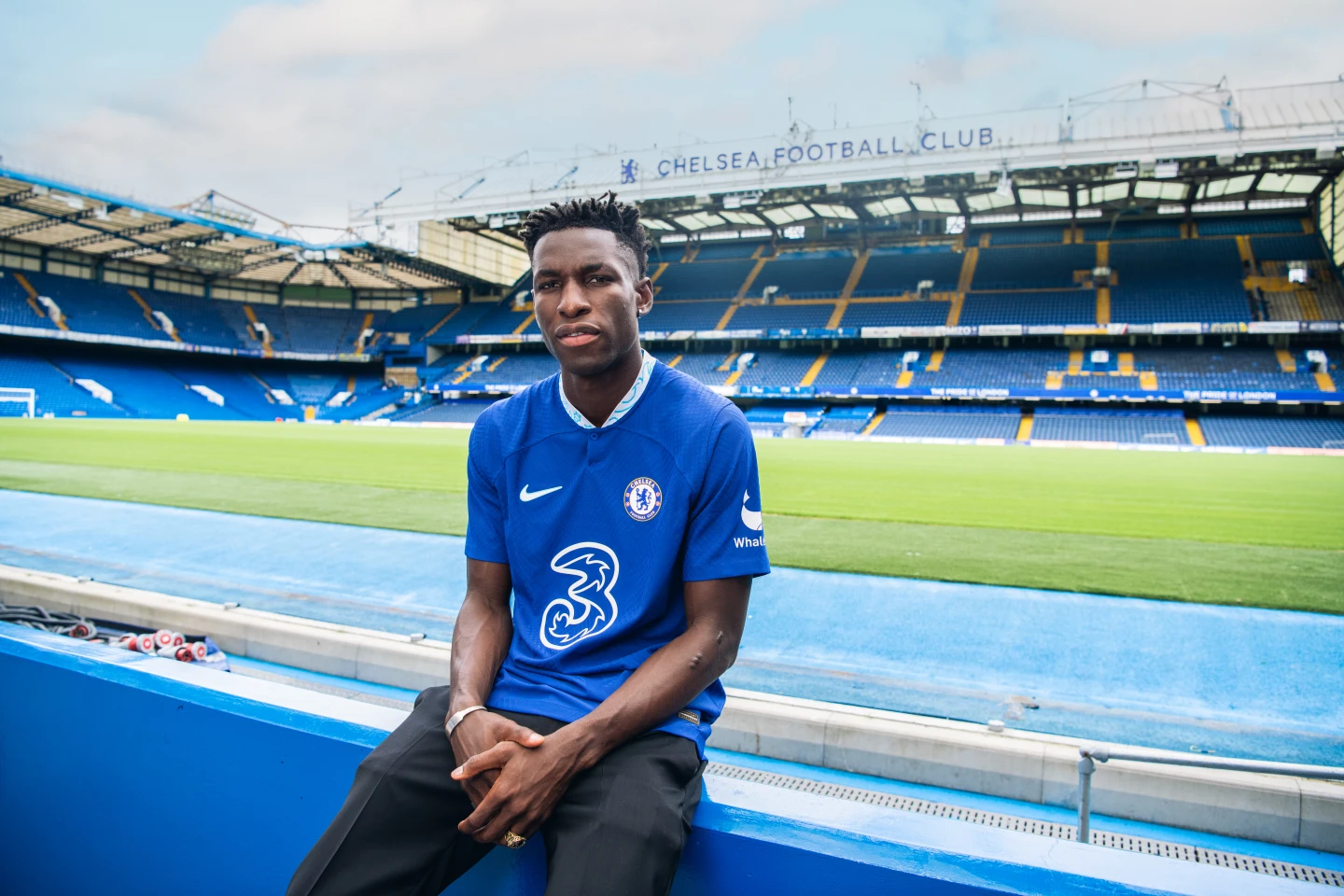 I love football and I'm poud to be an Arsenal fan.