Reading vs Southampton is set to kick off at 3 PM at the Select Car Leasing Stadium. Here is a breakdown of both teams and our predicted line-ups.
Reading
Reading is currently in a mess. A points deduction last season for breaching the profit and sustainability rules which essentially means the players did not get their wages, and this occurred on three occasions. The Royals are very much on the brink of extinction; their club is in turmoil. The owners, Dai Yongge and Dai Xiu Li have got the club in trouble, and the EFL has done nothing about it. They have debts which are approximately £70m which would need to be cleared by a new owner if one were to come in. This factor is certainly causing people with any interest in buying the club to stay well clear.
There are some little glimpses of hope. Their new head coach Ruben Selles was previously of Southampton, and while Selles was at the helm when Southampton were relegated, it was previous reigns that put the nail in the coffin.
Ruben has the talent to be a top-level coach. It is just by some terrible luck that his first job is coaching a relegated side, and even more so, his first permanent job is coaching a squad in financial trouble.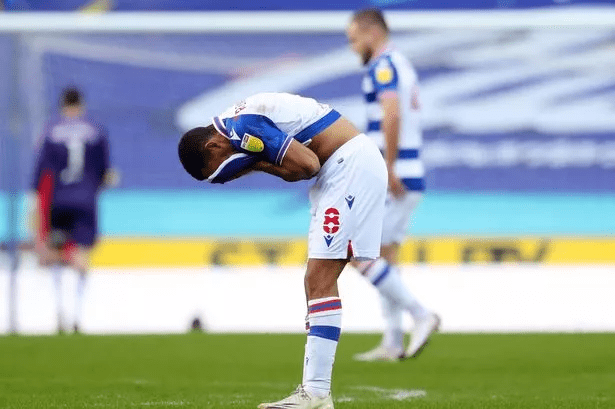 Selles at Southampton used a 4-2-2-2 formation in his short spell. The Spaniard emphasised the counter-pressing style, which made the Saints a slow, stagnant side with no real spark. His whole idea was pressing the spaces and sitting rigidly rather than closing down. In honesty, it was woeful to watch, they never played with strikers, and it was always "stop-gaps". Midfielders were put up front because they had the defensive capabilities, and it was ultimately a sad end to the season.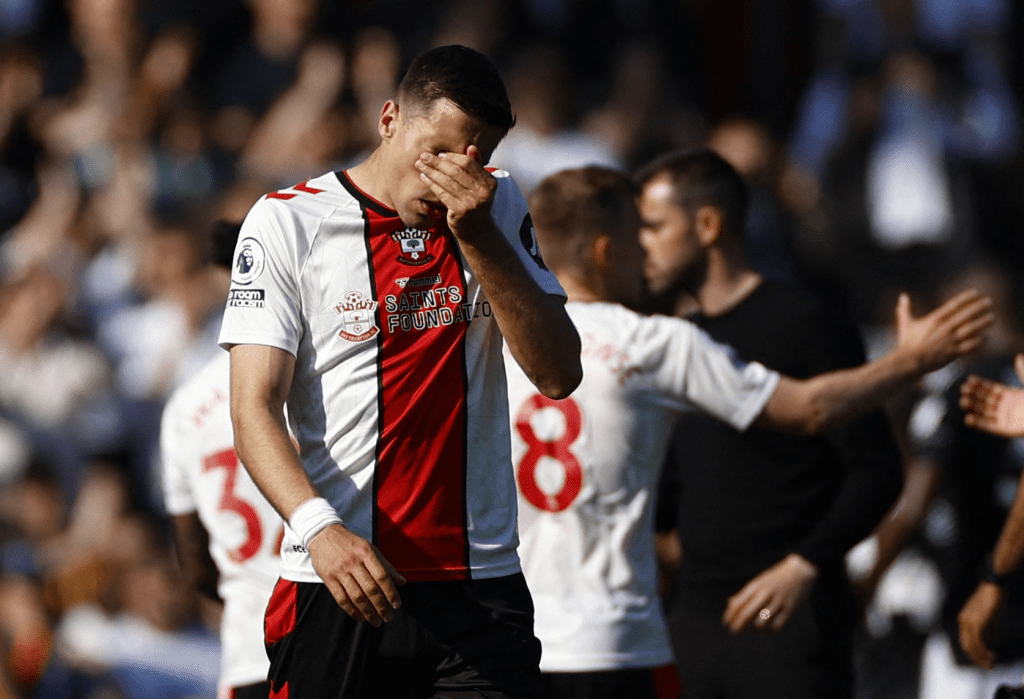 Southampton
Southampton is preparing for life in the Championship after having two friendly matches already. In their first two friendly matches, they lost 2-0 to Portuguese powerhouse Benfica in a game where most Saints fans knew the inevitable outcome. In their second friendly, they traveled to Turkey and played Göztepe, who are in the second division of Turkish football. Saints ended up drawing this game 1-1 after a howler from goalkeeper Gavin Bazunu and a comical penalty miss from James Ward-Prowse. Southampton's star player Charly Alcaraz was the scorer.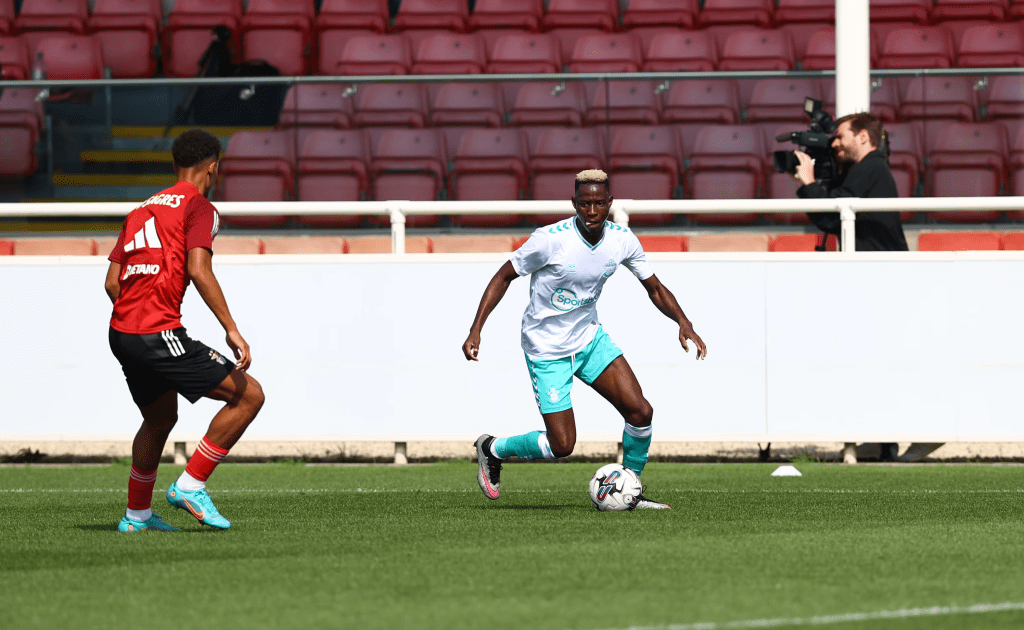 Saints set up in a 2-3-2-3, which starts from a 4-1-4-1. The two fullbacks go inside and invert and play alongside the lone defensive midfielder, and the two wingers push high and play alongside the attacker.
It sets up like above, and it's the basic principles that Russell Martin wants to install into the Southampton side. It allows for an overload in attack but also gives great defensive security whilst being comfortable on the ball.
Reading vs Southampton Predicted Line-ups
Reading: (4-2-3-1) GK: Dean Bouzanis LB: Nesta Guinness-Walker CB: Thomas Holmes CB: Jeriel Dorsett, RB: Kelvin Abrefa CM/DM: Tom Mclntyre CM/DM: Sam Hutchinson LM: Mamadi Camara RM: Harvey Knibbs AM: Femi Azeez ST: Sam Smith
Southampton: (4-1-4-1) GK: Gavin Bazunu LB: Ryan Manning CB: Jack Stephens CB: Jan Bednarek RB: Kyle Walker-Peters DM: Shea Charles CM: James Ward-Prowse CM: Charly Alcaraz LW: Sam Edozie ST: Adam Armstrong RW: Sam Amo-Ameyaw
Reading vs Southampton Score Predictions
Reading 1-4 Southampton. Scorers: Sam Smith, Adam Armstrong, James Ward-Prowse, Charly Alcaraz, and Sam Amo-Ameyaw.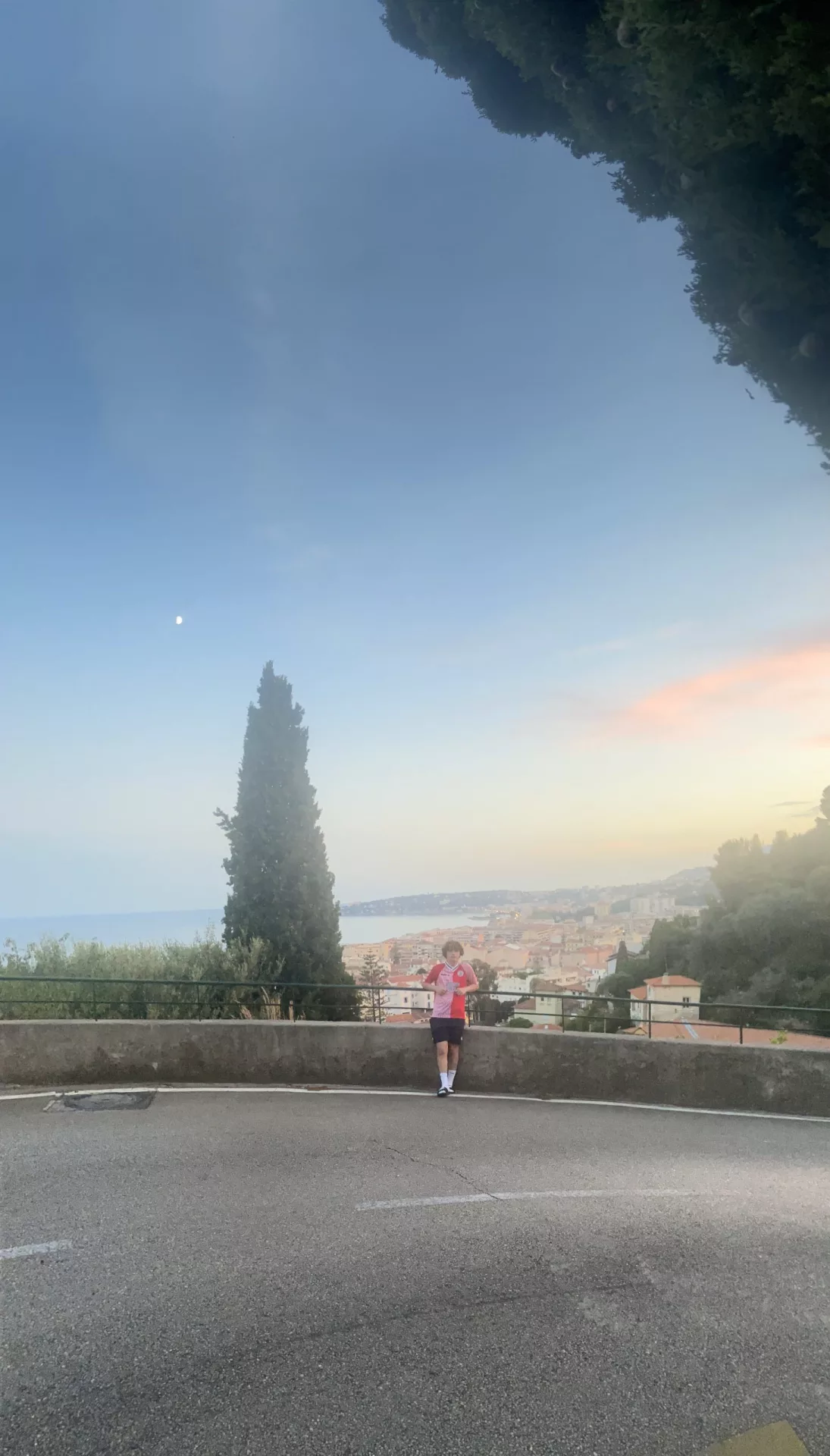 Hi im Alex, i am a writer for AttackingFootball i am also a  Southampton fan, love a bit of analysis, and i have an obsession with build up structures especially 3-2/2-3. Visit my twitter for more.