With the arrival of some of the biggest stars in European football, the Saudi Pro League has been making waves in the football world. Saudi clubs have been investing heavily to increase the league's competitive allure at home and abroad, which has resulted in an influx of top players from all over the world. This article lists the top ten most expensive transfers in the history of the Saudi Pro League, from tenth to first.
10. Jota (€29.10 million – Al-Ittihad Club)
The Left Winger from Portugal, Jota, embarked on his Saudi voyage with the Saudi Pro League's Al-Ittihad Club in the 2023/24 season moving from Celtic to the Saudi club Al-Ittihad. He has not had the easiest start to his spell in Saudi Arabia, with rumours of him falling out with his teammates, his manager and the club all happening shortly after joining the club. It was likely that the club were trying to force him out to make room for Mohamed Salah, but the move for the Egyptian never materialised and Jota stayed with the club.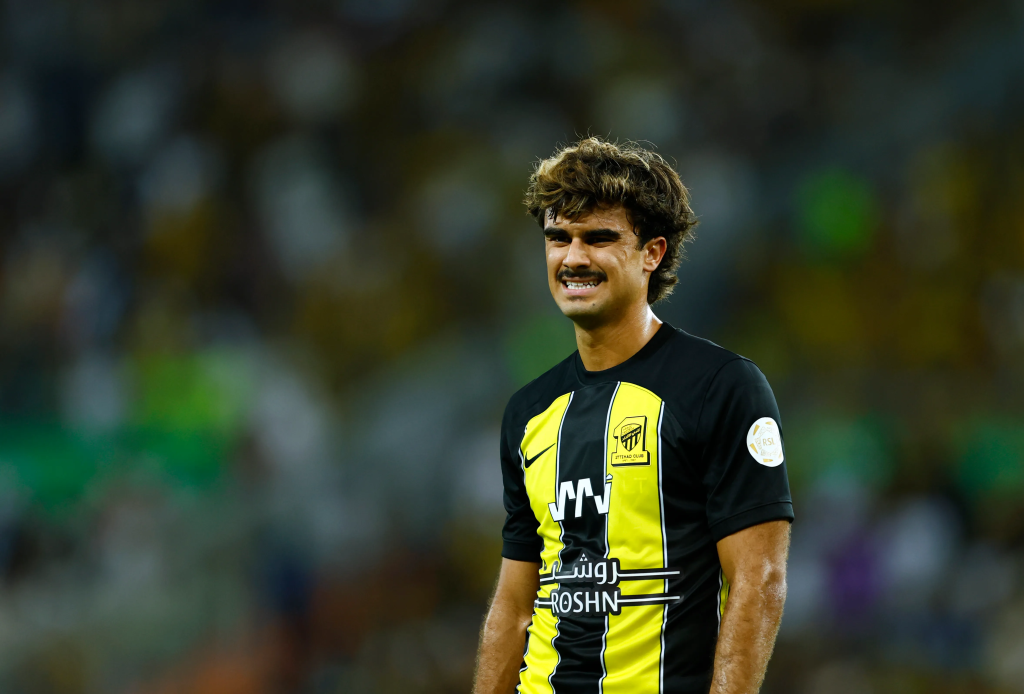 9. Roger Ibanez (€30.00 million – Al-Ahli)
Roger Ibanez moved to Al-Ahli from AS Roma in the summer, with the Brazilian defender moving to improve Al-Ahli's defence. Ibanez had been linked with a move to Nottingham Forest earlier in the window, but Al-Ahli were the side which paid the highest fee for the 24-year-old while paying him an annual salary of 10 million euros. Roma fans were quick to mock him after he had a difficult debut in the Saudi Pro League.
8. Sadio Mané (€30.00 million – Al-Nassr FC)
Senegalese Left Winger, Sadio Mané, made headlines with his transfer to Al-Nassr FC in the 2023/24 season. It wasn't long ago that Mane was considered by many as one of the best players in the world. Bayern were happy to let him leave due to a combination of attitude problems, salary and poor performances at the club. Mane joined Cristiano Ronaldo in the attack and has formed a strong attacking four with Otavio and Talisca.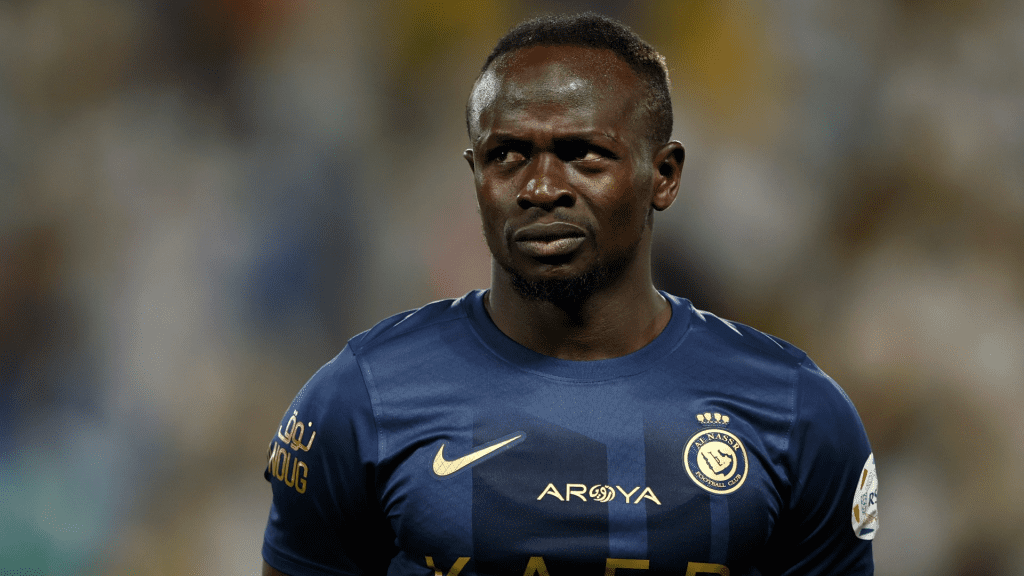 7. Sergej Milinkovic-Savic (€40.00 million – Al-Hilal SFC)
Serbian Central Midfielder Sergej Milinkovic-Savic spent eight years at Lazio. He had been linked with a move away from Lazio for years. With rumours linking him to Man United, Real Madrid, Chelsea, Arsenal and Man City often being touted as his next move. It came as a surprise when this summer he finally departed to Al-Hilal SFC. He was rumoured to have been offered close to £20m a year – close to ten times the salary he was receiving from Lazio.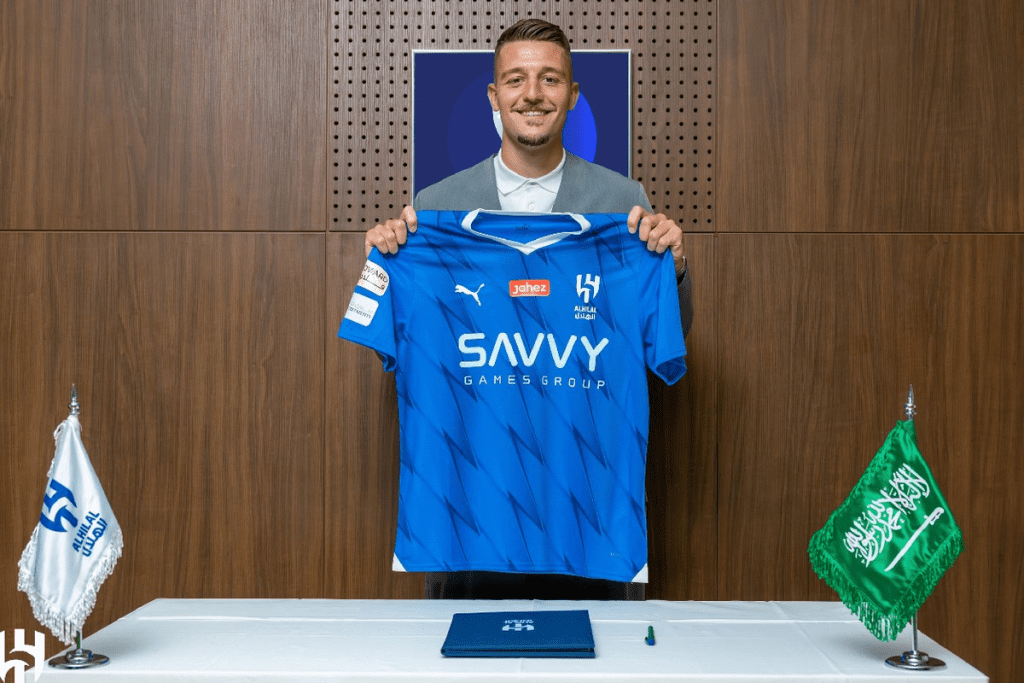 6. Fabinho (€46.70 million – Al-Ittihad Club)
Liverpool would have been surprised to see someone come in to take their deteriorating defensive midfielder this summer off their hands, let alone for more than the initial fee they paid for him. He joined Al-Ittihad where he would be partnered in midfield by N'golo Kante. A midfield that would have been considered probably the best in the world in 2019/20. It is believed that his salary is a mind boggling £700,000 per week.
During his time at the club, a Saudi fan gifted the Brazilian footballer a Rolex because he played well in a game. This is not a joke, and yes he immediately dropped it.
5. Aleksandar Mitrovic (€52.60 million – Al-Hilal SFC)
Serbian Centre-Forward Aleksandar Mitrovic burned all of his bridges in London to force through a move to Al-Hilal SFC. The fee is large, but he was worth it to Fulham. Losing him loses them a 10+ Premier League goal-scoring striker. Something that isn't easy to come around. Just ask Chelsea. Marco Silva said about Mitrovic when he was leaving:
"He forced everything to leave the club. He wanted to leave."
He was offered more than triple what he was earning at Fulham and it would be tax-free. You could understand it being hard to turn down when Mitrovic has never played for a big club before.
4. Rúben Neves (€55.00 million – Al-Hilal SFC)
Portuguese midfielder maestro Rúben Neves left Premier League side Wolves to join Saudi Arabia's Al-Hilal and play alongside Neymar. Neves had long been linked with a move to a bigger side, with Manchester United, Arsenal and Barcelona all having a long-standing interest in the vastly experienced 26-year-old.
When explaining the move to Al-Hilal Neves said: "The main reason is the opportunity to give my family the life I've always wanted. They are the biggest trophy of my career."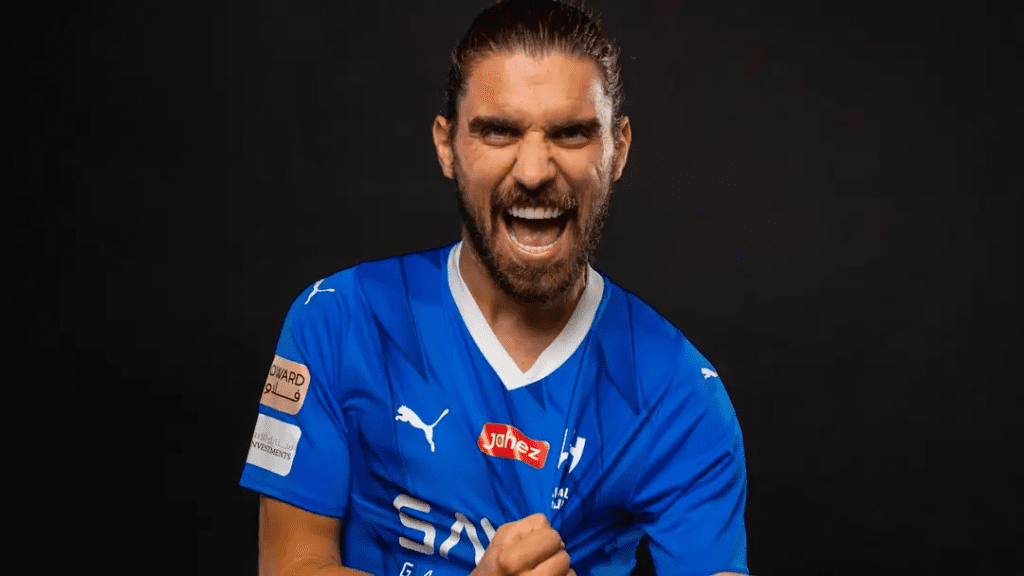 3. Otávio (€60.00 million – Al-Nassr FC)
Brazilian-born, Portuguese Right Winger Otávio joined Al-Nassr FC from Porto this summer for a whopping €60.00 million. The 28-year-old had long been linked with a move away from Porto with Liverpool and PSG touted as two top sides that would move for the skilful forward.
His announcement video for the Saudi club was more like a propaganda puff piece for Saudi Arabia than a club gloating about their new star man. Watch it below, it is 100% serious.
2. Malcom (€60.00 million – Al-Hilal SFC)
Malcom in the Middle East. Brazilian Right Winger Malcom joined Al-Hilal after his Russian chapter at Zenit on a deal until the summer of 2027. Malcom's career is similar to Hulk's, one that he should have played at a higher standard, but has often moved for money rather than prestige. At Al-Hilal he will earn 18 million euros per year. He was one of the best players – if not the best – in Russia and was the RPL's top scorer last year, scoring 23 goals in 27 appearances. Over €150m has been spent on Malcom throughout his career.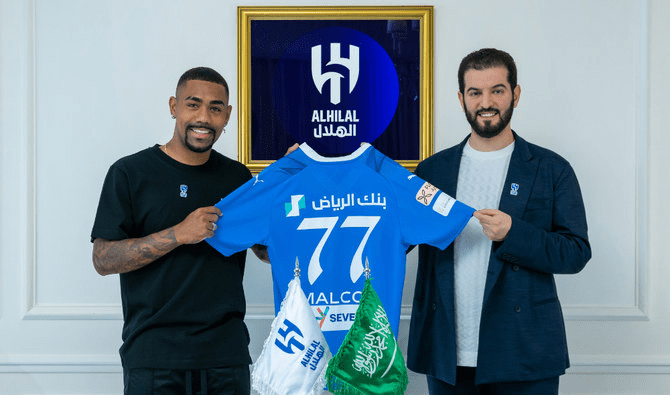 1. Neymar (€90.00 million – Al-Hilal SFC)
Brazilian megastar Neymar's move to Al-Hilal SFC shattered Saudi Pro League's transfer records, with the superstar moving for a super fee. Neymar like a lot of the other stars in this list is beyond his prime. He is a global superstar and will attract eyes to the league in a similar way that Cristiano Ronaldo did when he signed.
Neymar left PSG claiming he and Lionel Messi 'lived through hell' in Paris. During his spell at PSG, he was rumoured to be on €57.2m a year. At Al-Hilal he will be on close to 3 times that amount, tax-free too. I wonder if that will make his life any less of a hell.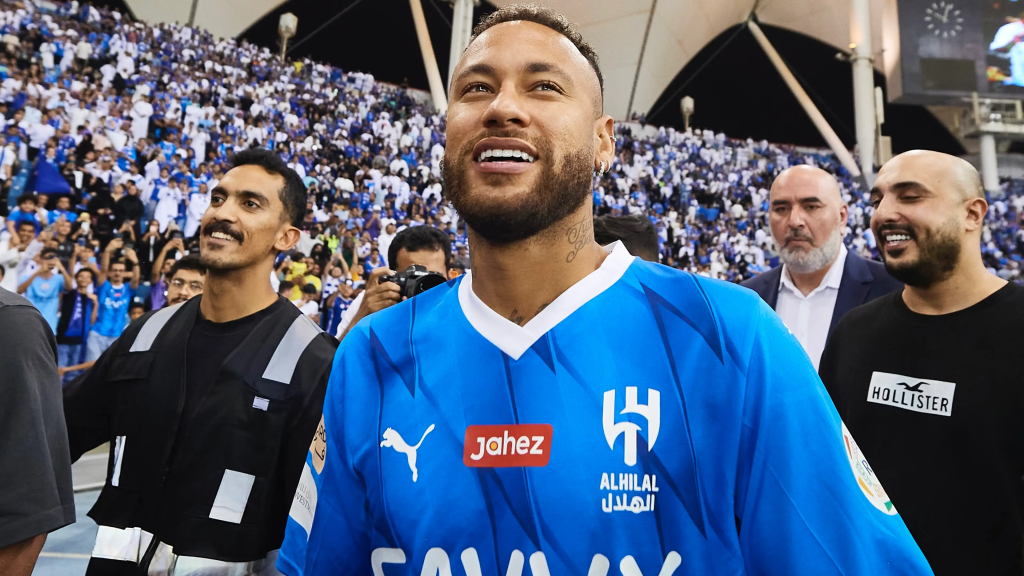 If Saudi Arabia had their way, Mohamed Salah would be number 1 on this list. There is still time for him to join in future, but for now, this is the top 10 transfers in the Saudi Pro League.
I'm Paddy, you may know me from OddsOnFPL or as the Admin of this website.