Despite being linked to Manchester United for the majority of the last summer window, Frenkie de Jong ultimately did not join the club. Since then, the Dutchman has fought tooth and nail and found his place at Barcelona this season. Yet, academy prospect Kobbie Mainoo can be Erik ten Hag's alternative to de Jong.
Mainoo possesses a playing style that closely mirrors the Dutchman. He is eloquent in possession and a delight to watch. Mainoo plays with a continental style and a finesse that would lead you to believe he was not Stockport-born. The youngster celebrated his 18th birthday in April, 2 months after signing a new deal at the club.
Mainoo plays a key position, a position that both ten Hag and United need, the number eight role. Of all the midfield options at United's disposal, not one of them is an efficient ball carrier. Christian Eriksen has played in that role this season, and while the Dane can be an excellent option it does feel like time is catching up with him. In some games, he has been suspect defensively, and in games where United don't dominate the ball, it becomes more obvious.
Mainoo has shown an ability to be a progressive carrier, a controller, and defensively sound. Ten Hag's eight will need to be a complete player.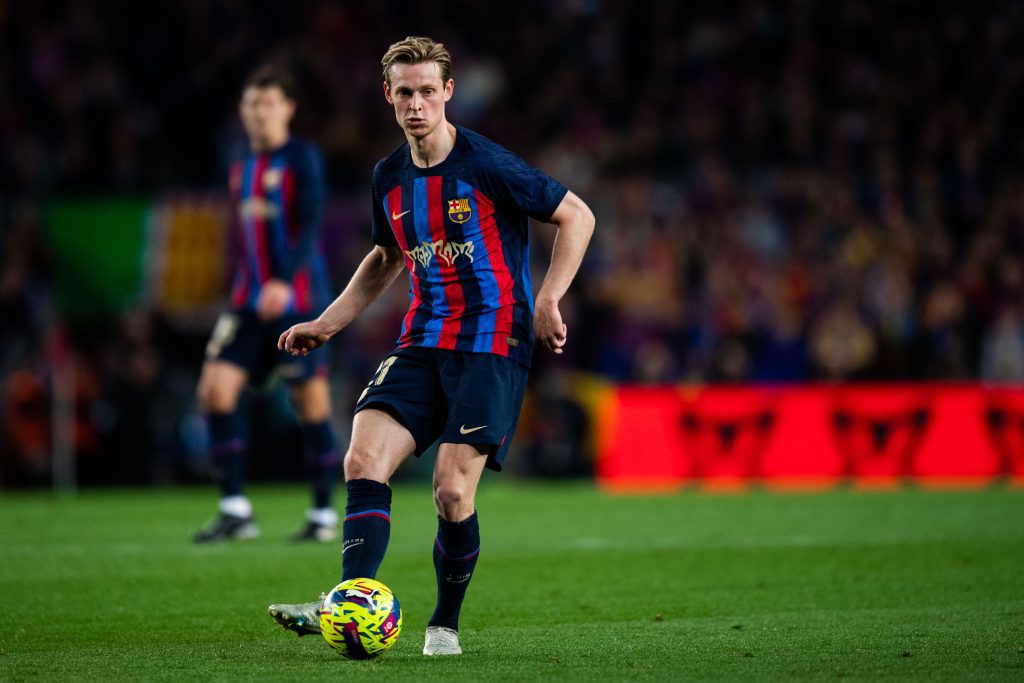 However, this United side has more pressing issues. The glaring hole for Man United is a goalscoring striker. Wout Weghorst is set to depart at the end of his uninspiring loan spell and Anthony Martial is rumoured to be on the way out. Man United really needs two strikers in the door this summer.
You would imagine a striker signing or two would take a hefty portion of the budget. Even then, the goalkeeper situation would also have to be a priority. David de Gea is currently handicapping the way this side plays. A change between the sticks is just as important as a signing at nine.
With such uncertainty regarding the ownership of the club heading into the summer window, it may just be that the midfield may have to wait to be strengthened. This could be where Mainoo gets his chance.
The young midfielder has appeared three times for the first team this season. Making his Premier League debut against Leicester while featuring in cup competitions against Charlton and Reading.
At the academy level, he plays in a multitude of midfield roles: six, eight, and ten. This has no doubt aided his development and should help to mold him into a complete box-to-box midfielder ultimately.
Mainoo has shown his incredible technical ability at the under-age levels; he is definitely press-resistant. He has also shown to be a very strong ball-carrier, as well as solid defensively. The youngster is an amazing talent, ticking all the boxes.
It would be a risk to put such pressure on an 18-year-old, but Mainoo can handle it.
Perhaps supplementing his integration with a midfield signing like Adrien Rabiot would be the best course of action. The Frenchman is out of contract this summer, following an impressive season with Juventus. His arrival could help ease the pressure of Mainoo's growing involvement.
Writer and content creator at Attacking Football.