The MLS has seen an increase in high-profile signings in recent years, as clubs aim to compete not only in the United States but also in the CONCACAF Champions League and CONCACAF Champions Cup. While the MLS is known for recruiting free agents like David Beckham, Gareth Bale, and Lionel Messi, there are also players who have come to the MLS for huge payments. In this article, we will take a look at the ten most expensive signings in MLS history, including their transfer fees and how they fared in the league.
Here is a list of the 10 most expensive players in MLS history, listed from least expensive to most expensive.
10. Brian Fernandez (Club Necaxa to Portland Timbers): $9 million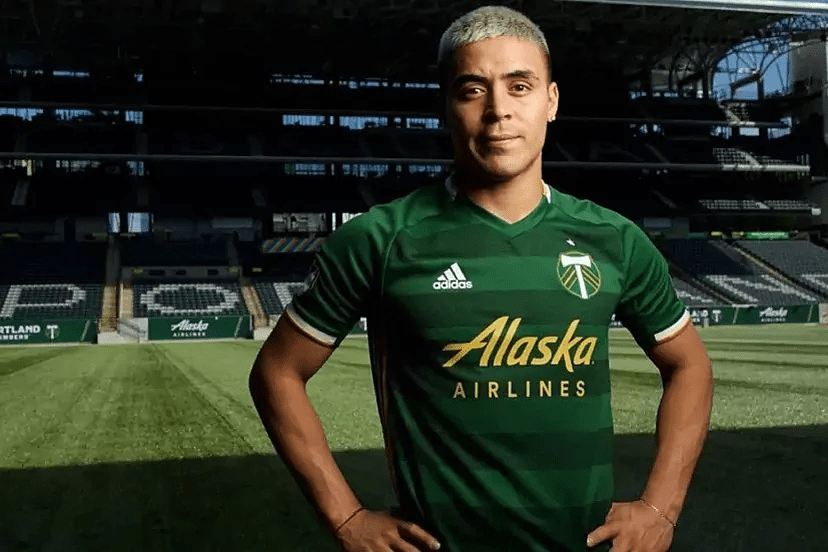 When the Portland Timbers signed Brian Fernandez, he was a highly rated striker for Club Necaxa in the Mexican league. He joined the Portland Timbers in the MLS in 2019, but his time there was brief. Brian Fernandez was released from the Portland Timbers on November 19, 2019, after voluntarily entering the MLS Substance Abuse and Behavioural Health Programme a month earlier. He scored 11 goals in 16 starts for the Timbers and will be remembered as one of the league's most intriguing "what if" players.
He is now back in Mexico, playing for Atlético Morelia, and has struggled to find consistency in both his personal and professional lives.
9. Michael Bradley (Roma to Toronto FC): $9.7 million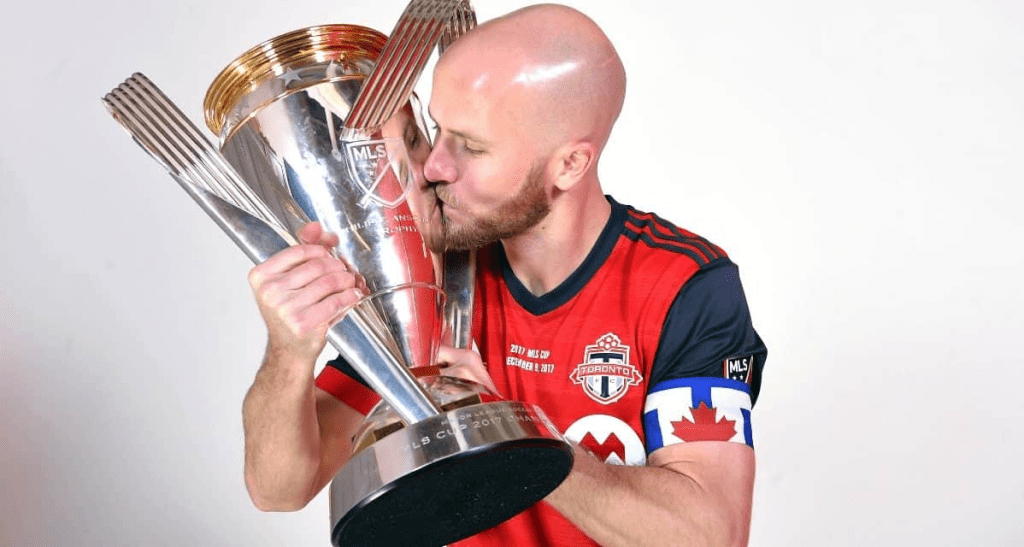 Michael Bradley was a US international who had played in Europe for most of his career. He was brought to Toronto FC in 2014 as a marquee signing, and he helped the club win the MLS Cup in 2017. Bradley was one of the most highly rated American players of his generation, and his signing by Toronto FC was a major coup.
He helped the club to their first MLS Cup championship, and he was named in the MLS All-Star Team three times, including in the 2017 season. He is still playing in the MLS and has established himself as one of the best players in the league's history. The 35-year-old is the captain of Toronto FC but has had problems with injuries in the last 12 months.
8. Jermain Defoe (Tottenham to Toronto FC): $10 million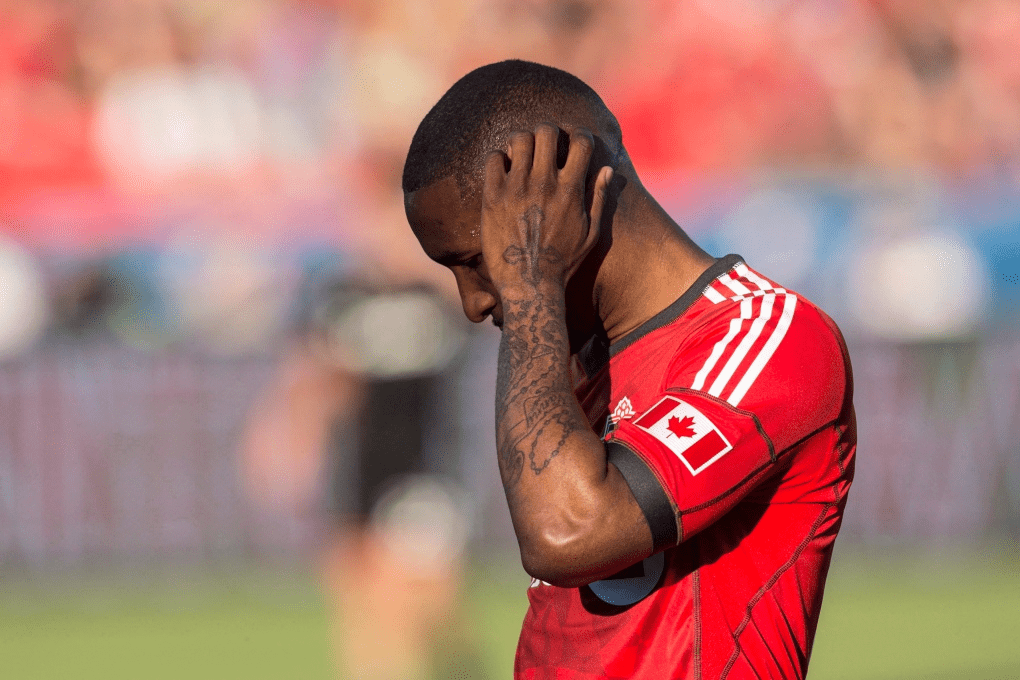 Jermaine Defoe was a Premier League striker who joined Toronto FC in 2014. After a phone chat with his former teammate and then manager, Ryan Nelsen, and world-famous rapper Drake, he agreed to a four-year deal for between £68,000 and £90,000 per week.
Defoe was an experienced striker who had played for some of England's best clubs, including Tottenham Hotspur, West Ham United, and Portsmouth. After his manager was fired halfway through the season, Defoe became dissatisfied and wanted a return to England. On January 16, 2015, Defoe signed a three-and-a-half-year contract with Premier League club Sunderland as part of a player exchange deal that sent Jozy Altidore to Toronto FC after only 11 months of his four-year term with Toronto. He is now retired from professional football.
7. Alejandro Pozuelo (KRC Genk to Toronto FC): $11 million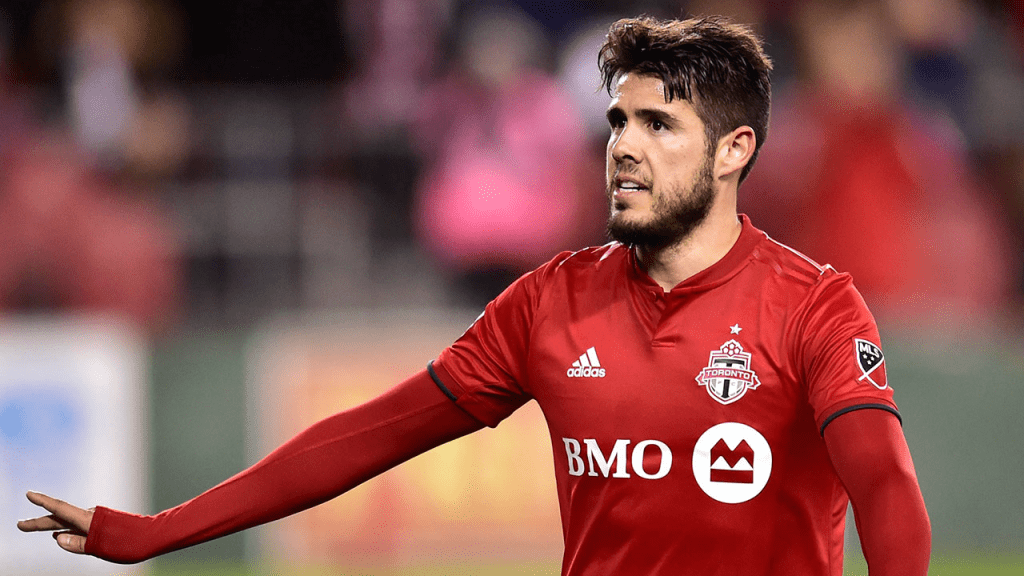 Alejandro Pozuelo is a Spanish midfielder who joined Toronto FC in 2019 and was one of the league's most prominent players until leaving in 2023 to join Konyaspor in Turkey. While with Toronto, he was named to the MLS's best XI two years in a row and received the Landon Donovan MVP Award for the league's top player in 2020. He departed Toronto midway through the 2022 season to join Inter Miami. He only stayed in Miami for a brief time before leaving when they couldn't agree on new contract terms.
Pozuelo was a surprising signing for Toronto FC, but he has rapidly established himself as one of the league's top players. He is an excellent playmaker and dribbler with an eye for creating scoring opportunities. He is currently playing in the UAE Pro League with Al Jazira.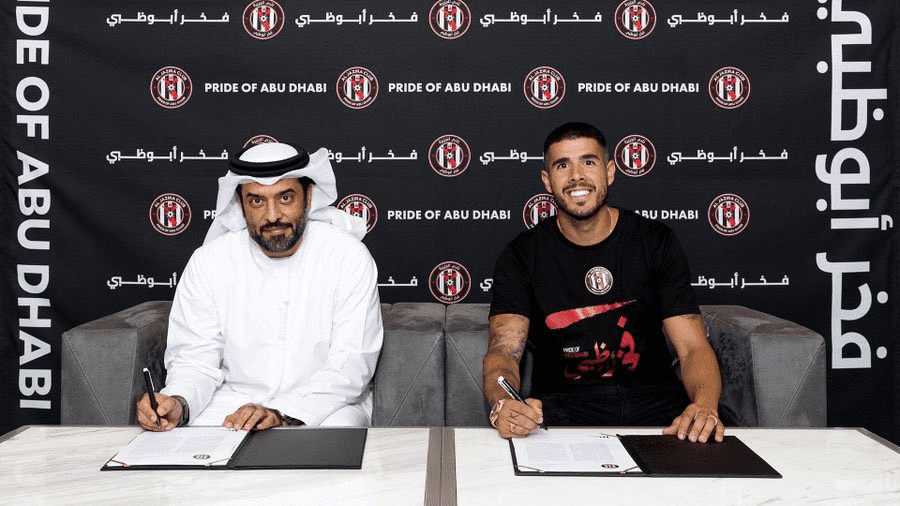 6. Luiz Araújo (Lille to Atlanta United): Up to $12 million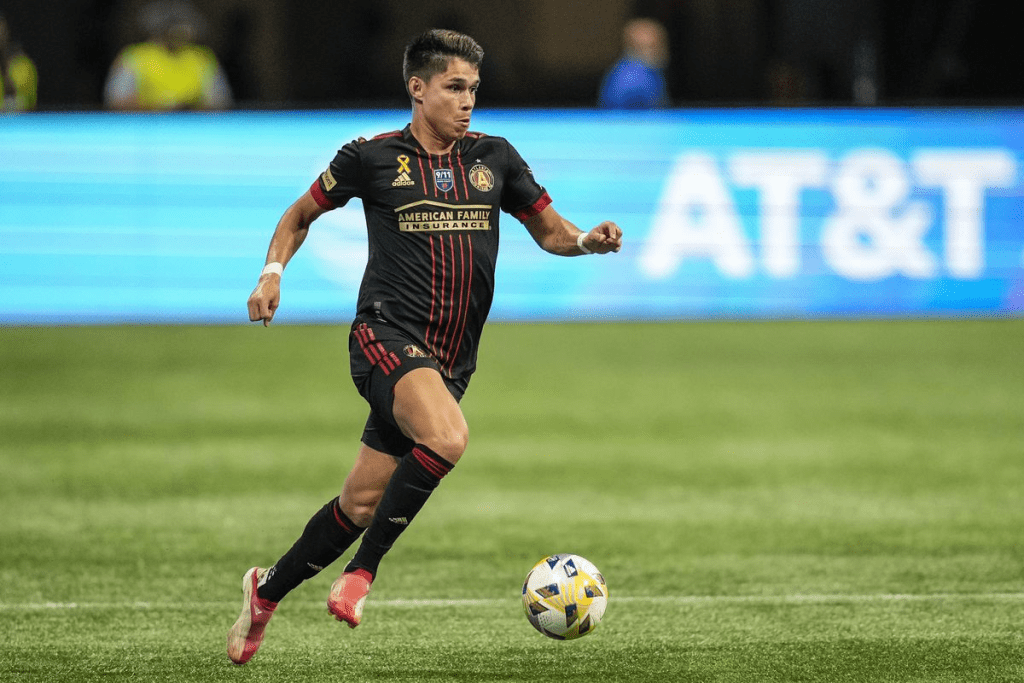 Luiz Araújo is a Brazilian winger who played for Atlanta United in 2021 and 2022. He is a quick and skilled player who contributed to the team's attack. Atlanta United signed Araújo to help the team win their second MLS Cup trophy, but he did not succeed in that aim.
Atlanta United decided to sell Brazilian winger Luiz Araújo to Flamengo for $10 million after the 26-year-old failed to adapt to MLS following his August 2021 transfer from Ligue 1 club Lille. The 26-year-old left the club after 59 appearances and 54 starts across all competitions, scoring 11 goals and providing 12 assists.
5. Rodolfo Pizarro (CF Monterrey to Inter Miami CF): $12 million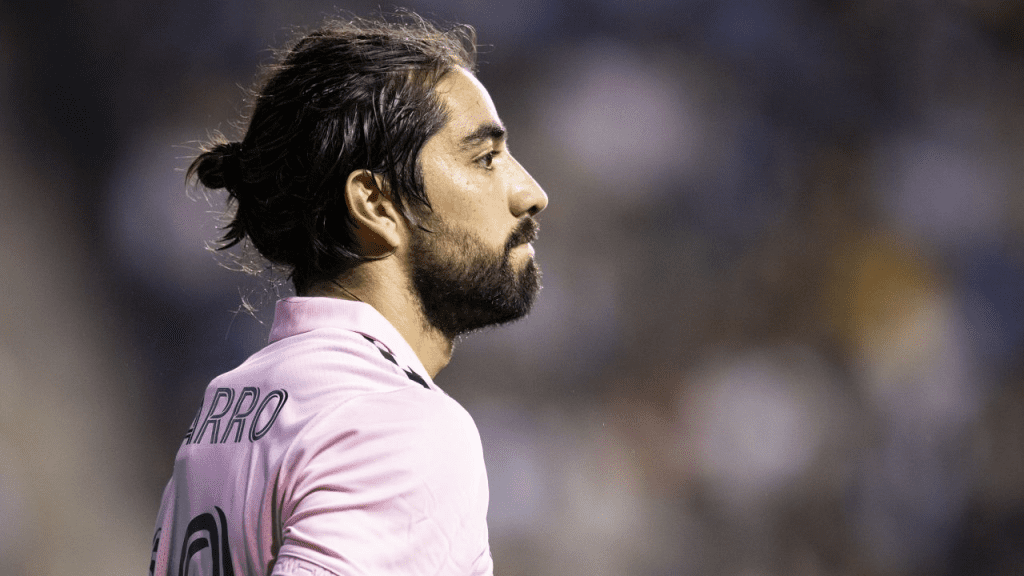 Rodolfo Pizarro is a midfielder from Mexico who joined Inter Miami CF in 2020. He was a versatile player who could play in a variety of roles. Inter Miami CF brought in Pizarro to strengthen the group ahead of their first season as an expansion team in the MLS. In the same season, he scored Miami's first goal, and he went on to make 58 appearances during his time at the club, scoring seven goals and providing 13 assists in his Inter Miami career.
After being nominated for the MVP award in his first season at the club, it appeared like the signing would be positive, but he left in summer 2023 for AEK Athens after his contract was mutually cancelled. After a promising start to his stint at the club, his performances dipped, and many supporters were relieved to see him go, especially as it allowed Lionel Messi to join the club in his place.
4. Brenner Souza da Silva (Sao Paulo to FC Cincinnati) – $13 million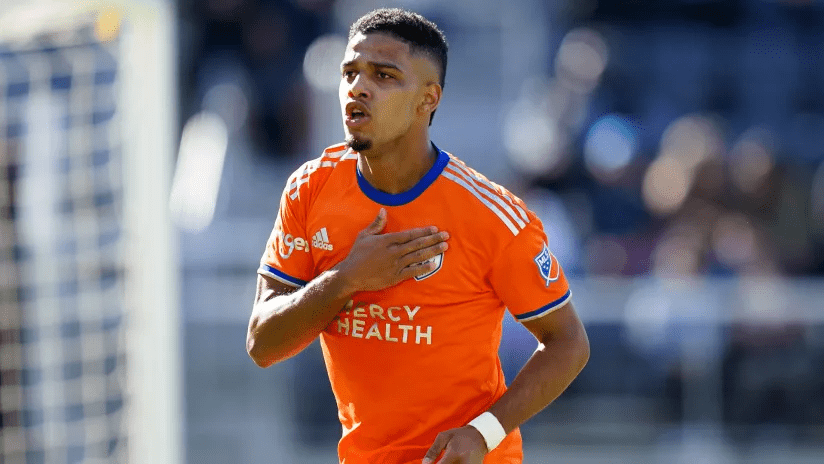 Brenner Souza da Silva is a Brazilian striker who joined FC Cincinnati in 2021 before departing for the Italian Serie A. Brenner was transferred to Serie A side Udinese for $10 million plus add-ons and a sell-on percentage. He signed a 5-year contract with the Italian club following a successful stint in the MLS.
He is a highly rated young player who scored 27 goals and eight assists in 72 games across all competitions in three seasons.
3. Esequiel Barco (Independiente to Atlanta United) – $15 million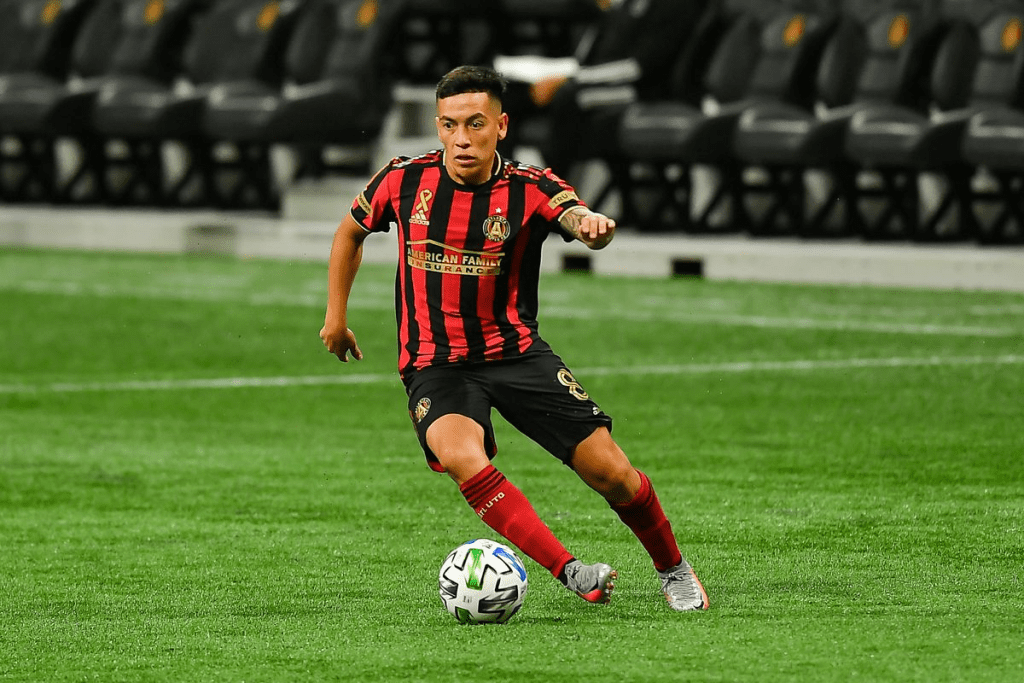 Esequiel Barco's move to Atlanta United in the Major League Soccer in 2018 was a record-breaking transfer at the time with a price of $15 million from Independiente. Barco was an Atlanta United midfielder who scored 17 goals and assisted 17 times in 81 regular-season games. However, his form was inconsistent throughout his four seasons at the club. Atlanta United decided to loan Barco to Argentine top-flight club River Plate for the 2022 season in January 2022. The loan allowed Atlanta to bring in another Designated Player, who may appear later in this list.
Following his loan spell at River Plate, it was confirmed in February 2023 that Barco would remain on loan from Atlanta United for the remainder of 2023, and the player would move for an undisclosed fee in 2024. Barco's move back to River Plate on loan has given him the opportunity to play in his home country and potentially help get him back into the national team squad.
2. Gonzalo Martínez (River Plate to Atlanta United) – $15.5 million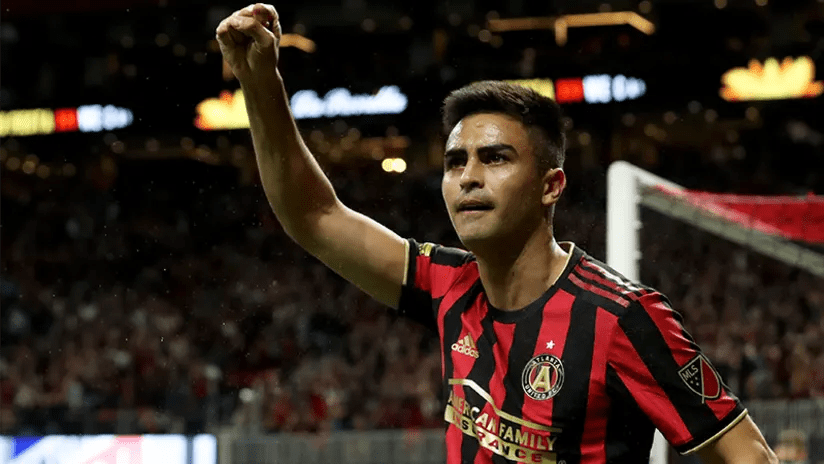 Gonzalo "Pity" Martínez was bought by Atlanta United from River Plate in January 2019 for a reported transfer price of $15.5 million. Martínez's stint in Atlanta, however, was unexceptional, with only seven goals and 11 assists in 39 regular-season games. Atlanta United agreed to sell Martínez to Saudi club Al-Nassr in September 2020 for a reported transfer price of $18 million. The sale left a void in Atlanta's starting lineup but allowed the club to look for a new designated player. Atlanta United made a profit, but the player did not live up to the enormous expectations when he joined the league.
Martínez made his debut for Al-Nassr after joining the club in September 2020. The transfer fee was around $18 million. After a poor experience in the MLS, Martínez's move to Al-Nassr provided him with the opportunity to play in the Saudi Professional League and maybe resurrect his career. Martínez returned to River Plate in Argentina after a stint in the Saudi Pro League so that Al Nassr could accommodate players like Cristiano Ronaldo and Sadio Mane with the Pro League's new depth of wealth available.
1. Thiago Almada (Velez Sarsfield to Atlanta United in the MLS): $16 million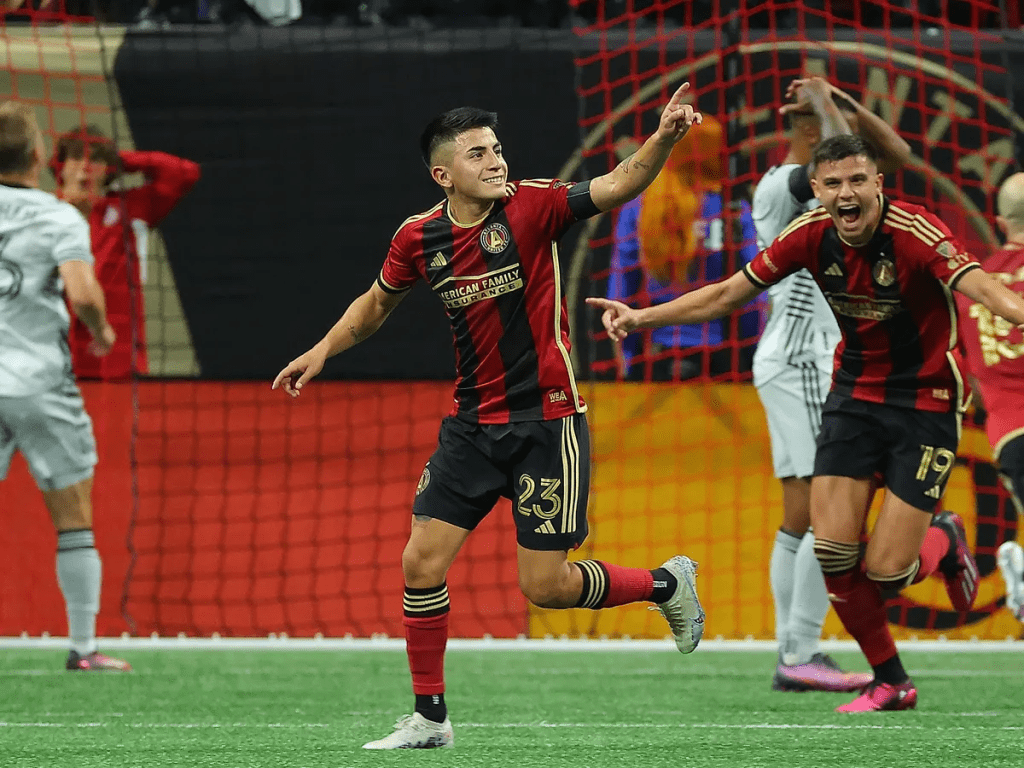 Thiago Almada is an attacking midfielder from Argentina who joined Atlanta United in February 2022. He was signed for a club-record fee of $16 million, making him the most expensive signing in the history of Major League Soccer. Almada is a highly rated young talent who has been likened to Lionel Messi and has represented Argentina on multiple occasions. He is well-known for his dribbling abilities, passing ability, and goal-scoring abilities. He is regarded as one of the best young talents in South America, and signing him at the time was a huge coup for Atlanta United.
Atlanta is recognised for its ambition, and the club is not reluctant to spend money in order to attract top talent, especially talent from South America. The signing of Almada both excited and perplexed fans from other teams in the league and around the world. There is no doubt that Almada has remarkable talent and has the potential to be a world football star, let alone an MLS star.
Fans of the league should appreciate him while they have him. The 21-year-old Argentinian already looks like he is too good for the league.
Conclusion
In short, the MLS has witnessed some high-profile deals throughout the years, with clubs spending millions of dollars to gain the services of prominent players. While some of these signings were successful, others fell short of expectations. Despite the league's efforts to attract top talent, it still faces challenges in terms of parity and competitiveness compared to top European football leagues.
According to MLS Commissioner Garber, the league must become a "selling league" in order to continue to grow and achieve success. Recent transfer activity in other leagues, such as Saudi Arabia, indicates that there is still plenty of money to be spent on top talent. Overall, the MLS is making progress both domestically and internationally, recruiting significant investors and great players. It will be interesting to see how the league responds to the shifting landscape of global football as it evolves.
I'm Paddy, you may know me from OddsOnFPL or as the Admin of this website.