Brighton and Hove Albion have become the Premier League's shiny new toy in the 2022-23 season, and names like Kaoru Mitoma, Moises Caicedo, and the newly crowned FIFA World Cup winner Alexis Mac Allister have been bouncing around in the entire footballing space. Some even being linked to Europe's biggest clubs and becoming national heroes.
Albion currently sit 6th in England's top tier and have guaranteed a place in European competition next season, playing an attractive brand of football and showing off their incredible recruitment plan with youngsters bleeding through their squad. However, one person has been getting little to no recognition. A player that has been so vital for the high-flying Seagulls. His name is Pascal Groß, and it's about time that changes.
The Start of Something Special
Pascal Groß (Pascal Gross) is a 31-year-old German who wears number 13 for Brighton. He made the switch in the summer of 2017 after they achieved promotion to the Premier League. Signing from freshly relegated FC Ingolstadt for only 3 million Euros. Which is a mere 4.5% of Albion's expenses in that window, Groß being the only one still at the club.
One of the Brighton player's biggest assets is his ability to play any role in his side. His debut season under Chris Hughton saw him being brought in to play just behind the striker, but it was under the guidance of Graham Potter that his versatility truly flourished.
Under Potter, the German played in attacking midfield, central midfield, right-wing, and even occasionally right wing-back. However, he was in and out of the team and not getting consistent starts.
That will all change in 2022 after Graham Potter trialed the new 3421 formations towards the back end of the 2021/22 season. With Groß in his new right-sided attacker role, getting 2 goals, an assist, and a MOTM performance in the final 3 games of the campaign.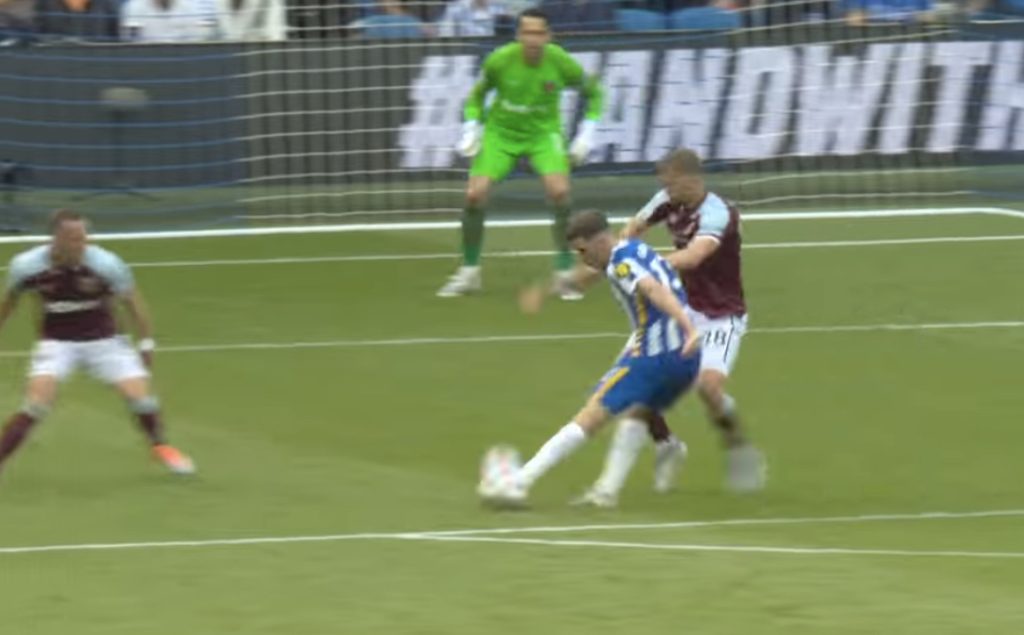 Taking It to Another Level
Unsurprisingly, the system continued on to the next campaign, where Groß and Brighton started their season with a bang. Potter's men led Albion to a historic 2-1 away win at Old Trafford, with the German scoring a brace and taking the MOTM award home on the opening day. Being Potter's main creative source in this system, Groß completed 13 key passes and racked up 5 goal contributions in 6 games.
Constantly taking up dangerous positions whilst also threatening backlines with his extraordinary passing capabilities. Chelsea eventually poached Potter, and his immediate successor was Roberto De Zerbi.
Brighton went on a 5-game winless run in the 43-year-old's initial 5. It was clear to him that adopting Potter's formation to his playstyle wouldn't work. De Zerbi switched to a 4231 with Groß playing right back. Yes, the goal-hungry attacking midfielder was going to play right fullback. He went on to score twice in a row in the Italian's new system. He constantly appeared in attacking areas, as evidenced by his finish that secured Brighton's third and winning goal at the Molineux. Inverted wing-backs are the trend of the season, and the German played this role to perfection.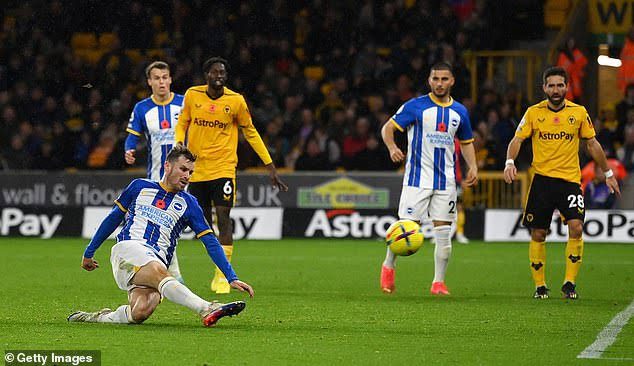 He has been a staple in De Zerbi's side ever since. Groß started in every single game but one and only being substituted 4 times in the Seagull's hectic schedule. Really highlighting his incredible fitness, consistency, reliability, and importance to the former Shakhtar head coach's system. Although his position hasn't, he regularly switches from right back to central midfield. Even occasionally attacking midfield and left back. However, his heatmaps would suggest that he's taking up very advanced positions and getting involved with the game, registering 15 goal involvements in 31 games (all competitions) under De Zerbi's era, despite playing half the games in defence.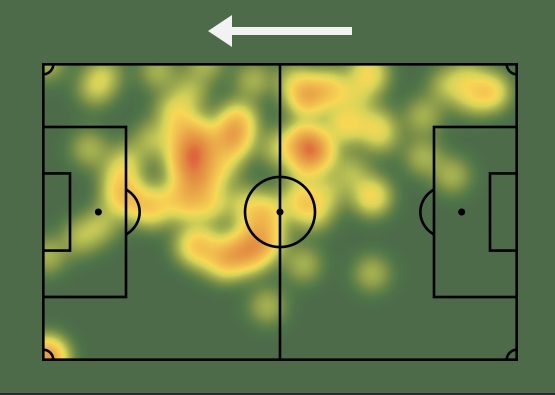 World Class Shouts?
From what he has put on display this season, no one can say that Groß isn't an extraordinary technician who has played a pivotal part in Brighton's meteoric rise to success. When you look at his goal contributions, you would certainly be forgiven for assuming that he was a forward, as he certainly strikes the ball like one.
Evidently, in the Seagull's 6-0 thrashing against Wolverhampton Wanderers, when he scored an outrageous volley after flicking the ball up. Warning, you might not be able to click off the video after seeing such a satisfying strike. We also can't ignore his ability to control the ball in tight areas. Frequently remastering the Dutch legend's famous Cruyff turn.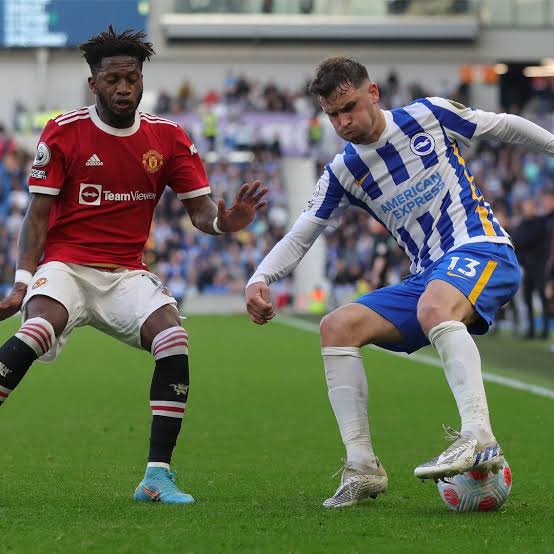 Combined with his positional awareness, range of passing, versatility, and consistency, he undeniably is a phenomenal footballer who will, deservedly so, be looking to shine in the UEFA Europa League next season.
World Class is a strong word, and he has some way to go to achieve that feat. However, with his natural ability, under Roberto De Zerbi's guidance, Pascal Groß is undoubtedly a superstar in the making. But for now, he can remain top of the list of the most underrated Premier League players this season.