'One Season Wonders' are some of the most interesting players in history. They capture the hearts of fans, leaving an indelible mark on the sport's history. In this article, we explore the captivating journeys of five such players who rose to prominence in a single season but faced the harsh realities that followed.
Table of Contents
Michu – Football's One-Season Wonder
The epitome of a 'One Season Wonder'. In the 2012-13 season, the Spaniard who starred for Swansea captivated footballing audiences with his diving headers and iconic celebration. Despite netting 22 goals in all competitions, he was originally seen as an underwhelming replacement for the departing Gylfi Sigurðsson. Michu quickly silenced those critics with a brace against QPR on his debut.
His rise to goalscoring dominance only continued from here. Poaching goals against United, Arsenal, and Chelsea, his season began to resemble that of a fairytale. This fairytale became trophy-laden when Swansea won the League Cup, with Michu naturally scoring in the final.
However, fairytales are, unfortunately, fiction, and reality interferes eventually. A niggling ankle injury troubled him for the rest of his career despite a Napoleon endeavour to revive it. Michu announced his retirement on the 25th of July 2017 as the 'One-Season Wonder'.
Christian Benteke – My One Season Wonder
In 2013, nearly everyone I knew fell in love with Michu. However, I adored another overperforming striker. Whilst he currently harbours his talents at Selhurst Park, Christian Benteke once set the Premier League alight at Villa Park. Although his wondrous season lacked a trophy, Benteke scored more goals in the 2012-13 campaign than Michu.
He arguably had a more diverse arsenal of finishes as well. The long-range missile against Reading showcased his immense ball striking whilst his poached hat-trick against Sunderland also eclipsed Michu's achievements, with Michu only managing to conjure a brace during that season. Accompanied by his powerful style of dribbling, Benteke seemed poised to become a superstar.
Followed by two solid yet underwhelming seasons at The Villa, his rise to stardom appeared to be confirmed with a £32.5 million move to Anfield. Unfortunately, his time at Liverpool can be summarised by his wonderful goal against Manchester United in 2015. It was a spectacular overhead kick that provided the embers with a fiery comeback, yet was quickly put out with a now-iconic goal by Anthony Martial.
Injuries, poor form, and being an ill fit for Klopp's project threw Benteke's career into disarray, which has yet to be recuperated completely. Still, I look back at that one 2012/13 season in wonder – more than Michus'. However, perhaps I'm slightly biased. Somewhere in my family archives, there's a picture of your writer beaming from ear to ear as he holds up a Benteke shirt proudly.
Tanguy Ndombele – A Hasty Inclusion?
On the 19th of September 2018, Lyon dramatically upset Manchester City under the brightest of the Champions League lights. This result cast light upon the entire Lyon squad and illuminated the young triad of Ferland Mendy, Houssem Aouar, and Tanguy Ndombele. Despite the formers' obvious qualities, it was Ndombele who was seemingly shoehorned for superstardom.
His dominant physical frame, technical excellence, and imaginative footballing personality left the football world running out of superlatives to describe him. Somehow, it also seemed that the reality of the player superseded the idea. Against Manchester City, Barcelona, and PSG, he produced Player of the Match performances. The Frenchmen dominated every midfield and every game in the 2018-19 season. He was wonderful.
His club record, £55 million transfer to Tottenham Hotspur, supported this belief. Further confirmation was also found with his first touch in a Spurs shirt – an assist for Lucas Moura against Juventus. Despite this, Ndombele never lived up to the highs of that 2018/19 season. Unlike many of the 'One-Season Wonders', injuries did not appear to be the root cause of the problem. José Mourinho's comments regarding Ndombele suggested this downturn of form was a consequence of his attitude or professionalism.
Whatever the reason may be, the gleams of the player who ran the Barcelona riot still shine occasionally. Whether it be the first half of the 2020/21 season or glimpses at Napoli, Tanguy Ndombele is still a wonderfully talented footballer. Hopefully, this decision to include him in this article is a hasty one. For I believe football would be better if Tanguy Ndombele became more than a 'One-Season Wonder'.
Bojan – Barcelona's Wonder
Bojan is a player who had unfathomable potential with potentially too much pressure placed upon his youthful shoulders. Since he was eight years old, the Spanish striker scored over 900 goals for the famed La Masia's youth teams. This surpassed Lionel Messi's record. On the 16th of September 2007, Bojan became the youngest Barcelona player to feature in a La Liga match. This surpassed Lionel Messi's record.
Three days later, Bojan surpassed Lionel Messi again. He came on for his supposed predecessor in the Champions League against Lyon to become the youngest Barcelona player to ever play in the Champions League. In a matter of weeks, Bojan then became the youngest-ever Barcelona player to score in a league match. Against Schalke 04, Bojan shattered another record as he became the youngest player to score in the knockout stages of the Champions League.
Far from a novelty act, he broke Raul's record for most goals scored in a debut season. In one season, five records were broken. Bojan's rise to prominence wasn't spectacular, and it was meteoric. His debut season was wondrous.
Unfortunately, as a result of panic attacks that began in 2008 – Bojan was never able to fulfil the potential that the world had forced upon him. From Amsterdam to Stoke, Bojan was never able to replicate the form he found in his wonderful first season.
Nicolas Pépé – The Most Expensive One-Season Wonder
Perhaps the most controversial name on this list, Nicolas Pépé once had the Emirates at his feet. Arriving from a sparkling season at Lille, where he netted 22 goals across the 2018-19 campaign primarily with his dazzling left foot. This left him as Ligue 1's second top goalscorer, only coming second to Kylian Mbappé. His goal and two assists in a 5-1 thumping of PSG was arguably the zenith of his wonderful season and drew in numerous top suitors, with Barcelona topping the list.
Yet it was a £72 million bid from The Arsenal that secured the Ivorian's signature. However, in the eighty appearances that Pépé has made for the club, he has only scored sixteen Premier League goals, a far cry from the thirty-five goals scored in fewer games for Lille. Unlike the aforementioned 'One Season Wonders', I believe Pépé's form suffered not as a result of his own mentality or injuries but due to a managerial change.
He was signed by Unai Emery, a coach who typically deploys a transitional style of football which Pépé is tailor-made for. Arteta, who succeeded Emery, was working toward a more possession-based system. This is something that Pépé is less suited to and seemingly failed to adapt to. However, on a more transitional side, Pépé could become wonderful again.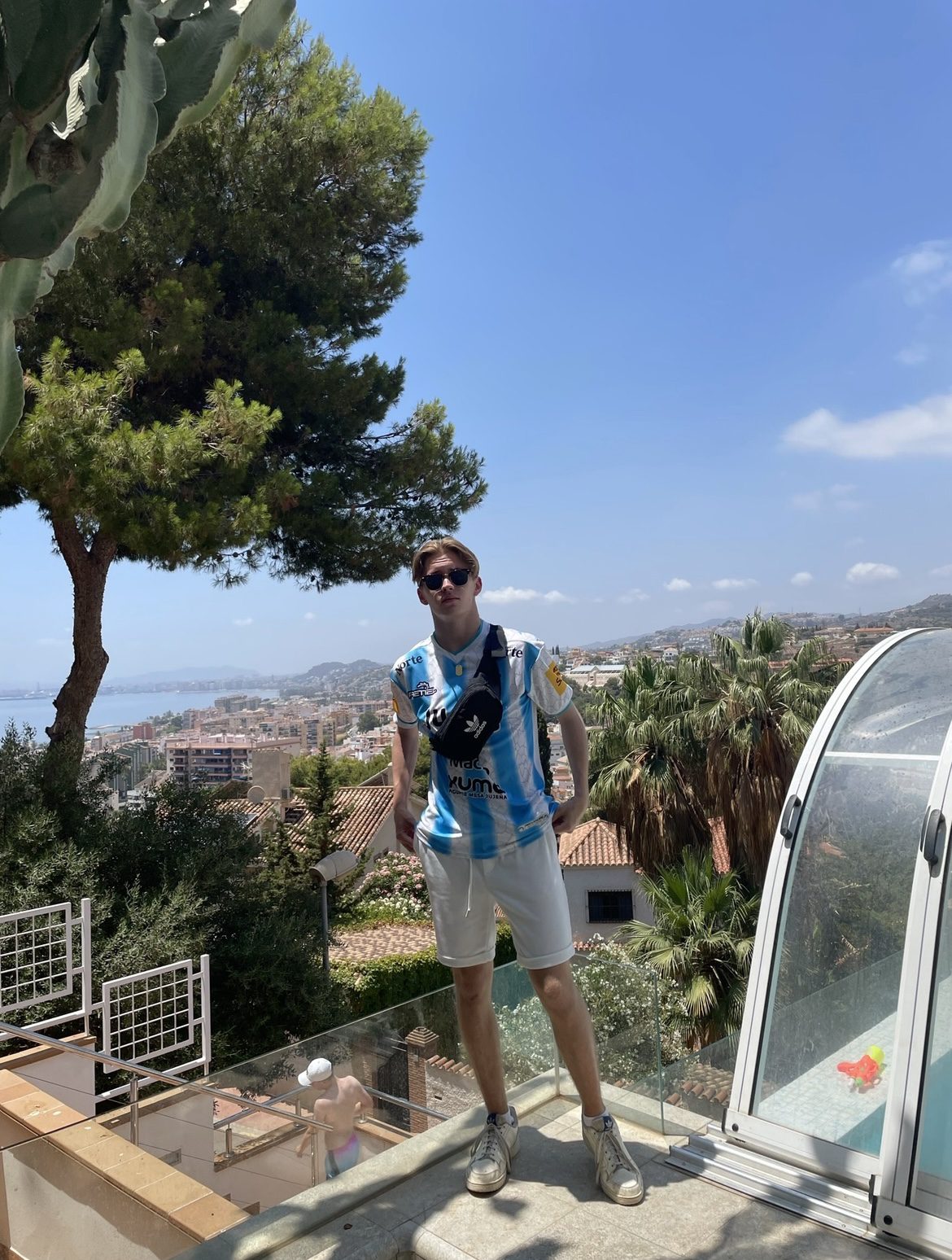 Alex Mitchell is a contributor to Attacking Football.