Declan Rice has been an important part of West Ham's midfield and entire squad for the past few seasons. The defensive midfielder recently enjoyed a successful European campaign as the Hammers' lifted the Conference League.
However, his heroics from not only this season but from seasons past had him in the sights of many Premier League sides.
After a £105 million bid from Arsenal, Rice has now moved to North London, but how does David Moyes replace his No.41? And can he?
KALVIN PHILLIPS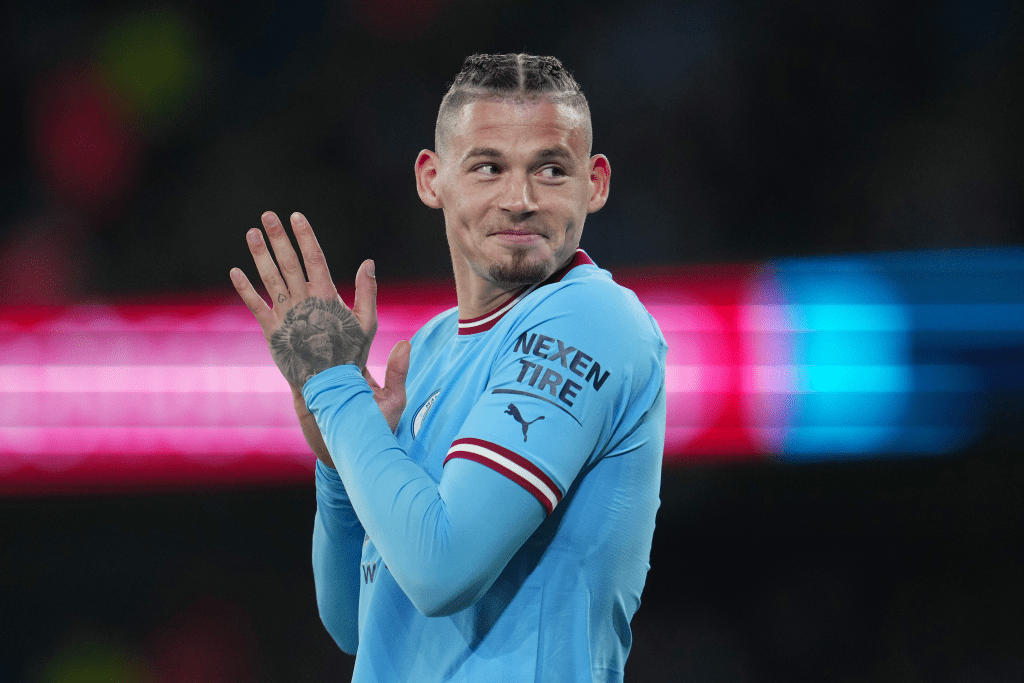 An academy graduate at Leeds United, Kalvin Phillips made his name in the 2020-2021 season. An injury-struck season followed, seeing the midfielder start just 8 games for the Yorkshire club. Despite this, he was rewarded with a £150,000 contract at Manchester City, in a £50 million move.
Injuries have once again ridden Phillips, but he still got on the plane to the 2022 Qatar World Cup, where he featured twice for England. Kalvin Phillips has been linked with a move away due to the lack of game time he has seen. Newcastle United and West Ham have both been mentioned as possible suitors, with Phillips being a good replacement for Declan Rice.
He might not be the ideal replacement, with a poor injury record, but Kalvin Phillips' talent will shine through when he is fit to play. As seen when he partnered with Declan Rice, he can do well defensively as well as getting forward.
He has played 21 times for Manchester City, with Rodri being ahead of him in the pecking order in the form of his life. Phillips hardly managed a full 90 minutes last season, so it may be hard to justify a transfer with such a fee. With Manchester City paying £50 million, they may want to cut their losses and sell whilst they can, with West Ham and Newcastle not favoring a transfer fee that high.
In the 2021/22 season, Rice played over double the minutes Phillips did, but Phillips still has some respectable stats. Defensively, he is even better than Declan Rice to some extent. Phillips has more tackles per 90 than Rice and sits within the top 10 percent over Europe. Something that Declan Rice is known for is his interceptions and progression from that. Rice's 1.78 interceptions are challenged by 1.35 from Phillips. Rice's progressive passes and passes into the final third sit at 7.25 per 90, within the top 8 percent. Phillips sits below in the top 33 and 31 percent but can still work on something like this to help improve his game.
Ultimately, a fully fit Kalvin Phillips, who has gotten game time under his belt, would be a good replacement for Declan Rice and work well in the Hammers team.
AMADOU ONANA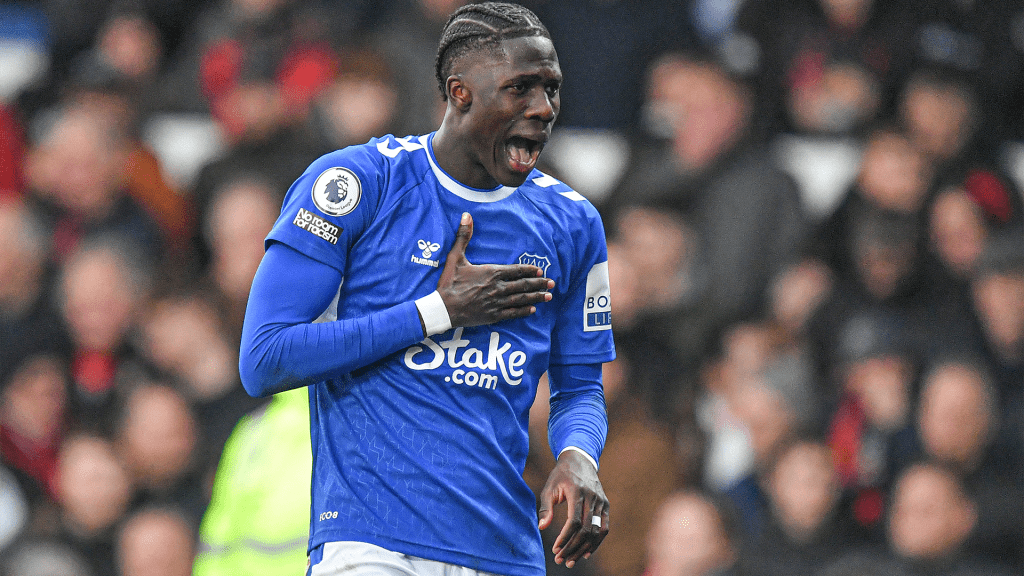 Someone who got away from West Ham last season was Amadou Onana. On August 4th, 2022, it was reported a fee of £33.5 million was agreed between West Ham and LOSC Lille. However, it was personal terms that thwarted the deal, with West Ham failing to agree on anything with the player. Therefore, Frank Lampard, Everton's manager at the time, swooped in and sold the show to Amadou on Merseyside, where he plays now. With Everton in the thick of the relegation battle, could he arrive at the London Stadium from a Championship Everton?
For Lille, he was primarily utilised as a defensive midfielder, someone who was able to protect the backline whilst also having the ability to pick the ball up and be handy when going forward. This is very similar to Declan Rice. But, sitting at 6'3, Onana is a player fairly similar to Declan Rice's midfield partner, Tomas Soucek. Onana is someone who is not that similar to Rice, taking a more backfoot approach and defensive approach compared to Rice. If you were to compare their progressive stats, Onana is in the bottom 3 percent for progressive passes and the bottom 16 for passes into final thirds. Looking at that, Rice is no match for Onana, but then it comes to the defensive stats.
Onana is a determined player, losing just 0.48 tackles per game which sits him in the top 2 percent for the Premier League. Being as tall as he is, he wins 2.04 aeriel duels per 90, which once again has him high up in the top 10. As a player, he is not directly comparable to Declan Rice but is an outstanding player. With the correct system and game time, Amadou Onana could shape himself into a great player with West Ham. However, with Tomas Soucek also being comparable to Onana, it may be an issue with two 6'3 midfielders alongside one another. Rice's qualities will never be matched, and Onana more than likely will not be able to fill his boots, but if West Ham turned over their whole midfield, he could be a superb anchor man for the Hammers.
Overall, Onana would be a great signing for the Hammers, but he is not a direct Rice replacement, as they are two alternative players.
DENIS ZAKARIA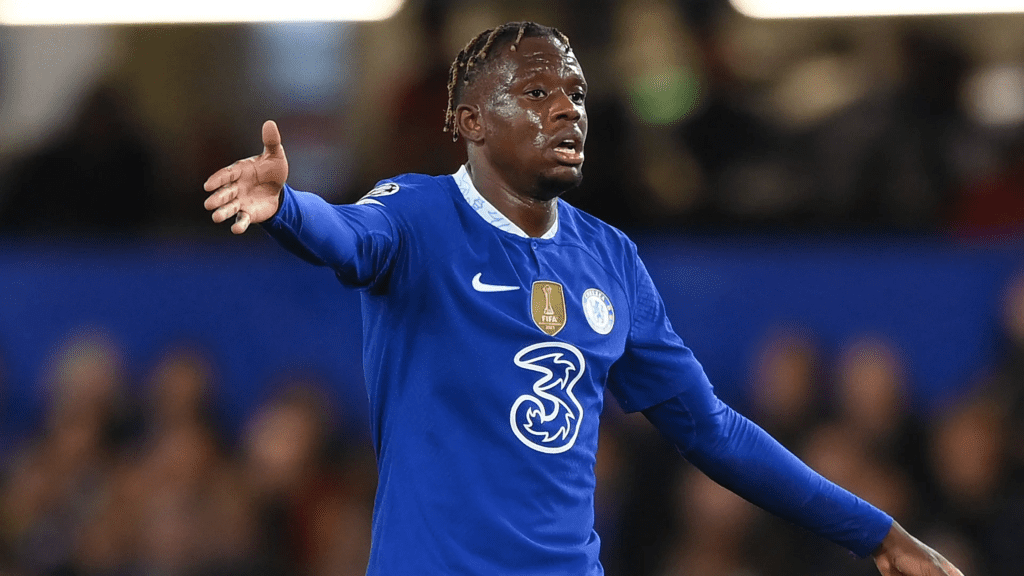 On loan at Chelsea last season, Denis Zakaria has been heavily linked with a move back to London, but the East side. Having been a Graham Potter signing, Zakaria failed to get much game time after Potter had left, amassing just 11 appearances all season. In those games, he did manage to score a goal against Dinamo Zagreb in the Champions League. He is not shy of the goal, having scored 31 other goals in just under 300 career appearances.
Advertised as a defensive midfielder, like Rice, Zakaria can venture forward and get himself involved in the play. However, playing alongside Tomas Soucek, Denis may be the perfect anchor man to hold it down and keep the defensive work tidy. With a career developing at Juventus unlikely, West Ham may be the perfect place for Zakaria to kick the ground running once again.
With a lack of game time last season, it is hard to see why West Ham may look to bring him in. However, Denis flourished in Borussia Monchengladbach's sides for plenty of seasons as he battled the top sides. One side they would have gone toe to toe with was Bayer Leverkusen, whose former technical director, Tim Steidten, has recently joined the Hammers in that capacity. Tim will know the qualities that Zakaria possesses and will be a huge influence on whether he is the right fit. A tall, stocky build, Zakaria can easily battle any player for the ball and, much like Rice, hold his own whilst driving forward. He would almost fit like a glove as he replaces Rice. He will have bug boots to fill but can easily grow into twice the player he is now.
A lack of game time in West London may see them regret it, as Denis Zakaria can easily prove them wrong for David Moyes' West Ham side.
ROMEO LAVIA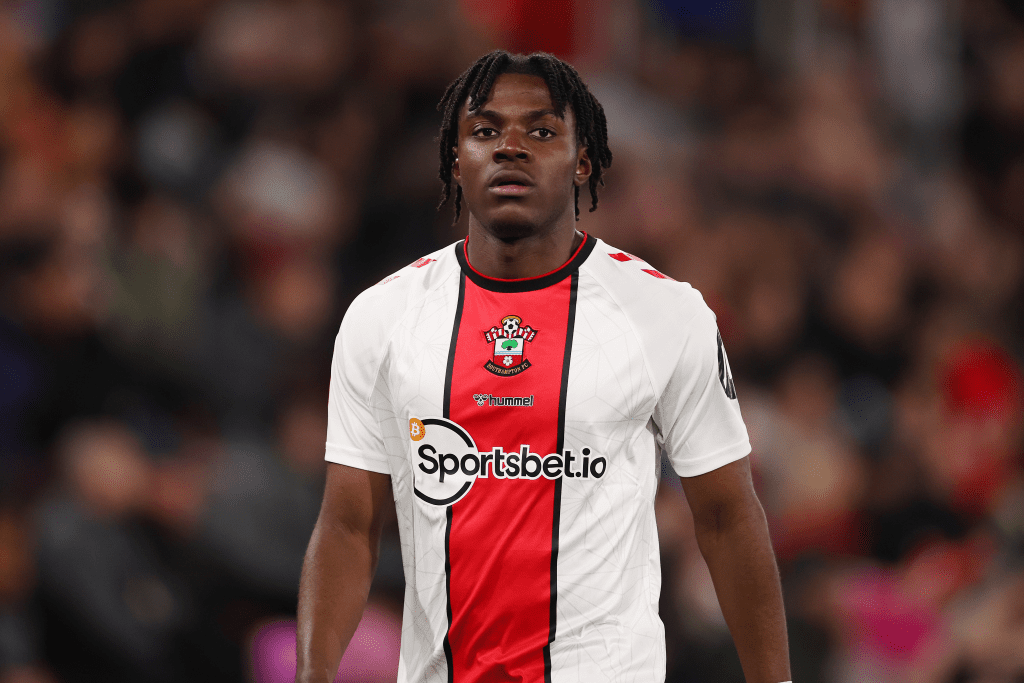 A product of Anderlecht's academy, Romeo Lavia was picked up by Manchester City whilst Rob Newman was head of recruitment. Newman is currently the head of recruitment at West Ham, so could he play a part in this deal? Rob Newman aside, Lavia departed the Premier League Champions in the summer for just £10.5 million. Southampton struck gold with a cut price for the Belgian, Manchester City obviously recognises his talent as they have an active buyback clause of £40 million.
After some standout performances in August, it was reported that Todd Boehly and his Chelsea side attempted to splash the cash on Lavia, bidding £50 million. However, nothing came from this, with the player and the Saints rejecting the move. Liverpool seems to currently be leading the race after Southampton's relegation.
Romeo is a developing player, shining in a lackluster Southampton side. Much like Amadou Onana, he may become available in the summer for a cut price, with the Saints languishing in the relegation zone. Therefore, West Ham may be able to pick him up on the cheap side, to replace Rice. He does play as a defensive midfielder for Southampton, meaning he could slot into West Ham's midfield.
He is more of a defensive-minded player, not being too dangerous when going forward. Defensively, he makes 2.36 tackles per 90, which does not see him sit amazingly high, but he is still above average. The majority of his tackles come in the defensive third, with him sitting in the top 15 percent for tackles in the defensive third. This shows that his game is more of a stay-back and defend kind rather than what we have seen Declan Rice grow into, where he is constantly up and down the pitch.
With the likes of James Ward-Prowse and Carlos Alcaraz flourishing alongside him, Romeo does not have to do the attacking work but more so the dirty work. He makes 1.36 interceptions per game which, compared to the likes of Alcaraz's 0.16, sees him sit in the top 25 percent. Blocks sit him in the top 11 percent, but if we break it down, it's 0.47 shots and 1.26 passes blocked per 90. He makes more blocks than Rice but is not as productive as him, with Rice being hugely progressive once he wins back possession of the ball.
Overall, Lavia is a superb midfielder who needs the right mentoring and management to see him grow. With the relegation of the Saints, is West Ham the place for him to truly see his potential?
SCOTT MCTOMINAY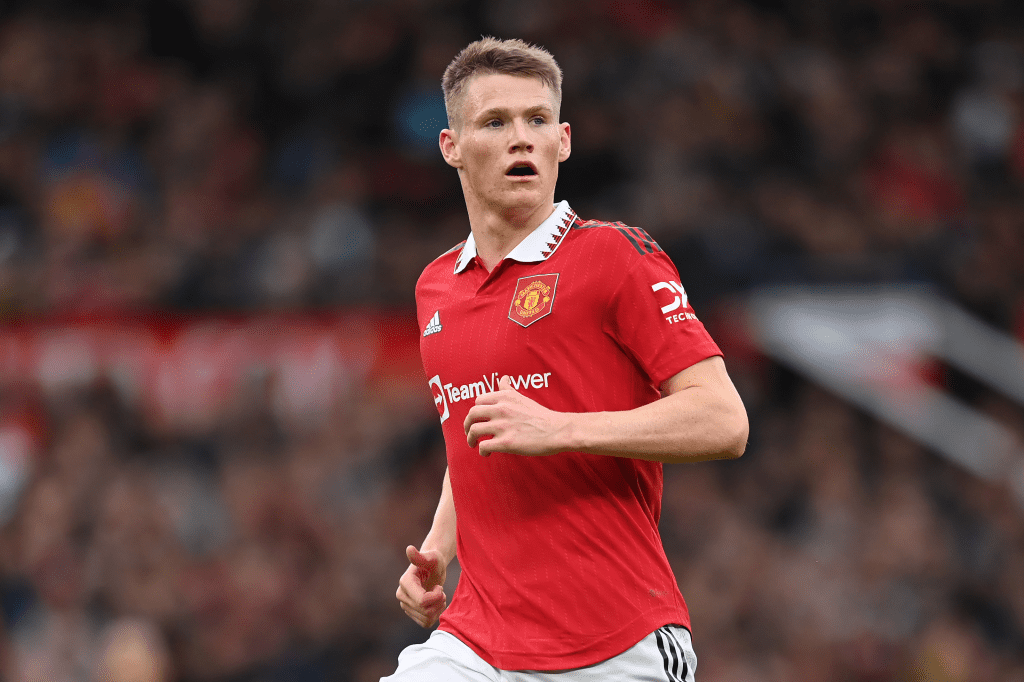 A one-club man so far, Scott Mctominay has over 150 first-team appearances for the Red Devils. Joining the club's youth academy at age 5, he used to apply his trade as a center forward. Warren Joyce, who was managing the youngsters alongside Ole Gunnar Solskjær, turned Mctominay into a midfielder, so he could utilise his aerial height and ability.
His time has mainly been positive, with him picking up important goals from midfield. Most notably, in the 2019/2020 season, he smashed home into an empty net from 40 yards against United's rivals Manchester City. As well as that, he is a regular in the Scottish national team, being one of the few household names. With Manchester United looking to have a clear-out in the summer, would Mctominay be a player who is shown the door?
Mctominay is a player who is similar to Rice for different reasons. Firstly, he is very much a workhorse and, like Rice, has the ability to go up and down throughout a game. Offensively, he has good stats. For example, Scott has 47.6 percent of his shots on target, which puts him in the top 4 percent despite being a midfielder. His stats are more impressive when thinking about his role. These are things like o.56 shots on target per game, creating 0.14 expected goals per 90. Looking at his defensive side, Mctominay likes to defend from the front and push forward. He makes 2.31 tackles per 90, with 0.47 coming in the final third. This puts him in the top 8 percent and shows he is a real relentless presser. This is something that Declan Rice may want to add to his game.
Having the ability to dictate and perform well in many other ways, Rice normally allows Soucek to do the pressing, so, Mctominay would have to either sit back or adapt to changing with Soucek. Highlighting what was previously said about his height, Mctominay wins 2.68 aerial duels per game, which is 62.2 percent. West Ham would be able to use his height defensively and offensively as they do with Soucek,
A man who gives everything for football, frequently being known for not stopping until the final whistle. He would be a perfect fit at West Ham and go down well with the fans who love players that give everything for the club. Does West Ham bring the Scotsman in to replace the Englishman?
Who do you think should replace Rice?