The bugle for the 2023/24 FPL season has already been blown with the series of price reveals.
It only indicates that the official launch of the game is not too far away now. It is exactly this time of the year when FPL managers come out of their holiday stupor and look forward to the start of the season. FPL is a dynamic game and there is more than one way of playing it. But, there are some basic pillars that when kept in mind help to have a successful season more often than not. In this article, I talk about some of the pillars which may help you achieve your desired overall rank this season in FPL.
If you are looking to finish in the top 1% of teams, you have found the perfect article to do so!
1. Pick a template team
As boring as it may sound, picking a team that is a template is the way to go. There is a reason why FPL is called a marathon and not a sprint. The beginning of the season is always an unknown territory with no sample size to base your decision-making on. It might be naïve to pick a squad full of differentials and fall behind the pack very early in the season. As they say, you can't win FPL in game week 1 but you can certainly lose it.
For example, if Haaland is owned by 80% of managers and you go without him, you risk falling behind early doors.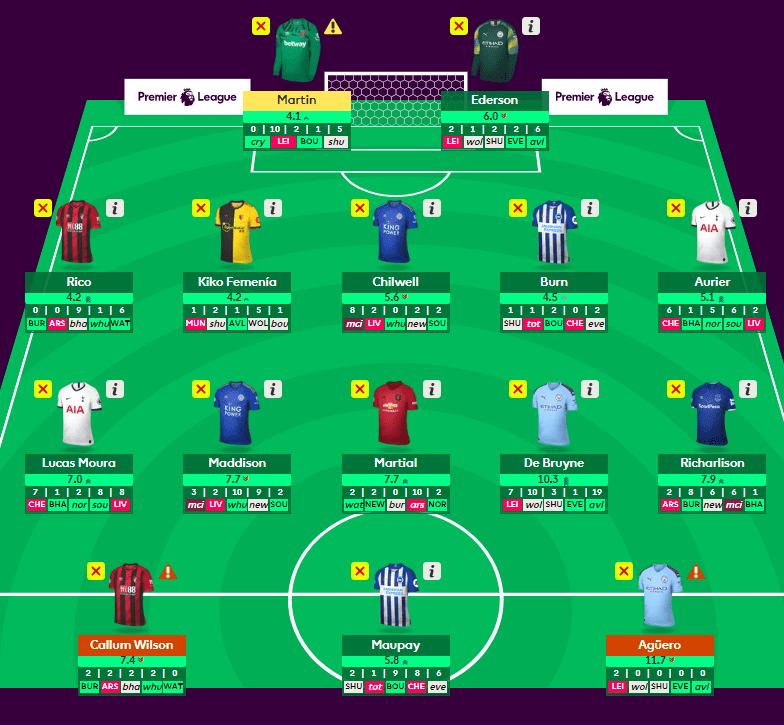 2. Trust the Process
Whether you are a manager who makes FPL decisions based on underlying numbers like xGI, zonal weakness, topping it up with eye tests, or you implement your decision based on the EV of predictive models, you must trust the process. The points will come sooner rather than later. Knee jerking only creates problems in the future game weeks.
3. Information is precious
Many FPL managers commit the fundamental mistake of letting price changes dictate their FPL decisions. A higher team value doesn't always culminate in a higher overall rank. The greatest FPL manager of all time Fabio Borges rarely makes a transfer before all the press conferences. Information leading to a sound decision is much better than gaining £ 0.1-0.2 million team value. Patience is the key.
4. Captaincy is King
Erling Haaland may have broken the game by being the perma-captain in the 2022/23 FPL season, yet captaincy remains one of the fundamental aspects distinguishing a mediocre season from a good season. When choosing the right captain, there are a lot of aspects I take into consideration.
Always captaining a premium player, a penalty taker, preference for a home fixture, a good FDR, zonal advantages, EV (Expected Value) are some of the aspects that propelled me to 4th in the world at one point in terms of captaincy points in the 2021/22 FPL season (alright enough bragging!).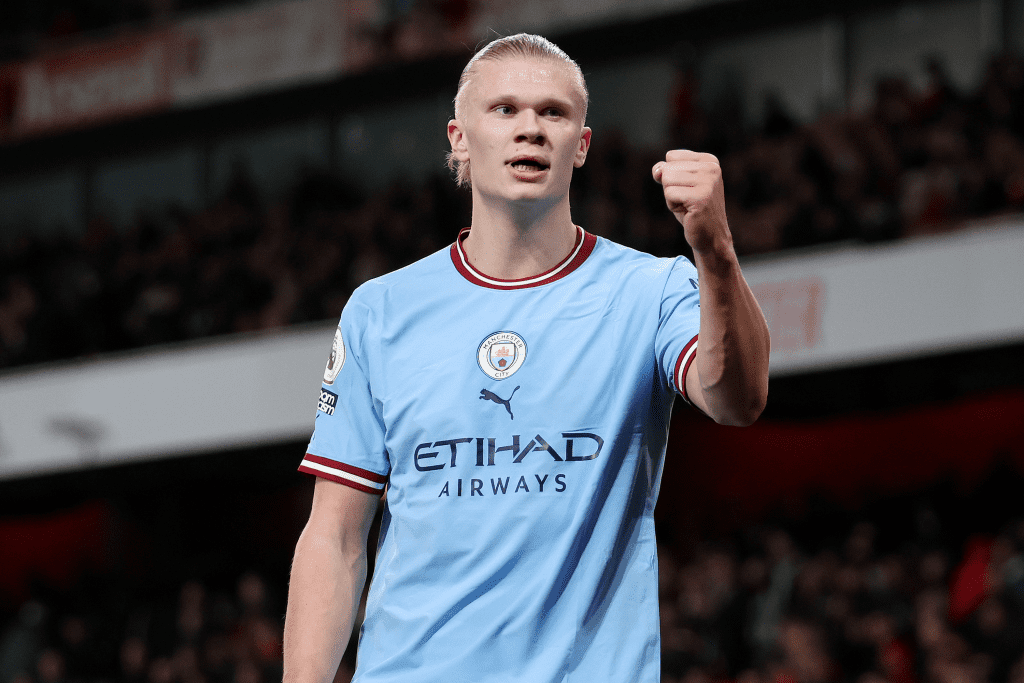 5. Taking hits isn't always a hit strategy
Taking a -4 hit to bring in a player doesn't always pay off. Backing a player bought for a hit to outscore the player sold, by four or more points consistently is not sustainable. The legends of the game rarely take a hit unless there is a double game week or they want to bring in a player who they want to captain.
6. Form vs Fixtures?
One of the most popular questions asked in the FPL world is whether one should buy a player based on their form or a run of favourable fixtures. I am firm in the opinion that form is driven by a favourable run of fixtures. For premium assets, fixtures aren't always an issue as they can score against any opposition. For mid-priced assets, I tend to look at a block of four to five green fixtures in the FDR.

See above Ben Crellin's Fixtures Calendar.
7. A flexible chip strategy to flex your overall rank
The chip strategy is like the Excalibur sword which determines where we finish the season at. To use it like King Arthur, we need to nail the chip strategy correctly. It would be immature on someone's part if he or she has a pre-determined chip strategy in this dynamic game which is ever-evolving and equally naïve to be easily influenced to adopt a certain chip strategy (which may be popular on social media) just because a popular content creator is using it. Gauging your team and understanding the right time to use your chips is the way to go. World number 1 from the 2022/23 season used his second wildcard in GW34 when the popular notion was to use it in GW26.
8. Unearthing the midfield gem.
The price reveals so far indicate that a one-premium team structure is a logical way to go forward. Assuming that premium is Erling Haaland, we have a plethora of options in the £ 8.0-9.0 million price bracket in midfield. Choosing the right combination of midfielders from Arsenal, Manchester City, Manchester United, Spurs, and Liverpool, will be crucial. An extra point for a goal and a clean sheet makes the midfielder the most precious gem the game offers.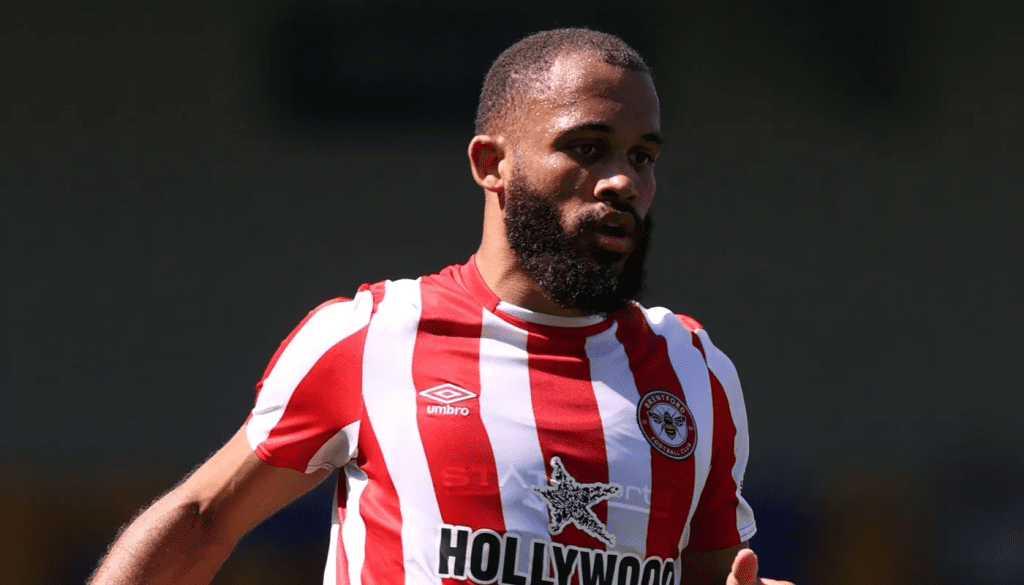 In Summary
Unless you end up on the wrong side of the variance for offending the FPL Gods, these eight pillars should be strong enough to shoulder your successful season. As we go deeper into the season, things will start appearing to be clear. Though a great overall rank at the end of the season is what we play for, you will soon realize the real fun lies in the journey itself.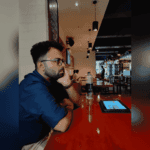 An obsessive planner who is always engrossed in data.
Addicted to FPL.
Specialise in captaincy picks.