Russell Martin has officially joined Southampton on a 3-year contract.
The new Southampton manager now faces the challenging task of implementing his own style within a tight timeframe. He will need to make difficult decisions by selling players who don't fit his preferred style and bringing in new signings that align with his vision.
This demanding process must be completed within a little over a month. Additionally, he will collaborate with Jason Willcox, the newly appointed Director of Football who arrives from Manchester City. Willcox, having previously served as their academy director for five years, will now have a more senior role at Southampton, taking over from the departing Matt Crocker. Together, Martin and Willcox will have a significant influence on the recruitment strategy at the club.
In addition, Russell Martin will collaborate with the new Head of Recruitment, Darren Mowbray, who recently joined from Aberdeen. Mowbray, known for his involvement in the success of the 36-goal partnership between Bojan Miovski and "Duk" Lopes, brings valuable expertise to the role.
He has been appointed to replace Joe Shields, who departed for Chelsea during the middle of the 2022/2023 season. This cohesive team will work together, utilizing Martin's ideas and playing style, to identify and acquire players who are well-suited to the possession-oriented football approach the club aims to implement.
The System
Russell Martin will almost certainly line up in somewhat of a 3-4-3 formation. At Swansea in his first season, this is what he predominantly used, the change to a 4-1-4-1 in the second season was due to the lack of personnel to play his way. Martin improvised using Joel Latibeaudiere as an inverted player allowing the opposite wing-back in Ryan Manning to attack with freedom hence his increased goal contributions shown here using FBREF.
The system that Russell Martin uses requires patience to build, and it's not just passing for the sake of passing. When in possession, it converts to something of a 3-2-2-3, as shown below. This works by using the wing-backs as extra attackers. In the image, they sit alongside the attacker creating the three in the attack. The defence does not change, which makes the style easier to implement as it just sits as a back three pretty much the whole time. The two central players behind the attacking three are the two number 10s, and they operate centrally and often start quite deep. They then make runs in the half spaces and in between the opposition's defences and leaving them split.
Midfield
The two central players below the 10's are two eights/sixes, and they sit deep as the players who link up the play in build-up, sometimes the two midfielders are a six and a four leaving the build-up to a 3-1-1-2-3 similar to how Martin discussed his 4-0 derby day win over Cardiff in a video with The Coaches' Voice. Both of these midfielders are players that heavily influence build-up, they are consistent and precise on the ball, and they are also flexible in their range of passing. These two do not shy away from any defensive work either. One midfielder that Russell Martin uses is currently the Swansea midfielder and captain Matt Grimes.
As shown above, Grimes is an excellent player with the football at his feet and can pass with great range and success. The progressive passes highlight that they aren't just sideways and backward. They use his qualities to help build up and keep the ball. Swansea's possession stats this season are the second-highest in the championship meaning Martin at Southampton will want to keep the ball and dominate just as he has in South Wales. Grimes would be an excellent addition to Southampton, as he knows the style and can adopt the ideas Russell Martin wants into the team fairly quickly while also helping teammates to do the same. He is also a natural leader and would bring a breadth of knowledge of Martin's system.
As Martin suggested, he likes to play football similar to the teams he watches, and his system is much like Pep Guardiola's.
The Transfer Window
Next season Southampton will need recruitment in the following areas: Left back, Centre back, Defensive midfield, and Central midfield.
The reason for not including an attacking midfielder in this list is although, in that position, the Saints are slim on players, they have wingers that could convert and play within the half-spaces. The likes of Samuel Edozie and Kamaldeen Sulemana come to mind. These two could do an excellent job in the Russell Martin 10 role.
The centre-half position should be Martin's priority. Southampton will likely need two central defenders who are good with the ball at their feet, can pick out a pass, and obviously provide a quality defensive line.
The Defence
Jorge Cuenca
Cuenca is a Madrid-born 23-year-old left footed and sided centre-back. He is 6ft 1in. He currently plays for Spanish side Villareal who finished 5th with 64 points and 7 points away from 4th placed Real Sociedad. Cuenca made 18 appearances in all comps, 10 in the league with 5 starts, and then 8 games and 8 starts in the UEFA Conference league. Jorge is a former La Masia player before Villareal signed him in 2020, then sent him on loan to Almeria and Getafe in the following two seasons, where he made 35 and 32 appearances, respectively.
On the Ball
Using Fbref again, we can see how well he has performed statistically on the ball and off it. He is calm and composed whilst also being very accurate and mature at a young age. Cuenca can play the line-breaking passes but also carry the ball and drive with it to help his side up the pitch. If Russell Martin decides to explore the center-back market during the summer, Jorge Cuenca could emerge as a highly viable choice. This move seems probable considering the imminent departure of Mohamed Salisu, as the club currently lacks a left-footed center-back. The Villarreal defender's skill set and attributes make him a strong contender for this role.
The Spaniard should be available for a sum between €5.00m-€8.00m (according to Transfermarkt), he has 3 years left on his current deal, however trying to convince him is a possible issue, but the possibility of getting regular game time and a potential future in the Premier League could sway him. Additionally, if the Saints can offer a tempting financial package, this transfer is not out of the realm of possibility.
As shown by the heatmap above you can see he is heavily involved on the left-hand side of the defence. For Southampton, he would be best suited to the left-sided centre-back in the three-four-three.
Ronnie Edwards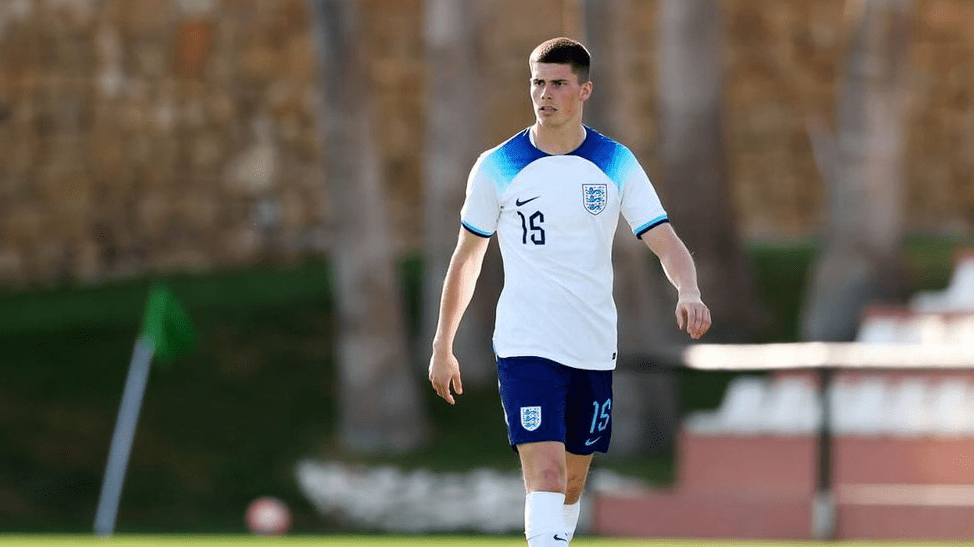 Edwards is a 20-year-old English centre-back currently playing his football at Peterborough United. He is around 5ft 10in and an England U20 international. With Peterborough, he finished 6th and had an incredible play-off battle with Sheffield Wednesday, where they narrowly missed out on a trip to Wembley due to penalties (whilst also throwing away a 4-0 lead). Edwards got 14 clean sheets in 40 games played, starting all 40. Ronnie started his career through the youth system of Barnet. He went on to make his debut in 2019 before moving to Peterborough at the start of the 20/21 season.
This season in League One may be his big year, attracting the attention of other clubs through his pure consistency and his defensive abilities. This season he has averaged 1.4 interceptions per 90 and 1.8 tackles per 90, along with a 75% dribble success rate. These stats show he is a capable defender at a very young age. He is also very good on the ball, being able to play diagonal switch-field passes to create space and startle opposition defenders.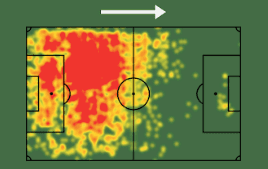 Best position?
The heatmap depicted above reveals his inclination to adopt an aggressive approach in his playstyle. It also highlights his proficiency in utilizing his weaker foot, given his predominantly right-footed nature. The concentration of heat on the left side indicates his frequent usage of his non-dominant foot. This suggests his versatility and ability to effectively operate on the left side of the field, compensating for his right-footed preference.
For Southampton, Ronnie would be best suited to be the centre of the back three due to his excellent capabilities with his passing range and his dribbling abilities. He can drive into spaces and cause issues with his passing to the opposition. He would cost Southampton anywhere between £7m-£11m, but they could also face the issue of having to battle larger clubs for his signature. However, similar to Cuenca, if the club offers him the guarantee of first-team football, he may be persuaded to move down to the South.
Ryan Manning
Manning is a left-footed, left-wing-back that has just left Swansea after his contract was not renewed in South Wales. With Swansea, he finished 10th, where they ranked 5th for goals scored but also 5th for goals conceded. Manning is 27 years old and stands at around 5ft 6in. He joined Swansea in 2020 after a successful time at Queens Park Rangers. He also spent his academy days at Galway United in the League of Ireland. Last season, he contributed to five goals and ten assists in the league for Russell Martin's side. Mainly operating in a wing-back position, towards the end, he became more of an inverted fullback, slotting into midfield due to Swansea's formation and system change, which saw them go 10 unbeaten at the end of the season.
The Man on the Wing
As shown above, the stats say it all, he has been excellent in the final third for Swansea, who have not had the best of seasons. He has been a very good option for the Welsh club, and as stated earlier, he does not always play as an out-and-out wing-back, he has often played that inverted role. For Southampton and Russell Martin, it could be a no-brainer as he is used to the system. Furthermore, he knows how the coach would want him to operate. His wages would not be extortionate. However, once again, Southampton may have to fend off interest from other clubs in the race for his signature.
The Midfield
Russell Martin is in search of a formidable midfield duo that can complement each other effectively, forging a remarkable partnership. Throughout his tenure, Martin has predominantly employed two different combinations in his midfield.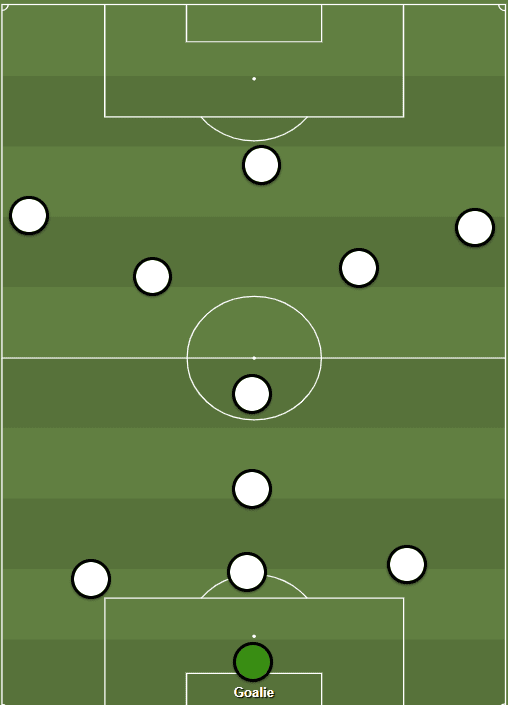 This is variation one and is similar to The Coaches' Voice video on his 4-0 derby day win over Cardiff. He set up with Flynn Downes as the four (just in front of the defence) and had Matt Grimes just ahead of him in the six/eight role. This setup ensured solid defensive cover from Flynn, who acted as a shield for the back four. Meanwhile, Grimes fulfilled the typical responsibilities of a defensive midfielder, diligently tracking his opponent and utilizing his exceptional passing abilities. It hurt Cardiff on the day by stopping their attacks while hurting them with their backs turned to face their own goal.
Flynn Downes
Flynn spent the 2021/22 season under Russell Martin at Swansea before joining West Ham United for a reported fee of £9m. Downes is a 5ft 7 defensive midfielder who Southampton has apparently sounded out to reinforce the midfield department.
The Englishman would be a tidy signing as he has worked with Martin previously and knows the system well. Southampton enquired about Flynn last summer before he made the switch to London over the South Coast. Martin reportedly has a great relationship with the player and would love a reunion at St Mary's to boost Southampton's promotion bid. "The transfer could also be used as a makeweight in a potential deal that sees James Ward-Prowse move to West Ham" Via (@ExWHUEmployee on Twitter)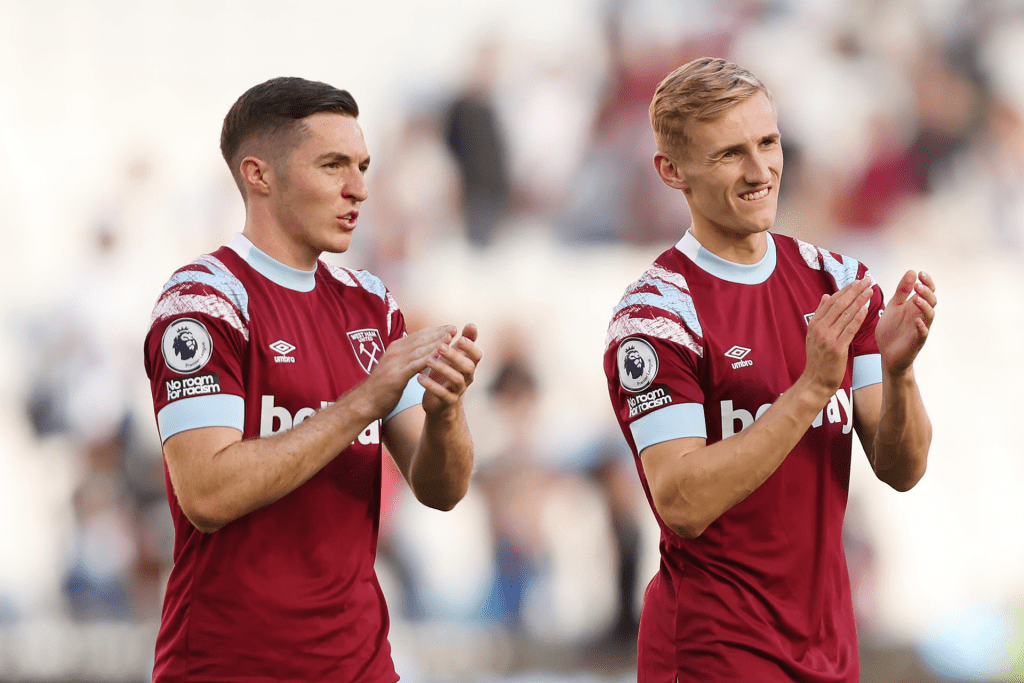 Limited Playing Time
Downes at West Ham has had very limited game time or chance to show off his abilities. He has played a total of 31 games, starting only 14 in all comps. Flynn will want a chance to prove his worth next season, and a link-up with Martin will be a perfect way to do so. Under Martin, he played the role of a four/six in a 3-4-3. He would either shield the defence or play alongside Matt Grimes in a two.
As evidenced by the heatmap from his tenure at Swansea during the 21/22 season, Flynn was frequently positioned alongside his midfield partner, Matt Grimes. Together, they functioned as two defensive midfielders, assuming the roles of dual sixes. However, as mentioned earlier, they would often adopt a 3-1-1-2-3 formation. Flynn assumes the role of the fourth player and Grimes operates as a combination of a six and an eight.
Matt Grimes
Matt Grimes, a 27-year-old left-footed central midfielder, stands at 5ft 8in. He served as the captain of Swansea City in the previous season. The midfielder has also been under the guidance of Steve Cooper, the current Nottingham Forest manager.
Grimes can be described as the midfield general, possessing exceptional passing abilities and a wide range of passing techniques. Moreover, he possesses a deep understanding of Russell Martin's tactical framework and exhibits the knowledge necessary to effectively execute within the system established by the manager.
As mentioned earlier, Grimes is an excellent quality in his passing range, and his addition to the side would be very valuable. However, there are some concerns. Both sides could be reluctant to go into negotiations together after the Russell Martin compensation feud. There is a chance that The Swans will charge higher fees if Southampton comes in for any of their players. Due to this, he could cost around £8m-£12m.
Richard Sanchez
Sanchez is a Paraguayan central midfielder who is 27 years old and stands at 5ft 6. He is currently playing football in Mexico for Club América. Richard often features in the right of a 4-3-3 or a midfield pairing in a 4-4-2. He loves a long-range strike and is very tidy on the ball with excellent passing ability (similar to Grimes)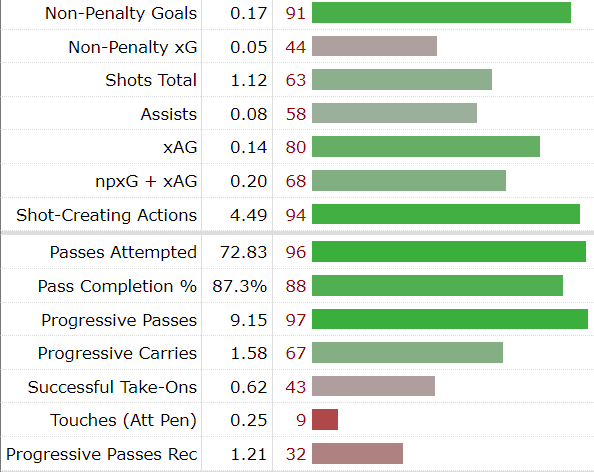 As shown above, using FBREF, you can see how well statistically he performs in the final 3rd. This makes him another viable option to Grimes should he cost above what Southampton is keen to pay. The Paraguayan would be a new style of player that St Mary's won't have seen.
A Breath of Fresh Air
Sanchez, similar to many South American footballers like Charly Alcaraz, is expected to bring a great deal of passion to the field. This passionate approach is deeply ingrained in the South American football culture, where players wholeheartedly embrace the love and support of the fans. Sanchez is anticipated to exhibit the same level of grit and determination, striving to please the supporters and earn their adoration. Playing with unwavering commitment, he will always prioritize the crest on his chest, giving his utmost effort in every match, truly embodying the spirit of South American football.
Sanchez would be new for Southampton, who are keen to start scouting out players in South America and try to take a similar route to how Brighton is going about their business. This would be trying to find the cheapest gems across the planet and selling them for very high fees. The Paraguayan would be an excellent suitor for Russell Martin's side. He should cost the club around £5m-£8m with that price and the quality footballer he is. This would be a very smart player to bring to Staplewood.
Carlos Borges
Borges is a 19-year-old Portuguese explosive forward who stands at 5ft 5. Carlos could play upfront or do a job in those half spaces using his electric speed and his quality finishing ability. The Manchester City youngster is wanted up by Southampton, who have recently enquired about his availability on loan.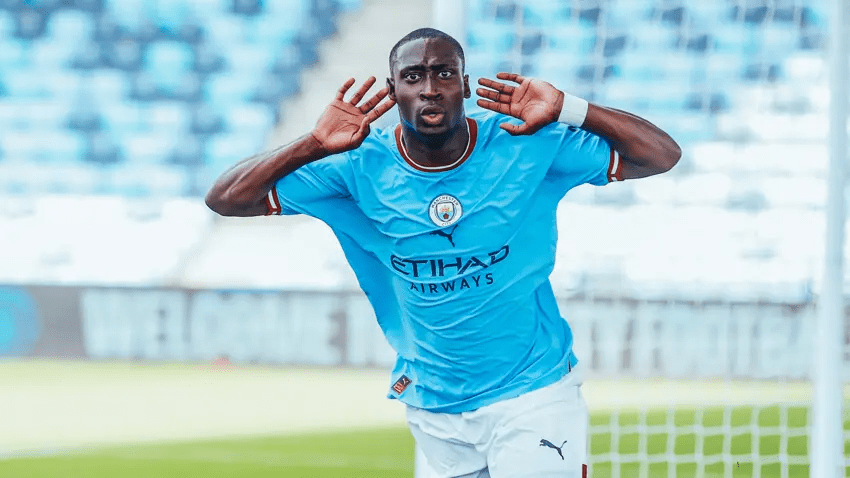 Borges has explosive speed, and he can beat anyone on the turn with or without the ball. He would be a dream for any team. However, Russell Martin loves to use pace in behind when using a striker. For example, when using Michael Obafemi at Swansea, he loved him because of his raw pace in behind to drag defenders, creating spaces for his No. 10s. For Martin, Borges would be the dream as he is the perfect profile of player that he would need leading the line, or even in for rotation due to his young age. Borges has 21 goals and 10 assists this season for the U-21s in 24 Premier League 2 appearances.
Carlos Borges can be the next star for any team he joins and will be a name that you should keep tabs on in the future.
The Line-up
Martin will likely start to use his conventional 3-4-3, which in possession switches to a 3-2-2-3 or a 3-1-1-2-3 depending on the profile of the player he has in the midfield.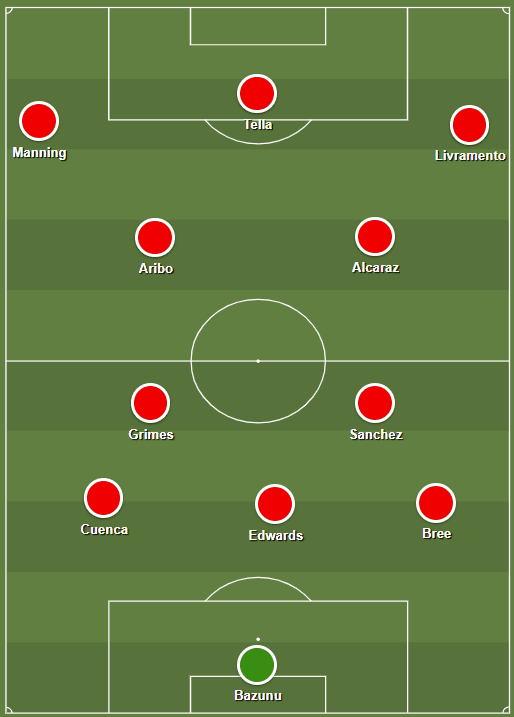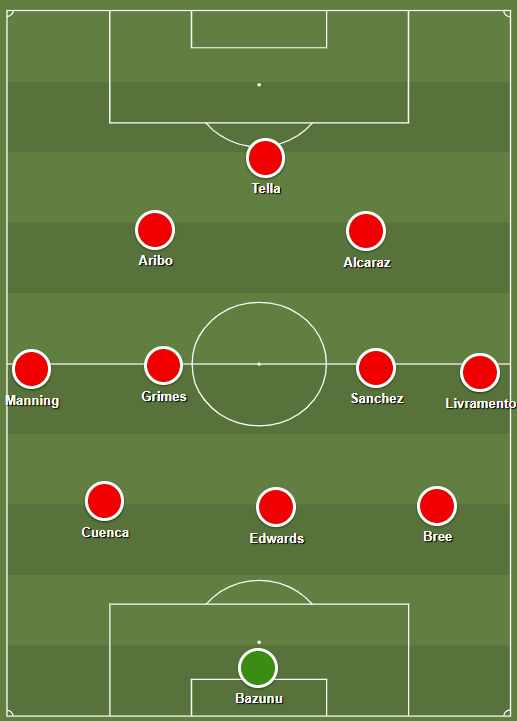 The Key Players Already at the Club
Gavin Bazunu
Bazunu will be an integral part of Russell Martin's system. It is key for Martin to have a goalkeeper that is competent with his feet, and Gavin is just that. Being the young age of 21, he will certainly improve. A year in the Championship will also increase his confidence.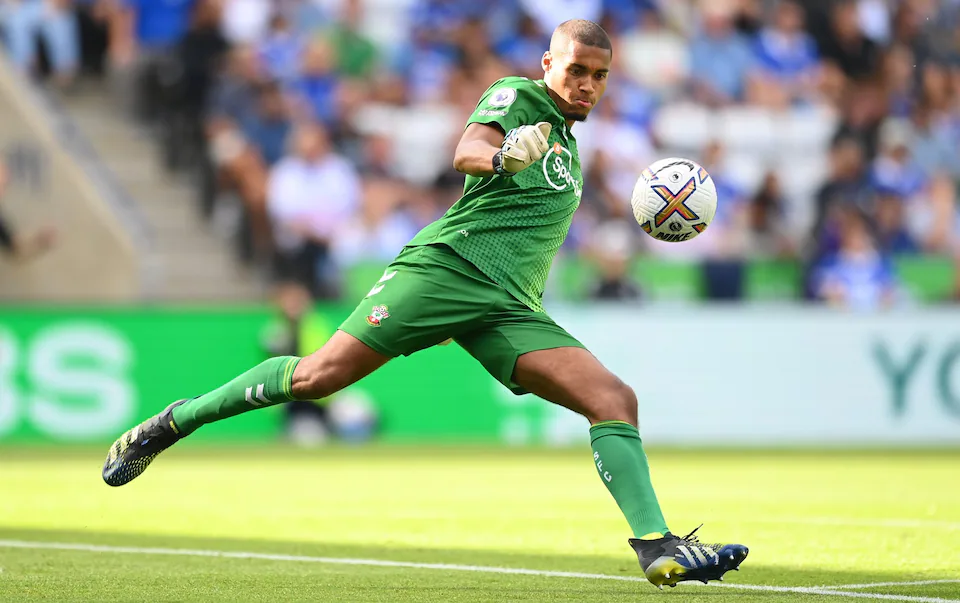 James Bree
Jorge Cuenca and Ronnie Edwards were discussed previously; however, James Bree was not. Bree is a 25-year-old right back or right centre back who was signed under Nathan Jones for only 750k. This is now seen as a shrewd bit of business by the club looking at their position. James at Luton played this role as well as fulfilling duties at right wig back under Jones. Bree's ball-playing abilities will yet again be crucial under Martin as he looks to have heavy amounts of the ball.
Valentino Livramento
The English youngster has buckets full of potential. He showed this to the world in the 2021/22 season when Southampton bought him off Chelsea for £5m. Tino had been tearing the league apart before his very unfortunate ACL injury ruled him out for 13 months. Since then, Tino has made two appearances in the league in the last two games of the season for Southampton. Luckily, he is reportedly willing to stay and repay the faith the club had in him whilst out injured.
Livramento has incredible speed on the ball and is an excellent dribbler who is very good at taking on his man. He is also capable defensively. If Southampton can keep hold of this young gem for next season, he will wreak havoc across the league, tearing up their left-hand sides.
Carlos (Charly) Alcaraz
Alcaraz scored four goals and got two assists since his arrival in January from Racing Club in Argentina for a reported £12m. He was Southampton's best player from January till the end of the season. He showed that bite and grit alongside the sense of knowing what it meant to play for Southampton. Charly would always give his all for the badge and the fans. He will be vital next season, and the hope is Southampton can keep hold of the player going into the Championship.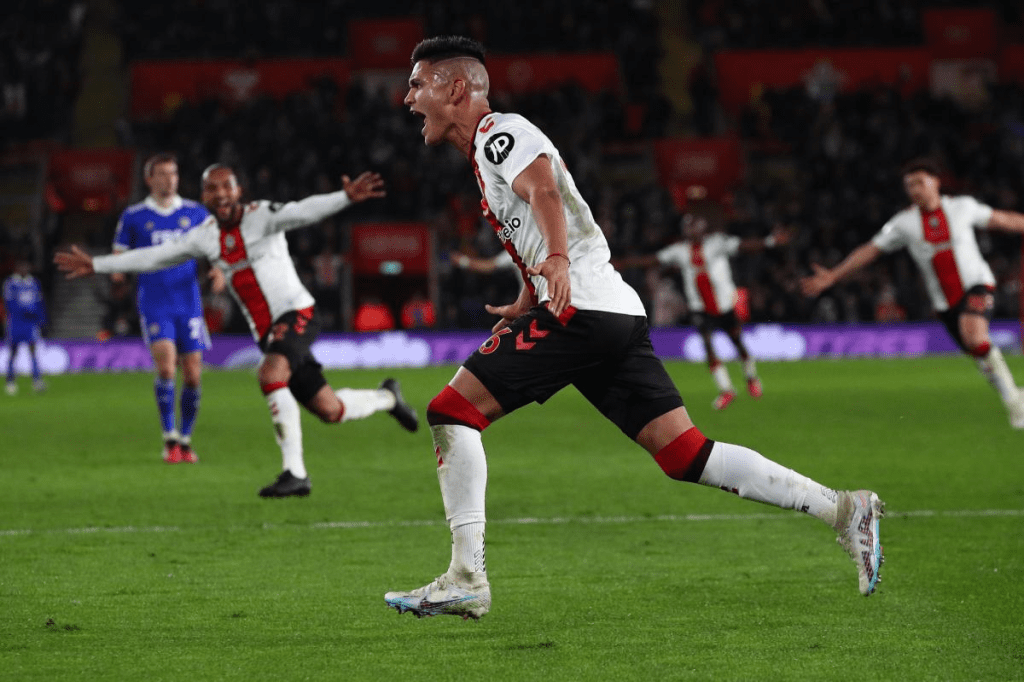 Joe Aribo
Aribo has been out of form for Southampton since his £6m move in the summer from Rangers. He had a promising pre-season and a very promising opening few months, creating chances that would have turned into assists had we acquired a goalscorer in the summer. However, since the appointment of Nathan Jones, Joe never got a look in, whether this was attitude issues within training or on the pitch, or he wasn't the man for the style of Ruben Selles or Nathan Jones.
However, under Russell Martin, he can blossom into the player he was expected to be. He has the potential to replicate his performance from his days at Rangers, employing his remarkable and smooth dribbling skills to retain possession and outmaneuver opposing defenses, resulting in both goals and assists. Russell Martin would be very happy with his two 10s being of this high quality leading into the championship season.
Nathan Tella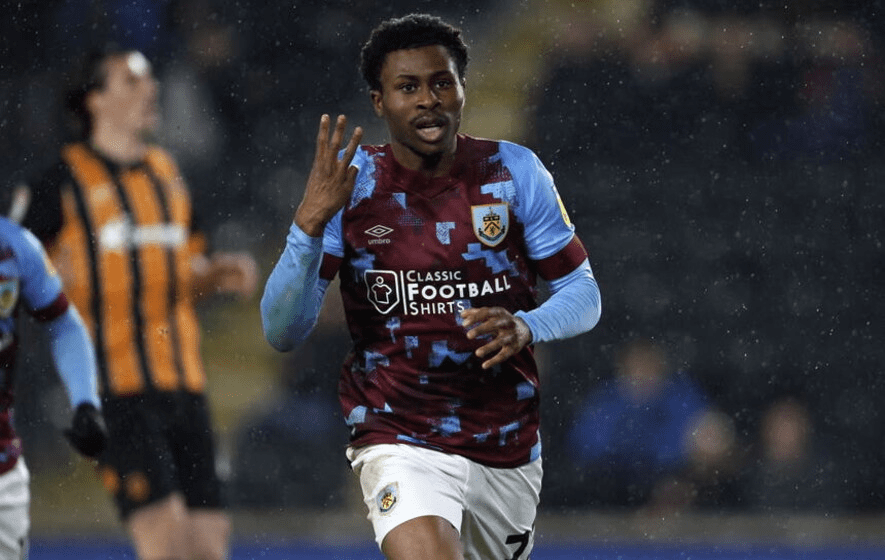 He played his football at Championship winners Burnley under Vincent Kompany, who used him mainly as their striker or a right-sided winger, where he scored 17 goals and got five assists in 31 starts. Tella was fantastic for Burnley last season, where he averaged 0.61 goals per 90. He is a fast-paced forward that would be excellent, already having that Championship experience and the ability to run in behind just as Martin wants his forwards to do. There is some speculation, however, that he may make the move to Burnley permanently, although Southampton is reportedly demanding upwards of £18m, and Burnley seems unwilling to match. Should Southampton keep Tella, they have a prolific goal-scorer on their roster for next season who will help propel them back into the Premier League.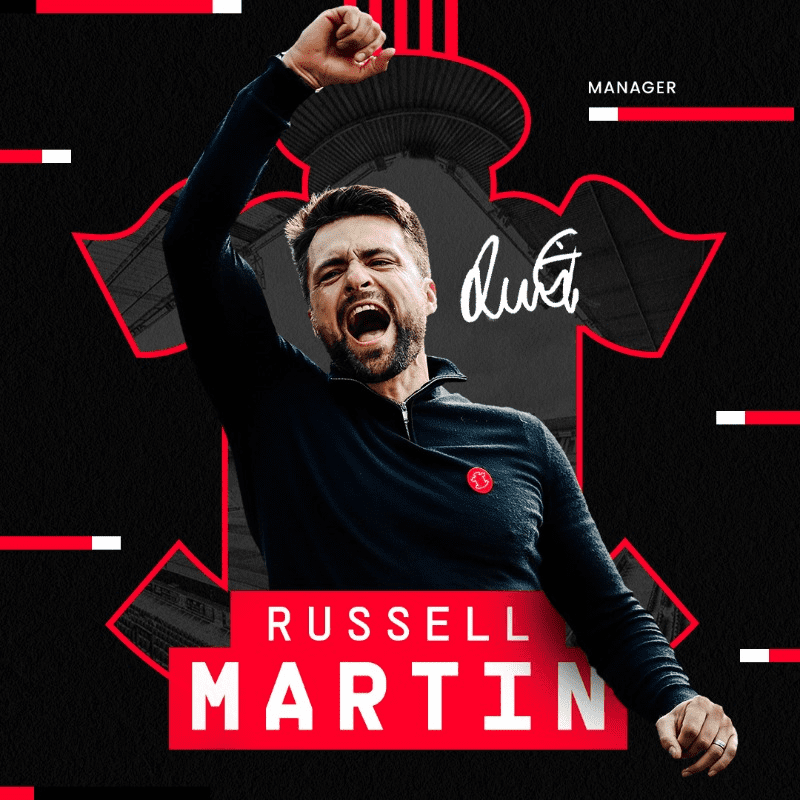 This coming season is the most important for Southampton in a very long time. They have to get recruitment spot on to have a chance of bouncing back up to the Premier League. In the upcoming season, the contribution of young academy players such as Dominic Ballard, Kamari Doyle, and Sam Amo-Ameyaw will be crucial. They will play pivotal roles by seamlessly transitioning in and out of the squad, receiving valuable game time that will aid in their development into skilled and versatile footballers.
Players like Kamaldeen Sulemana, Carlos Borges (if he signs), Sam Edozie, and Juan Larios will all play important roles. Russell Martin is ideally suited for this position, as he has the potential to reunite the fanbase with the club. His presence will generate a positive atmosphere both on and off the field, ultimately leading the team back to success in the upper echelons of English football.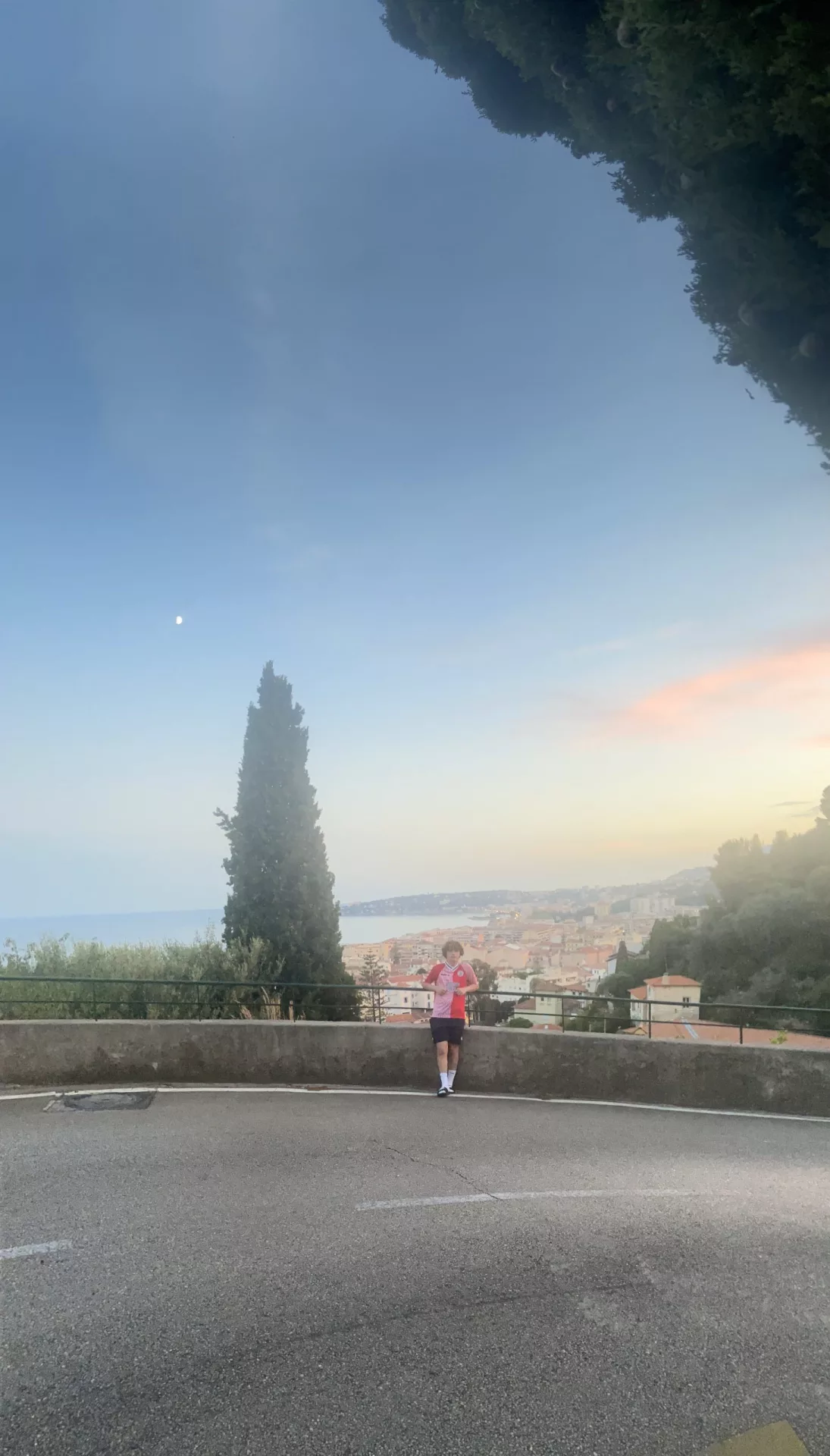 Hi im Alex, i am a writer for AttackingFootball i am also a  Southampton fan, love a bit of analysis, and i have an obsession with build up structures especially 3-2/2-3. Visit my twitter for more.