With Gameweek 38, the 2022/23 FPL season is about to come to an end. It has been an eventful season in many aspects: from servers going down around deadlines to having a World Cup between. FPL managers are looking for that one final pick that would propel them to their desired overall rank or trump a mini-league rival to glory.
In this article, I will be mentioning nine FPL differential options. Three defenders, three midfielders, and three forwards, all below 10% ownership. This will help you with that final push in the last gameweek of the Fantasy Premier League season.
DEFENDERS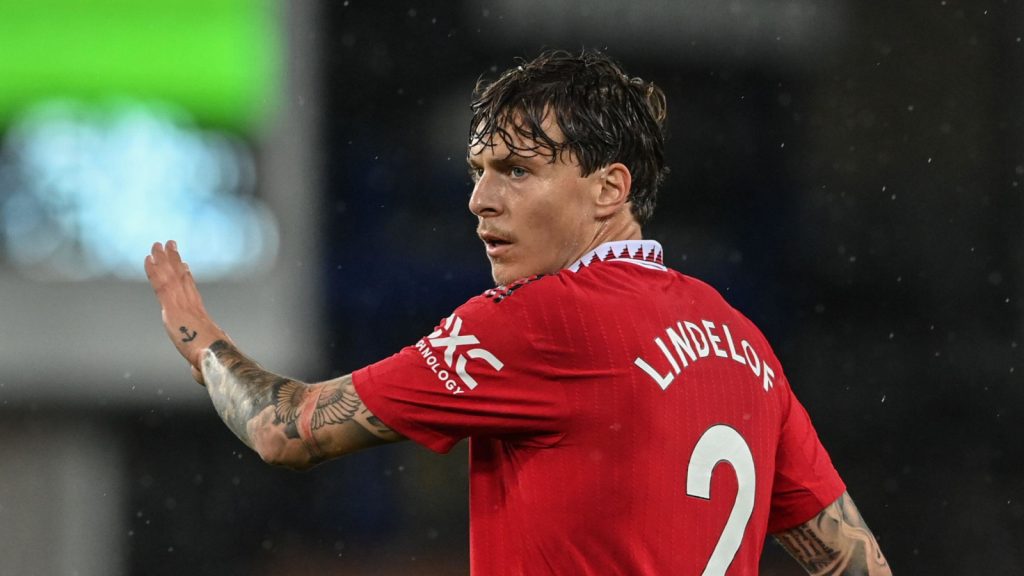 Yerry Mina (Everton, £ 4.3 million, 0.1% selected) vs Bournemouth (H)
After returning from injury, Mina has started three consecutive games in the Everton back line. Having secured safety from relegation, Bournemouth are a team on the beach. They have failed to score in their previous two games. The Cherries are defensively vulnerable from set pieces conceding 19 goals so far. The 6'5″ Colombian defender carries a significant goal threat and has racked up 0.82 xG against Wolves while scoring the equalizer and 0.40 xG against Man City. This is a bonus on top of his decent chance of keeping a clean sheet.
Victor Lindelöf (Manchester United, £ 4.1 million, 1.4% selected) vs Fulham (H)
Old Trafford has been a fortress for Manchester United this season. They have conceded eight goals this season at home, which is the best in the league. They are also second-best in terms of xGC at home. Lindelöf has started seven consecutive games for United and has been a pivotal figure in their defence. Fulham have had an incredible season, but their attacking underlying numbers away from home aren't that great. Fulham are 16th in terms of xG away from home, which should suit Man United's chances of another clean sheet at home.
Joel Ward (Crystal Palace, £ 4.4 million, 0.3% selected) vs Nottingham Forest (H)
The most attacking of all Palace defenders, Ward has generated an xGI of 0.98 and 0.35 in his previous two games. Ward usually finds himself higher up the Bonus Points System than his fellow defenders. He can be expected to grab a couple more bonus points when the Eagles keep a clean sheet. Forest have one away win in the Premier League this season. They are 19th in terms of xG away from home. They also concede the majority of their chances down Ward's side. All factors could culminate into a Joel Ward haul.
MIDFIELDERS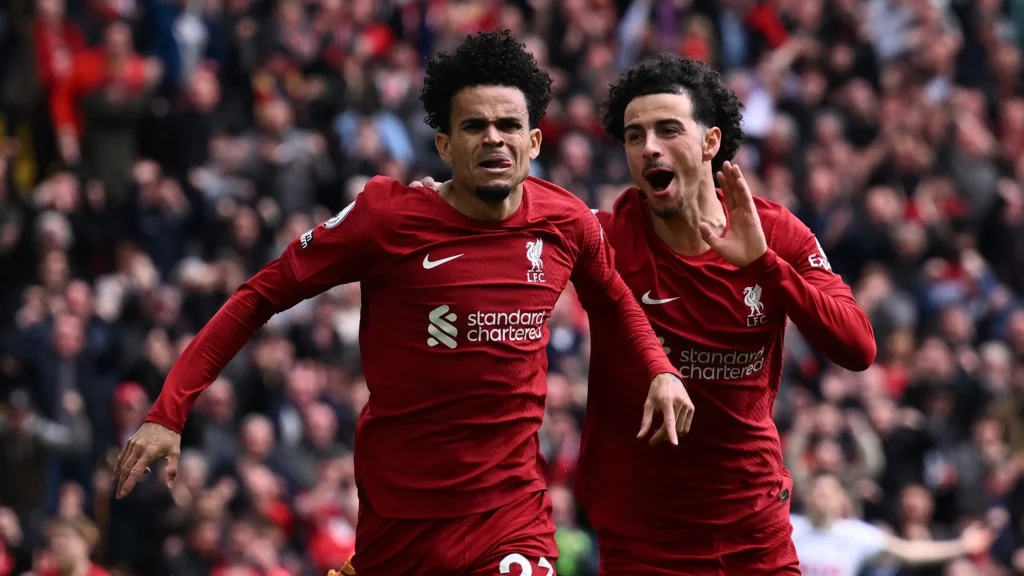 Luis Díaz (Liverpool, £ 7.8 million, 6.4% selected) vs Southampton (A)
After a long injury lay-off, Díaz is finally getting consistent minutes. He has started four of the last five games for Liverpool and will be looking to finish the season on a high. Already relegated Southampton will be playing for pride in front of their home fans. It is fair to assume that Southampton would be less pragmatic in their approach. Which, should bode well for Liverpool attackers. The Saints are suspect down the Colombian's side. Favourable zonal matchups are screaming for a Luis Díaz haul.
Leandro Trossard (Arsenal, £ 6.6 million, 7.3% selected) vs Wolves (H)
Arsenal would like to end the season on a positive note in front of their own fans after a disappointing final stretch. With Gabriel Martinelli out, Leandro Trossard should start in the left-wing position. Wolves concede a load of chances down either flank, and Trossard can take advantage of the frailties. Wolves are 13th in terms of xGC in away games this season. The Belgian looks likely to have a field day at the Emirates.
Ilkay Gündogan (Manchester City, £ 7.4 million, 8.3% selected) vs Brentford (A)
Ilkay Gündogan is possibly playing his last game in the Premier League in Man City colours. Gündogan has been incredible, with a marked turn in form since the world cup. In the previous three league games that he has started in, he has had an xGI of 0.63, 1.38, and 0.53 through his role of surging into the box late. He seems involved in every Man City attack. And it looks like he can notch up yet another double-digit haul against Brentford if his form continues. Brentford concedes most chances through the middle of the pitch, which bodes well for Gündogan's chances.
Other midfield options worth considering :
Eberechi Eze vs Nottingham Forest (H)
James Maddison vs West Ham (H)
Rodrigo Moreno vs Spurs (H)
FORWARDS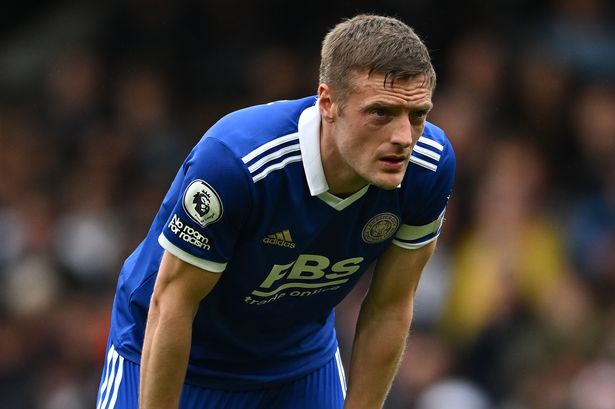 Jamie Vardy (Leicester City, £ 9.1 million, 2.0% selected) vs West Ham (H)
Even though he's at the end of his career, Vardy has always been an FPL legend. Under Dean Smith, he has made four consecutive starts now and looks poised for a fifth. Leicester are in the relegation zone and need a win to have any hopes of survival.
In Leicester's most recent game against Newcastle, they were underwhelming and insipid in attack. Vardy has been the focal point of the Leicester attack in the games before that. Vardy has racked up an xGI of 0.36 against Liverpool, 1.13 against Fulham, and 2.14 against Everton. West Ham will have one eye on the UEFA Conference League final. They might not be at their very best having secured safety in the league.
Anthony Martial (Manchester United, £ 6.3 million, 3.1% selected) vs Fulham (H)
Martial, with all his potential, has been underwhelming for a couple of seasons now. He may be leaving Manchester United in the summer, but he has one last chance to reward his owners at Old Trafford.
Martial is a gamble because his expected minutes are not that high. But what works in his favour is that Fulham concede an awful amount of chances through the middle. So, even 60-odd minutes from Martial might be enough for him to grab a brace. His underlying numbers in recent games haven't been too brilliant but haven't been too bad.
He has had an xGI of 0.20 in 56 minutes against Bournemouth, 0.56 in 68 minutes against Wolves, 0.41 in 33 minutes against West Ham. The Frenchman isn't as bad a pick as people make him out to be.
Roberto Firmino (Liverpool, £ 8.0 million, 2.6% selected) vs Southampton (A)
Playing his last game for Liverpool, Firmino is a one-for-the-vibes pick. A draw for Man United tonight against Chelsea will ensure Liverpool's chances of Champions League football are null. This would mean the focus of Liverpool's tie against Southampton would be on the Brazilian's exit and other departing players. When he came on as a substitute against Aston Villa in the last game, he generated an xGI of 0.38 in just 18 minutes. Firmino can be the ultimate punt if you have a very high-risk appetite.
Other forward options worth considering :
Julian Alvarez vs Brentford (A)
Evan Ferguson vs Aston Villa (A)
Dominic Calvert – Lewin vs Bournemouth (H)
That brings me to the end of my article. It is written just after Newcastle faced Leicester City.
As always, make your transfers after the press conferences with the managers but don't leave it too late. You never know with their servers. I wish you good luck and a green arrow. See you next season.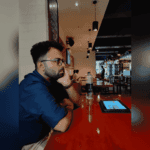 An obsessive planner who is always engrossed in data.
Addicted to FPL.
Specialise in captaincy picks.