In the eighteen months since his tearful farewell to Manchester United, Ole Gunnar Solskjaer is yet to have found a new project. Speaking recently for the first time since his departure, he said: "It has to be something special. A new culture. Or a club that really excites me." In a year marred by a record-breaking number of sackings and failed projects, we looked for clubs that fit the bill.
Underappreciated or Underwhelming?
During and after his stint at Manchester United, the jury has been out on whether the period represented a genuine project for the English giants to return to the promised land or a festival of functional incompetence unable to escape an inevitable ending. 
Perhaps the strongest critique at the time was of Solskjaer's brand of football. Fans knew full well the team could have been better, and the transfers could've been smarter in an ongoing battle against the ownership and footballing mismanagement. But, for the eleven that crossed the white line, the football never quite felt like something sustainable. 
There are indications to support this feeling. In data sourced via Understat, Manchester United finished second to Manchester City in the 2020/21 Premier League season while being the fourth-best team according to Expected Points (xPTS). They also achieved their higher finish that season, dropping five expected points from the previous season. The data suggested a collision course with reality was overdue. And in the following season, the team hit a brick wall.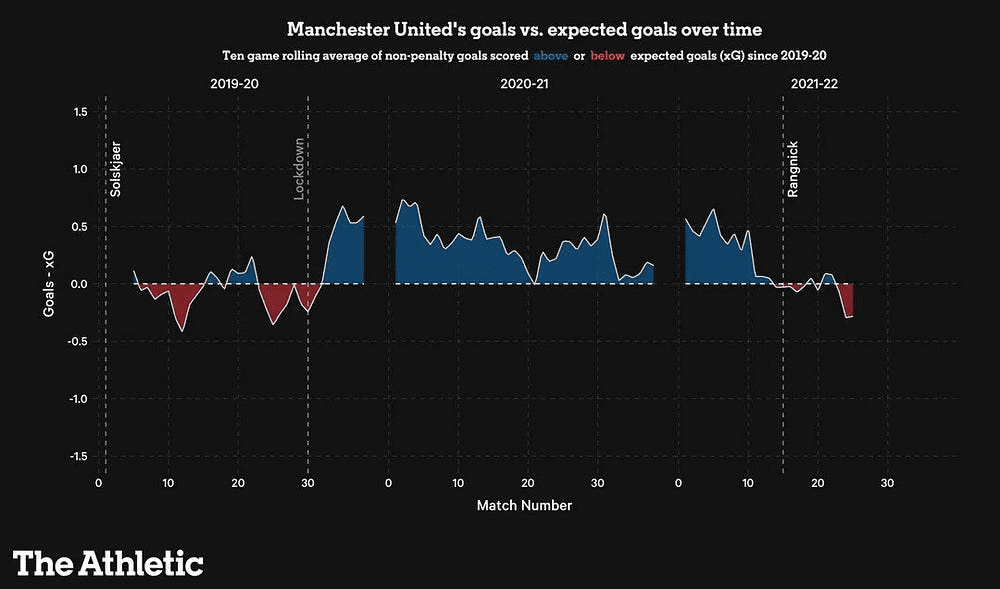 Compared to Guardiola's Rolls Royce football, or the Harrier jets of Klopp's Gegenpressing, people saw in Solskjaer an assortment of wooden propellers and wings made of parchment.
Why Would Any Club Want That?
Well, maybe that's unfair.
As I write, the sun has set on Ten Hag's first season in the Old Trafford dugout, and the analysts are hammering away at their end-of-season reviews (Check out Tom Miller's excellent season review here). Presumably, high on their list of questions will be why Ten Hag, a student of Guardiola, molded by the philosophies of Cruyff and total football, played so antithetical to those ideals. Or more aptly, so similar to his Norwegian predecessor.
Ten Hag and Solskjaer arrived at the same conclusion for their squad: This group is not technically capable of controlling games through possession or pinning teams back with a high line, aggressive counter-press, and a sweeping keeper. So instead, they pressed conservatively, utilized the transitional threat of Marcus Rashford, and dropped their defensive line to nullify balls in behind, especially this season.
It was a compromise born out of a squad filled with 'short blanket' footballers. And yet, Solskjaer had managed to fashion two successive Champions League place finishes. This assortment of wooden propellers and wings flew as high as any Harrier Jet could for two seasons.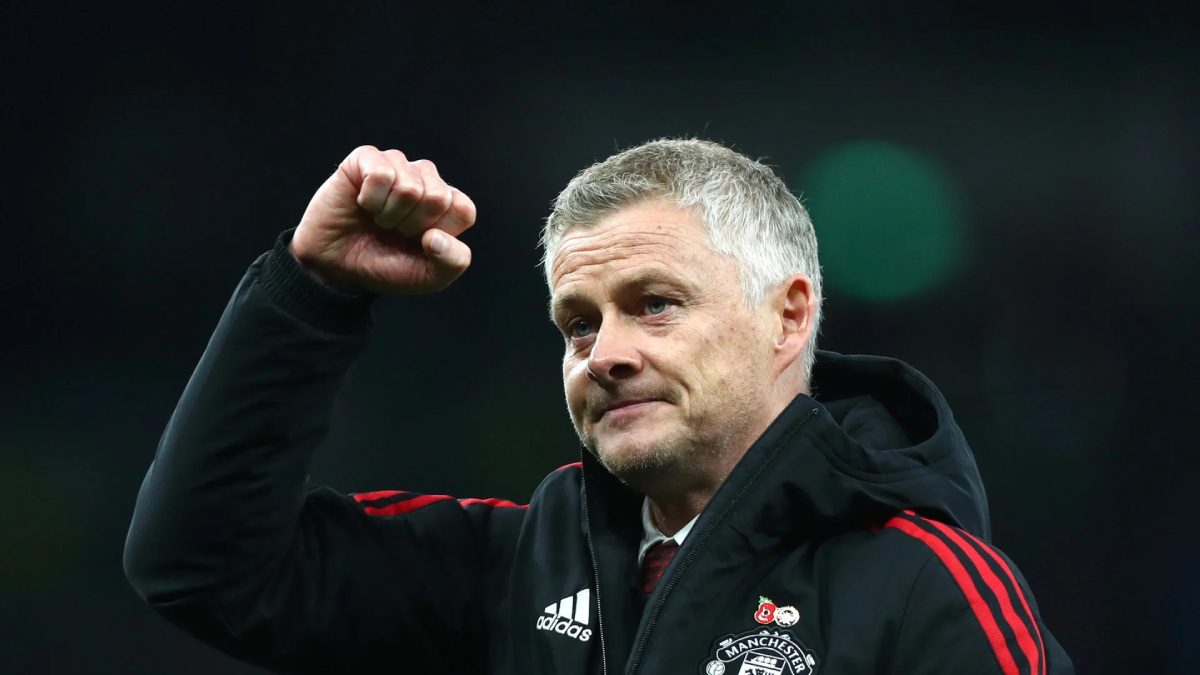 Solskjaer's Sliding Doors Moments
Had the club managed to follow up early momentum with intelligent additions that addressed the squad's deficiencies, there's no reason to believe that Solskjaer couldn't be challenging for a title. Jude Bellingham, Erling Haaland, Nathan Aké, and Moisés Caicedo represent some of the talents Solskjaer was denied during his stint — showing a level of talent ID valuable to any club.
In Solskjaer, clubs can expect a manager who thrives as the underdog. He will solidify the defense through organization as opposed to individual brilliance and bring goals through frightening transitional attacks. His usage of young players such as Scott McTominay, Marcus Rashford, and Mason Greenwood shows he's a capable development coach. And as evidenced by his bouts with Guardiola, Tuchel, and Klopp, he will be tactically astute enough to nullify threats and deal blows to the big guns of Europe.
"Something Special" – AC Milan
Milan is a mess. Pioli, at the time of writing, intends to stay on as Milan's manager. However, following the news of Maldini's exit, it feels ominous for other key figures at the club, especially Pioli, who was close to being replaced by Ralf Rangnick, according to reports from 2021. How fitting, then, to be replaced by Solskjaer, who wasn't spared such a fate that same year.
Echoing the seemingly chaotic nature of Old Trafford's footballing structure, the club has failed to follow up a flurry of astute signings with any needle movers, leading to stagnation on the pitch.
Malick Thiaw has perhaps been their most impressive signing, costing only €8.60m from Schalke and proving to be another exciting development prospect, alongside past successes of Fikayo Tomori and Sandro Tonali. Charles De Ketelaere, however, hasn't found his feet following his €35.50m move from Club Brugge. With Solskjaer's history of developing strikers, perhaps the Belgian could cut a new figure at the San Siro next season, dovetailing with the thirty-six-year-old Olivier Giroud.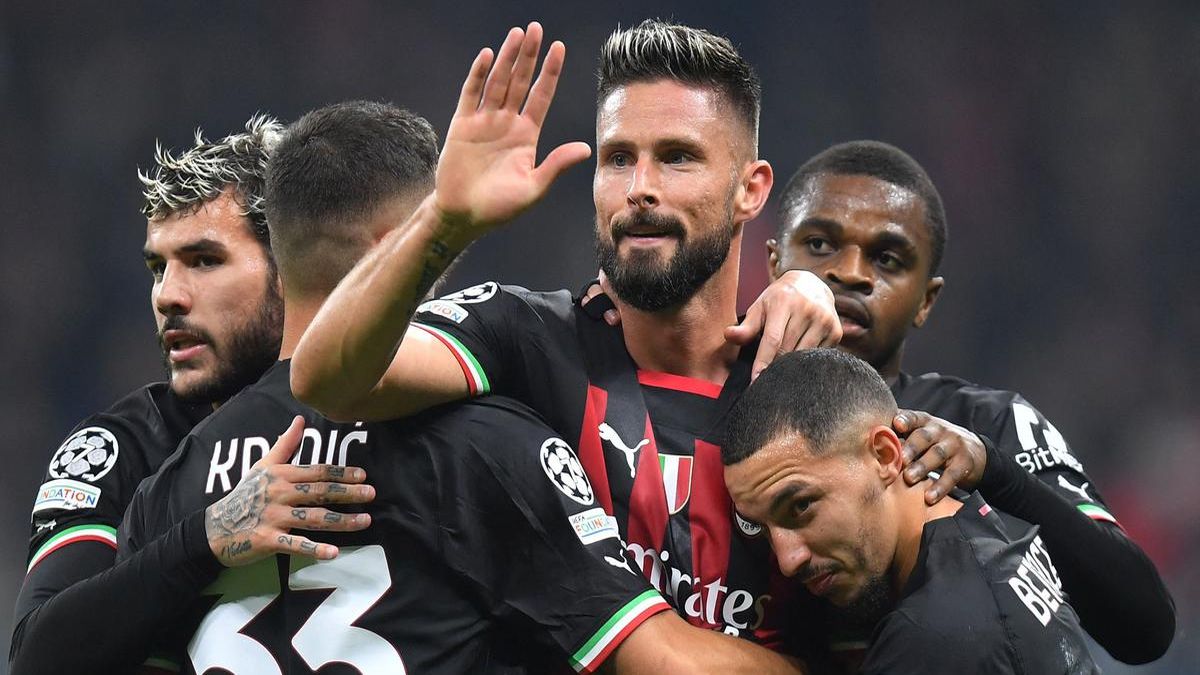 Luke Shaw's development under Solskjaer following Mourinho's tenure could provide a blueprint for a world-class left side. Drawing parallels with the relationship between Shaw and Marcus Rashford, the progressive powerhouses of Theo Hernández behind Leão is already one of the best in Europe and given the space and tools to transition with pace, should do more than challenge for another Scudetto.
In a league where defenses and transitions win titles, the Solskjaer playbook could really flourish. Leão is still perhaps Serie A's best player despite Napoli's magicians. And with reports linking them to Marcus Thuram and Christian Pulisic, the Rossoneri could boast a frighteningly quick and powerful forward line next season —  Perfect for the quick transitions of Solskjaer.
If Solskjaer can deliver the kind of defensive solidity he found with Man Utd's unbeaten away record, he may well deliver Milan their second Scudetto in three years. Should the ownership still not be convinced by Pioli, Solskjaer may represent a choice that, whilst unfashionable, is very capable. Whether he has the stomach for another club marred with chaos is another story.
"A New Culture" – Inter Miami CF
Sadly, the closest Phil Neville will get to coaching Lionel Messi will be Fran Kirby.
Excitingly, that opens the perfect window for David Beckham to delve once again into his Christmas card list in his effort to bring some Old Trafford heroism to the Herons.
Currently languishing bottom of the Eastern Conference, it's yet to be seen whether the announcement of Lionel Messi and Sergio Busquets arrival will inspire any upturn in form. What is clear is that Inter Miami is a club in need of a custodian who can manage the revolving door of aging stars whilst maximizing the output of a less-than-stellar supporting cast.
Gonzalo Higuain found early success as a European import as the central striker, averaging a goal every two games, but has subsequently retired from football. With the guaranteed success of Messi's signing, this transfer strategy will likely continue.
As such, a manager that won't be overawed by Champions League winners is a necessity. Given Cristiano Ronaldo's recent praise of Solskjaer, and his familiarity with elite football, it's clear he can handle the game's biggest egos.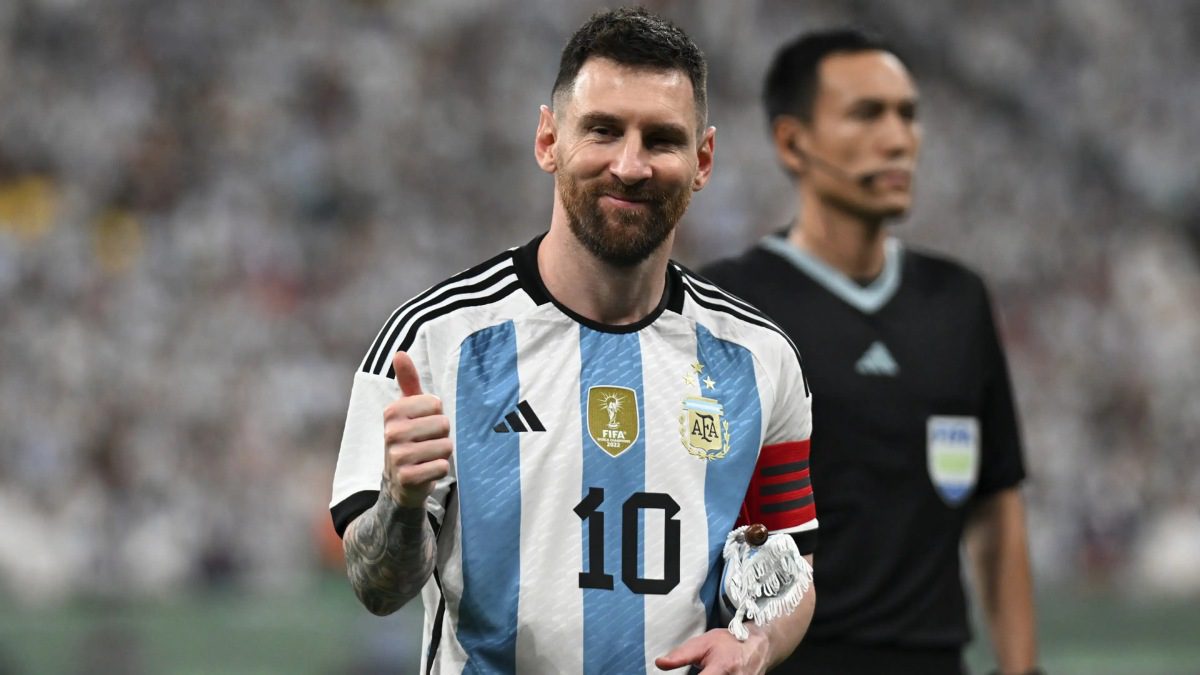 Tactically, Solskjaer wouldn't need to reinvent the familiar shape Neville opted for. Busquets could pair nicely with the industrious Jean Mota in a double pivot, screening the spaces behind Messi. The running power of DeAndre Yedlin could facilitate Messi inverting from the right and combining with Rodolfo Pizarro.
Given the declining output of Nicolás Stefanelli and Josef Martinez, it makes sense that Ángel Di María and Luis Suárez are reported targets for Inter Miami. Should it come to fruition, Inter Miami will have the most talented front line in MLS history.
Initially a criticism of Solskjaer's coaching, it's apparent that Man Utd relied on the individual brilliance of its front line. Often facilitated by the industrious pairing of Scott McTominay and Fred meant the goalscorers could stay high in the event of turnovers. Should Inter Miami find itself with a frontline that's as talented with the ball as it is pedestrian without it, they might need a manager with Solskjaers experience to mitigate that and find the balance he discovered at Old Trafford.
"A Club That Really Excites Me" – Crystal Palace
Speaking to Gary Neville on the Overlap recently, Crystal Palace CEO Steve Parish opened up on Frank De Boer's two-month stint as manager in 2017.
"We talked about an evolution of football," Parish said. "I remember one conversation we had talking about 'we're just going to keep the ball'. I was like —  well we're not going to away at Liverpool…"
As Neville points out, Crystal Palace is different. While other clubs struggled for consistency, Roy Hodgson's experience landed consistent finishes at Palace with little regard for evolution, instead focusing on being difficult to beat, playing with pace, and developing young prospects — A torch fit for Solskjaer to carry.
That's not to say the club has neglected change. Patrick Vieira's period as manager highlighted an appetite to evolve, only to do so with intelligence and an understanding of the personnel on hand.
Signings such as Marc Guéhi and Joachim Andersen allowed Vieira to find more control by building out from the back. Whilst prospects like Michael Olise, Eberechi Eze, and Cheick Doucouré raised the technical level of the team to an exciting degree.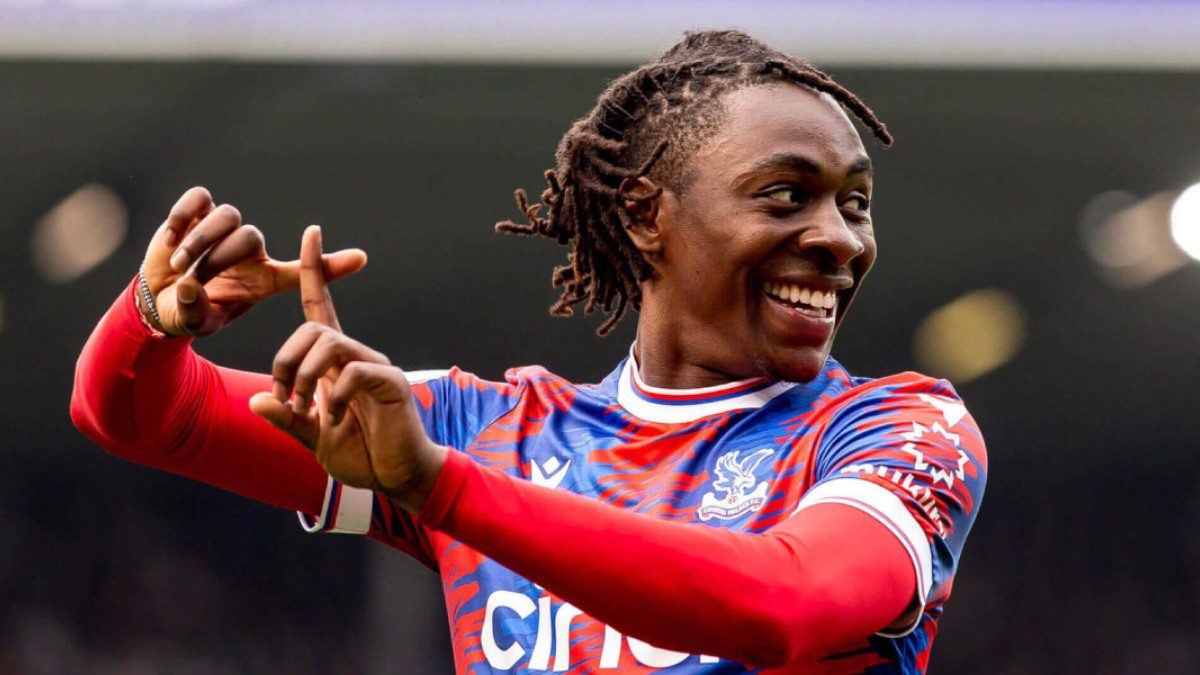 It's clear the footballing department is hungry for a manager who can relate to and develop exciting young players without making wholesale changes to their footballing identity.
Solskjaer certainly fits the bill. He wouldn't demand players dominate possession; instead positioning the likes of Olise, Eze, and Zaha in advanced positions, ready to capitalize on turnovers. Such was his preference for Rashford, Bruno, and Martial.
Similarly to Milan, Palace has an ongoing striker problem. Odsonne Edouard seemed like the solution following his €16.30m move from Celtic. However, the Frenchman seems a shell of the Celtic favorite at Palace, only netting five goals this campaign from thirty-five appearances.
Should their budget this summer go towards a striker, Parish will want a guarantee of development and coaching, and who better for that than Erling Haaland's former manager? I'm no scout, but Vangelis Pavlidis from AZ Alkmaar, Viktor Gyökeres from Coventry, or Arsenal's Eddie Nketiah would all represent young, hungry, and financially viable options for the Eagles. And no doubt boost an exciting arsenal of weaponry for Solskjaer to work with.
Ole Gunnar Solskjaer – A Retrospective
Given Frank Lampard's ability to continue finding work in elite management, or the merry-go-round of uninspired appointments like Javi Gracia, Dean Smith, Sam Allardyce, and Jesse Marsch, it feels criminal that Solskjaer hasn't been wrestled over by clubs around Europe. Would Solskjaer have uncovered the individual brilliance of James Maddison, Youri Tielemans, and Ashley Barnes? Could he have man managed the new stars of Chelsea better than Lampard? Would his talent ID have spared Leeds from a transfer policy of "Americans who absolutely love running?"
We'll never know. But there are few "philosophies" better than passion, desire, and unity on a football pitch.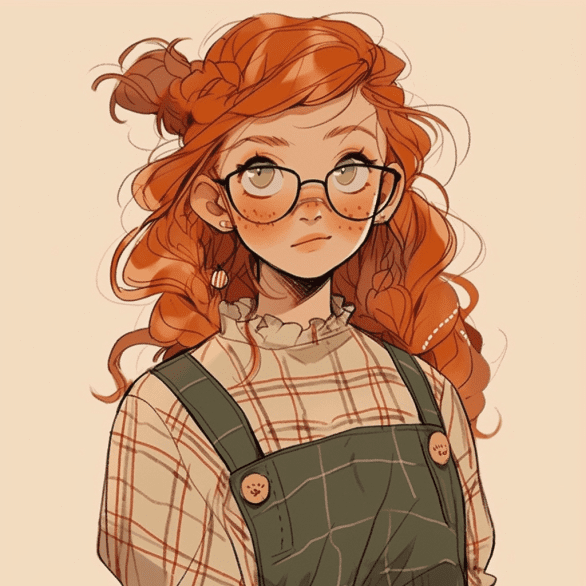 She/Her. Writer and Screenwriter from Manchester UK.