Football fury turns you into your worst self. We go quickly from elatedly hugging our children to scarring them eternally with an expletive-laden rant. In Spring 2022, under Ralph Rangnick I'd groaned the phrases "God that is embarrassing", "Ugh, It's just cowardly at this point, cowardly" and "I hate this sport" more times than I would like to admit. My family were dreading Man United's match days almost more than I was. Even the cats were hiding.
These were the sounds coming from my living room during the abomination known as the 2021/22 Man United season. You might recall that season as the one where Man United were returning to glory in the eyes of many fans. During that summer under Ole Gunnar Solskjaer the fans were taught to dream again. The Red Devils had assembled a possible dark horse title challenge side. With Cristian Ronaldo, Raphael Varane, and Jadon Sancho all adding to a team that had finished 2nd in the Premier League the previous season. Ole and his Rad Red Devils (trademark) were rolling off another successful top 4 finish and the flowers were blooming in Manchester.
United were BACK.
Or, at least I'd believed, hoped.
Fast-forward three months: United had lost five of seven Premier League matches, including a horrendous showing against twentieth placed Watford, and were within a whisker of being eliminated from the Champions League. An emotional and apologetic Ole Gunnar Solskjaer was sacked and the manager search began. After a brief cameo from apparent managerial prodigy Michael Carrick, United would appoint "the godfather of modern coaching" Ralf Rangnick. The man who "taught Klopp" had not actually been a full-time manager since 2012 but hope was restored in a more advanced and modern pressing gameplan.
Suffice to say this dream dissolved into a nightmare within two months. Players wandered around the pitch without purpose and without confidence. Ralf Rangnick promised the Old Trafford faithful gegen-pressing, and all we got was gegen-depressed. Once promising stars shot verbal swipes at the system, manager, and other players. The final day (and loss) of the season saw an embattled Red Devil squad back into a sixth place Europa League spot only by the grace of a surprising West Ham defeat. Rangnick's contract was terminated. Yet another manager search was underway. Man United were in freefall, once again.
The Next Manager
Mauricio Pochettino or Erik ten Hag. Man United had a decision to make. Poch was the bookie's favourite and mostly the fan favourite as a manager with Premier League experience, having previously guiding a sexy South Hampton squad to viability and a formidable Tottenham side to a Champions League final. Ten Hag on the other hand had only Eredivisie experience with a perennially favoured Ajax team, although he had received plaudits for a few impressive Champions League runs. The fanbase was underwhelmed but hopeful. After rumours that Pochettino was awaiting a vacancy at Real Madrid, United announced the hiring of 52-year-old Dutch manager Erik ten Hag.
The promised "revolution" started and stalled with an erratic summer recruitment performance focused on rebuilding the center of the machine. Real Madrid defensive anchor Casemiro (£60 million) joined resurgent (and literally reanimated) technical staple Christian Eriksen (free) and compact Ajax center back Lisandro Martínez (£50m), while United flew to Barcelona to negotiate for Frenkie de Jong.
Reports boiled with intensity for weeks as the financially strapped Catalonian club desperately attempted to offload de Jong's swollen wages, despite the player himself rebuking any interest in a transfer out. After a long and incredibly annoying saga, Barça swallowed the truth that de Jong would not leave while he was owed essentially a two year backlog of wages. (They retaliated with a public threat of litigation against de Jong and a number of other high earning players that refused to take a pay cut. Més que un club!) United were left smarting from the burn, and subsequently settled with a late, inflated bid for ten Hag's former Ajax maverick Antony (£80m). The squad overhaul had begun.
The Beginning
Preseason was a cautious success. The team attacked with more purpose and defended with more courage. It became clear that Erik ten Hag's football message was one of intent and deliberation; a welcomed change from the impotent chaos of the previous season. As the season arrived, the fans were patient, hoping for a season of progress but expecting a share of bumps in the road along the way.
The bumps came early and were more akin to mortar craters. United lost handily at home 2-1 to Brighton (before we knew they were actually good) and were played off the park. De Gea was shaky in distribution and Harry Maguire looked shell-shocked from the previous campaign. Cristiano Ronaldo fussed from the bench and the McFred midfield looked panicked and wasteful.
The next match against Brentford was even worse. United were flat off the start as De Gea once again gifted an early goal. Visions of the previous season's woes flashed as Brentford scored four times before the half. After the match, whispers of ten Hag's termination floated in the media. The third match would be against Liverpool at home, a tall ask for a team looking so bereft of confidence.
A turning point
This was the definitive turning point in the season. Varane started alongside Lisandro and Rashford started as the lone striker. United countered ferociously and incisively, taking the match 2-1 in front of a delighted and rejuvenated Old Trafford crowd.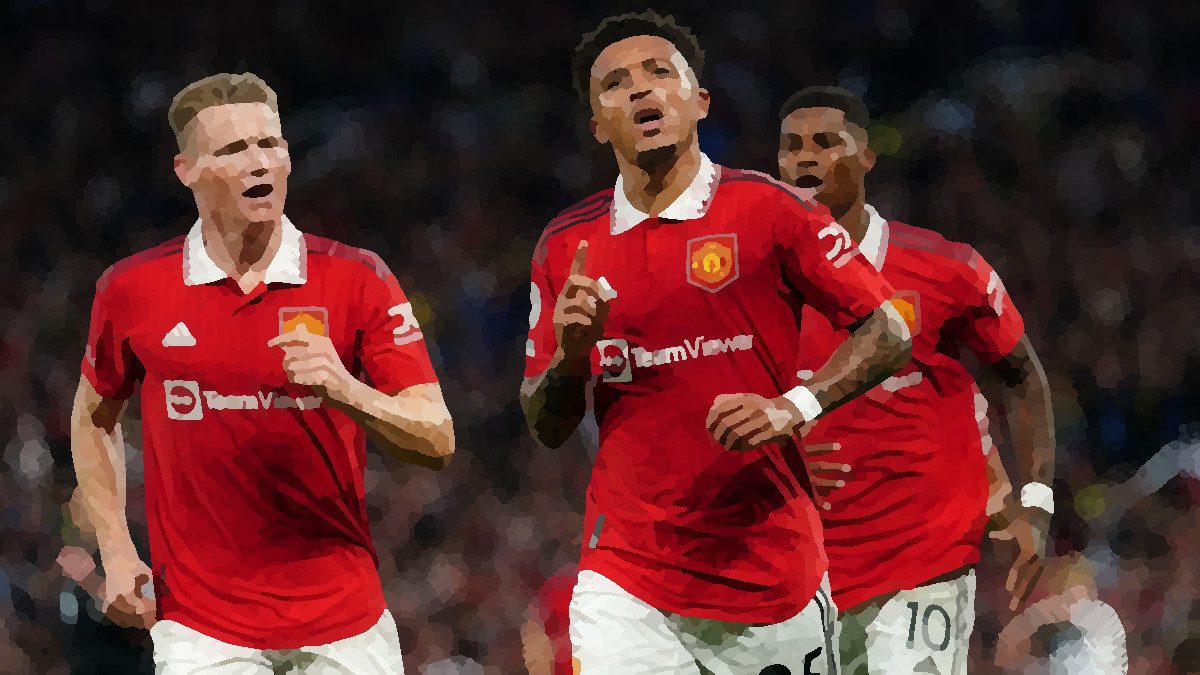 United would roll on to win seven of ten Premier League matches and move forward as a solid, stable European threat. Lisandro, Casemiro, and Varane seemed to have awoken a fighting spirit within the defense that had been so sorely lacking in the year previous. A tall, neatly-waxed toxic cloud was isolated and shipped to Saudi Arabia. As the bizarre November World Cup approached, United sat contentedly in fifth place on the back of a late winner from the emerging youngster Alejandro Garnacho.
(Consequently, Liverpool would fail to reach any standard of consistency and would tumble sadly off the cliff like an old car. Ya hate to see it.)
Post World Cup
Following the break, United would set a frenetic pace in a frenetic December. Marcus Rashford found the form of his life, scoring 17 in 17 post-World Cup matches. The Red Devils flew up the table; not quite in the realm of front-runners Arsenal (subsequent pant-sh*tters) or oil machine Manchester City, but into a settled and comfortable Champions League seat.
In addition to strong league form, United dispatched all cup opponents with aplomb; the highlight of which was the elimination of that notorious Barcelona club desperate for European monies. Before February ended, United were heading to a Carabao Cup final with a resurgent and dangerous Newcastle United.
Newcastle spent weeks in the buildup preparing for this cup final, their first final since a 1999 FA Cup loss, and what could be their first major cup victory since 1955. (Lol.)
Alas, Rashford and Casemiro continued their fine form at the spine of the team with a thoroughly professional 2-0 win. Ten Hag's bald head shone happily in the club's first silverware since 2017.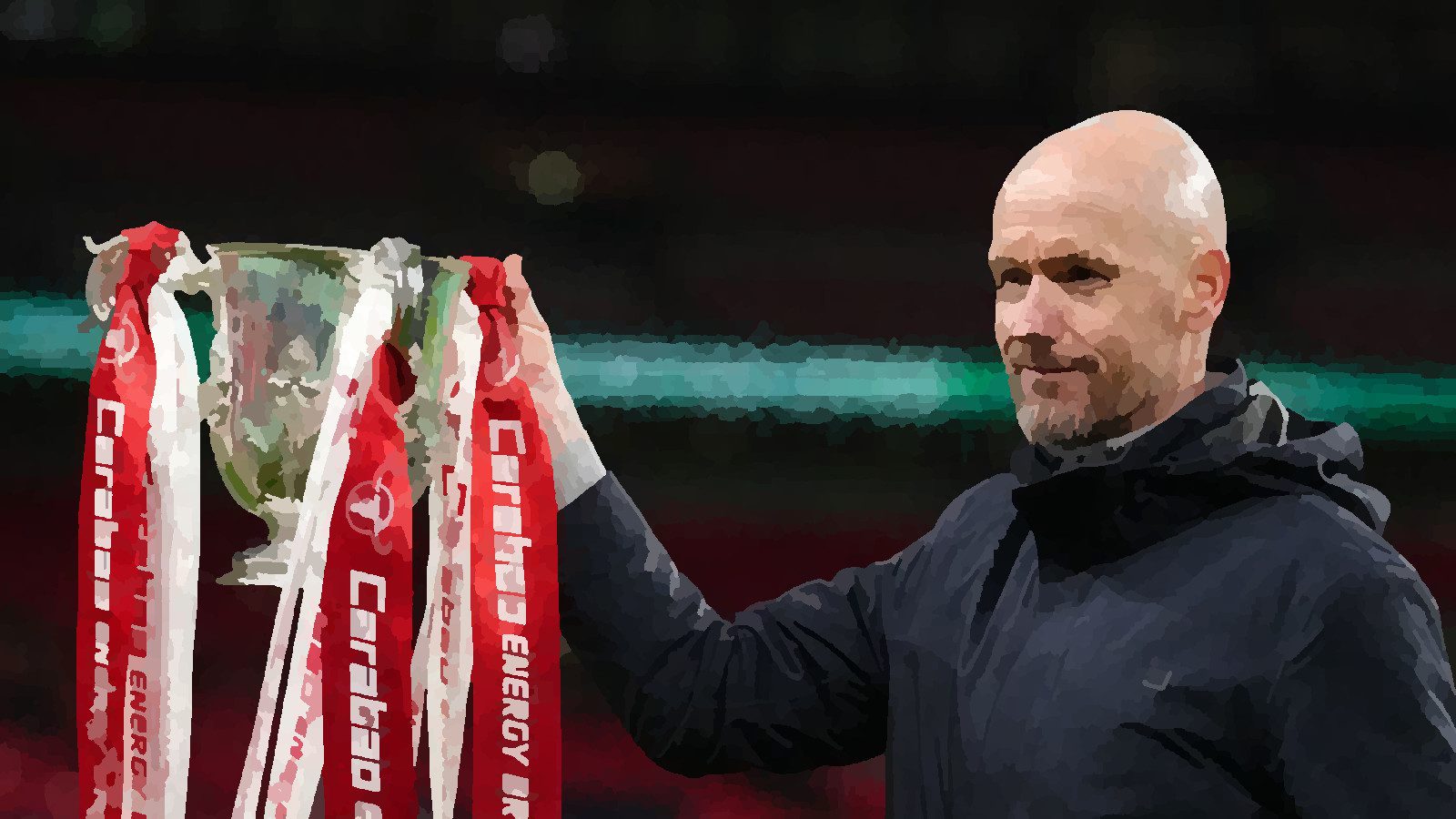 United were on the board again.
Fatigue through overload
Unfortunately, with this blazing run came extreme fatigue. Matches were being held at a clip of almost one every three days. Ten Hag had favored a strong eleven over rotation and by April, the team was starting to lag noticeably. Eriksen went down due to notable buffoon Andy Carroll's third red card tackle of a settled FA Cup match, Rashford limped out after a cumulation of ailments, and Casemiro picked up a multitude of suspensions.
United struggled to three wins in nine matches in April. Amongst the wins was a squeaky FA Cup pen victory over Brighton sending them through to a final. Amongst the losses was an embarrassing cockup at Sevilla, ending the team's Europa run in Seville, again.
As May approached, the Red Devils were still in the catbird seat for the Champions League places, despite a late, desperate charge from a fiery Liverpool. The task was simple: if United could win four of seven matches, mostly against relegation battlers or teams on vacation, they would be locked into fourth at a minimum.
The Run In
The run-in started with a win against a surging Aston Villa. Nerves were calmed despite a loss to Brighton (now we know they are good) but a trip-up at West Ham threatened all peace and prosperity. Liverpool just kept winning and United looked empty. Now ten Hag's men needed three wins in four to secure the European place. Man United was getting sweaty.
First came a professional win against Wolves. Then a contested win at Bournemouth. Elsewhere, Liverpool steamed on. Win, win, win. Then Klopp's bottlers blinked.
Heading into the match, Unai Emery had racked up the third most points in the league since he was appointed Aston Villa manager in October. His Villains held steady and ignored the usual whiney remonstrations of the Kop End, drawing 1-1. Heartbreak for the scousers. Now they needed a miracle from quite literally the worst-form team in Europe, and maybe the world, Chelsea Football Club.
Spoiler alert: Chelsea really, really sucked.
Casemiro kicked it off by scoring off a free kick where Chelsea defenders outnumbered attackers seven to three and still could not keep the ball out of the net. Martial scored the second, Bruno an insolent third, and Rashford a definitive fourth. Party in north London!
And so Man United are back in the Champions League. They have won a trophy. They also played admirably in a closely contested FA Cup final loss (to a fully formed oil team that awaits sentencing for over 100 breaches of FFP).
A Successful Season
The team is progressing. Old Trafford is a fortress. The Glazers have their bags packed. My family are enjoying their Saturdays again. Erik ten Hag has a plan. It looks like Mason Mount could be a future Man United player, so it is clear to see the plan has been laid out for a style.
And the flowers are blooming again in Manchester.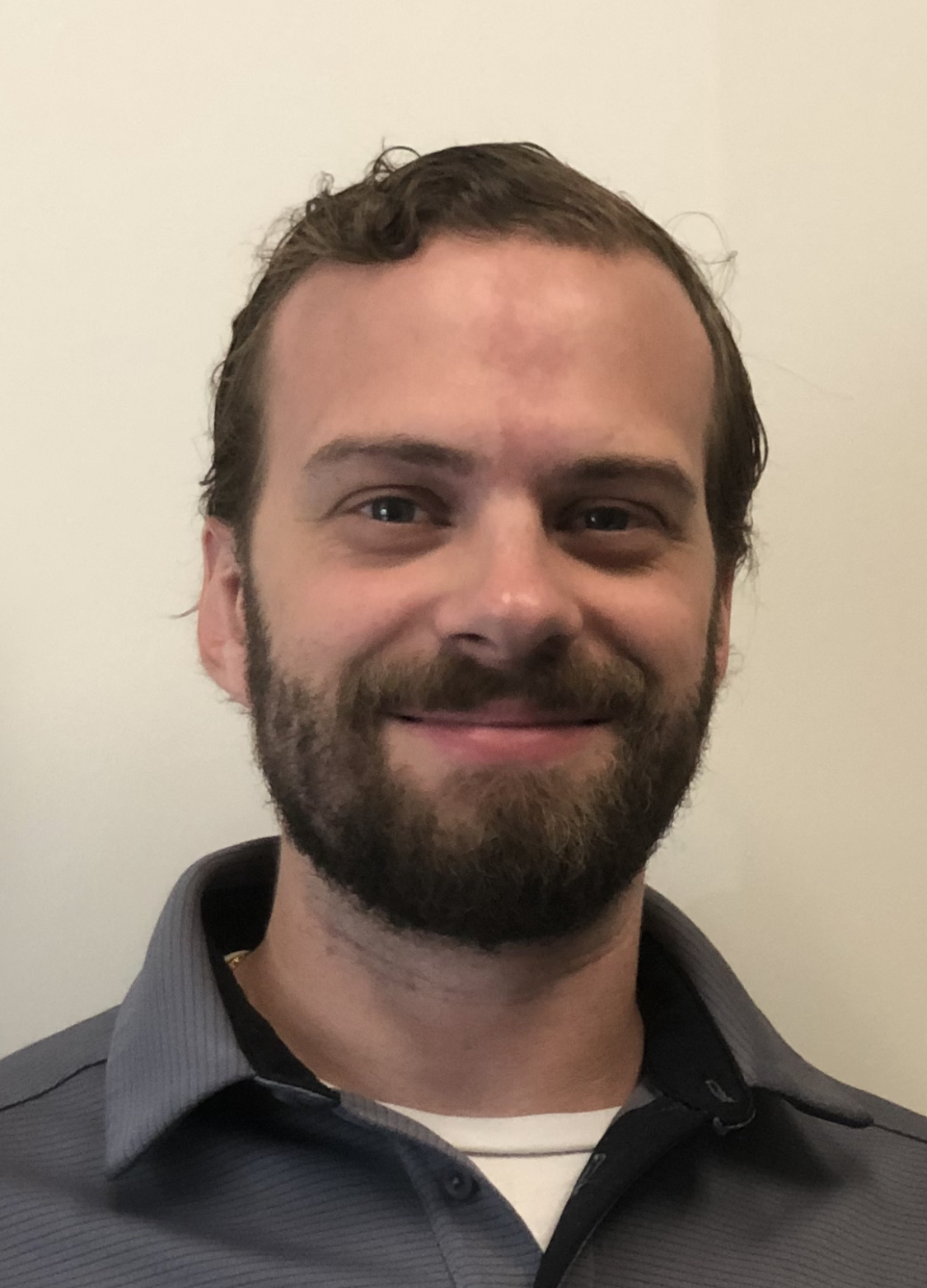 Tom Miller is the host of The 4th Officials EPL Podcast out of Baltimore, USA. You can insult him on Twitter @4thOfficialsPod.