SHIT SHIT BANG BANG
After a week off in the Maltese sun I return to this shower of acid piss.
Let us waste no time, and dive in to see which 11 wastemen made the cut for excremental ineptitude this gameweek.
MARTINEZ – 4.9 – ASTON VILLA
This feels a harsh inclusion. But conceding a comical own goal when the game is won is a classic FPL hall of fame moment. Plus, you know, Martinez is a complete dick.
I'm sure he'll get home and wank himself to oblivion with his World Cup gloves and get over it.
TRIPPIER – 7.0 – NEWCASTLE UTD
Ending a run of 365 games getting an assist, a visibly jaded looking Kieran Tripper rewarded his owners with the same score as Gabriel, but without the ability to get somebody off the bench to make up for it.
A terrible performance, he looked as lost as a grave robber at a crematorium.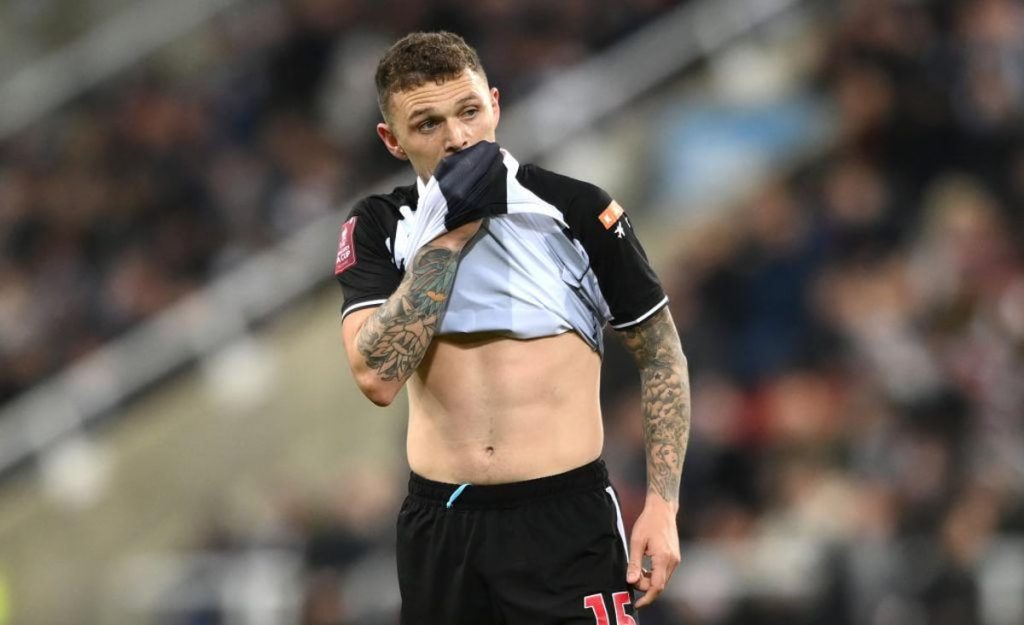 BOGLE – 4.5 – SHEFFIELD UTD
1 point after 10 games is pretty impressive even for a team as blunt as the current blades squad. They just look second, nay third best, in every aspect of a football match. Poor Jayden Bogle was given a lesson in class from Arsenal's back up striker. It almost feels cruel to insult them at this point. Like a wounded dog lying amongst the rubble just begging to be put down.
LOCKYER – 4.3 – LUTON TOWN
Another loss capped off with an own goal from the captain. If it feels cruel to pick on Sheffield United, the same is equally true about his simply dire Luton side.
So far this season the 3 promoted teams have played 30 matches. They have won 2, drawn 4 and lost 24 of them. Their goal difference is minus 50.
They are performing worse than the team in 16th.
Collectively.
CUCURELLA – 4.8 – CHELSEA
The most fascinating thing about the Marc Cucurella story is that he was bought to pull Chelsea up a level, and has instead helped drag them down to the level he belongs.
A reckless tosspot of a footballer, Cucurella plays like he's permanently forgotten to bring the right boots for the surface. If you look up the word hapless in the dictionary, his picture is right there, holding hands with Phil Jones.
At least Jonesy had the good grace to retire in his 20s and spend his days counting cash whilst thousands turned him into a walking meme.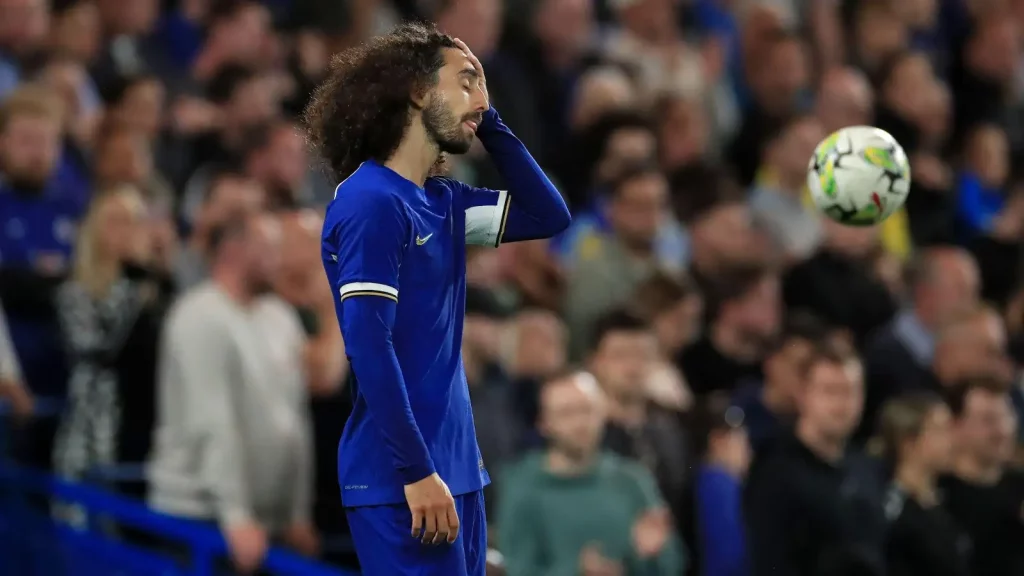 BROWNHILL – 4.8 – BURNLEY
Few players symbolise the step up in class between the Championship and the Premier League as Josh Brownhill. The Burnley midfielder plundered 15 returns last season and has managed just a single one so far this campaign.
It's not that Burnley are a bad side per se, they're just not a very relevant one. They have lost 8 out of 10 matches and are yet to keep a single clean sheet.
If they were a drink they'd be Tizer. Extinct.
FERNANDES – 8.3 – MANCHESTER UTD
Another absolutely hapless performance by Manchester United, a team whose heads drop quicker than a prostitute in Amsterdam. At the centre stood Bruno Fernandes, the club captain, creator in chief and the head boy of histrionics.
The man is the absolute totem of tantrums. Whining like a twat, throwing his arms around about like a demented mannequin, hurling himself to the ground after a feather brushes past his torso and lashing out at the opposition as they dance around him.
Is it any wonder this once great football club is so fucked from top to bottom when this is the way the captain carries on? I don't give an absolute fuck how many more threads FPL Frasier writes about how good he is, he needs taken to one side and be told to grow up.
Alex Ferguson would have punched him in the face. Twice.
PAQUETA – 6.0 – WEST HAM UTD
A home performance that carried less menace than a Capybara holding a toothbrush, Paqueta looked lost playing in a wide left position that clearly suited neither him or the team.
You've got to admire David Moyes, buying number 10 after number 10 and asking them all to play wide. And then getting his actual wide players to become strikers.
Ssssh, let him cook. Said absolutely fucking nobody.
WATKINS – 8.4 – ASTON VILLA
No involvements in a routine win, Watkins missed two guilt edged chances and decided to basically take the day off in an act of wanton revenge against those FPL managers who thought they were being clever by captaining him.
As he left the pitch he was alleged to have told a fan "I'm not gonna even bother scoring again until everybody has sold me for City and Arsenal"
What a precipitous bastard.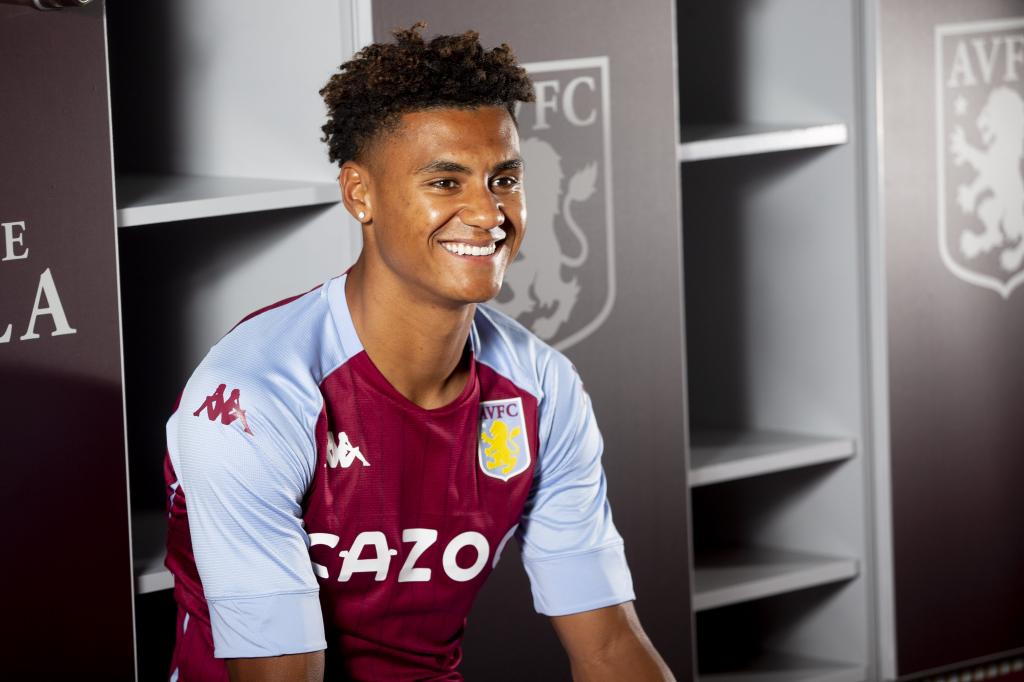 HOJLUND – 7.1 – MANCHESTER UTD
No goals, no assists. You could say that about a lot of Utd players to be fair. Mason Mount has been on a pitch for 6 hours and is currently losing 5-0.
But Hojlund is the 70m plus star signing because the club couldn't leverage enough Glazer debt to buy Harry Kane.
Yes he will get better. Yes he will score lots in his career. But right now his club need him to start scoring immediately.
Does he even know where the fucking goal is?
JACKSON – 6.8 – CHELSEA
After a recent upturn in results playing literally anybody but Nicolas Jackson up front, Mauricio Pochettino inexplicably returned him to the number 9 role and promptly watched his team lose again.
Whilst Cole Palmer shimmers with menace in the spaces, Jackson freezes like a Narnian statue when faced with the net. 3 more good chances went awry, leaving the Senegalese striker with a conversion rate of just 8%.
Almost nobody in the league is under performing their xGI by such a large amount (60%). To top it off, his manager had to intervene after he was shushing his own fans.
Spectacularly shit in every conceivable way. Chelsea are in the bottom half of the table after 10 games. And the most amazing thing, is that nobody is even surprised.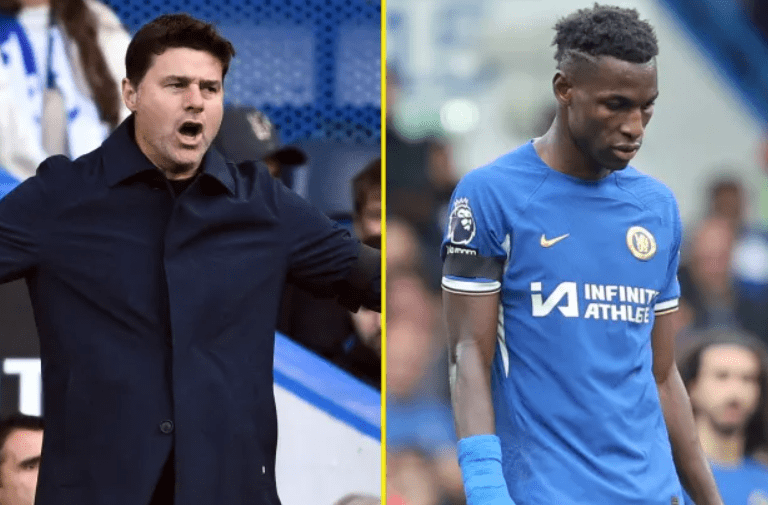 SUMMARY
Own any of these? Well done. Enjoy your red arrow whilst Haaland captainers urinate over the corpse of your team.
Back for more next week? Fuck yes. What could possibly go wrong.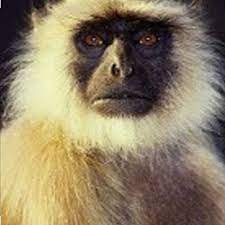 Hindu Monkey is a satirical twitter account whose name is mud on Reddit