Welcome to HinduMonkey's "Team of the Weak" – your weekly fix of agonising despair in the realm of Fantasy Premier League! In this series, we plunge into the depths of disappointment to unearth the most abysmal performers of the previous FPL Gameweek.
While the world of fantasy football often thrives on triumph and success, we proudly shine a spotlight on those who've shit the bed, leaving their managers shafted and their dreams crushed. Join us as we delve into the dark side of FPL, celebrating the magnificently woeful players who couldn't hit a barn door if their life depended on it. If you are a more sensitive reader, beware, there is some coarse language below, you've been warned.
The End
And so it ends, the 2022/23 shit show as we know it has almost ended. With only one week left we look back as what has been left behind us, a burning car crash of catastrophe. In this post we lay bare the worst 11 players of the season in their respective positions.
Oh, what failures we mortals be. Let's dive the hell in.
EDERSON MORAES – MAN CITY
Ederson is one of the worst shot stopping goalkeepers in the Premier League this season, with a far from respectable 61.6% save percentage. He has made only 44 saves all season, conceding 31 goals from an expected Goals Conceded value of 24.9. He has conceded a whopping 6.1 more goals than he has been expected to. Percent wise, only a visibly inebriated Hugo Lloris boast a worse rate. In terms of pure shots faced, Ederson has made the hapless Gavin Bazunu and recently sacked Illan Meslier look good. What has made him even worse this season is that in times where we have needed him most, he has been rotated, once again proving you can't win at Roulette.
Especially not Pep's.
By rights, he should be 4.5m next season.
JUNIOR 'FIRPOO' FIRPO – LEEDS UNITED
Junior Firpo is potentially the worst defender to have ever existed, and I have watched Paul McShane and Tyler Blackett play for Man United. Since joining Leeds, Firpo has played 42 times, kept 2 clean sheets, conceded 80 goals and accumulated 16 yellow cards and a red.
As a defender you're often expected to do the basics correct, and then build from there. Firpo though, can't even do that, he barely wins 50% of his duels, he cannot tackle, and cannot pass or head a ball.
He is literal horseshit. Junior Firpoo you are now known.
MATT DOHERTY – "TOTTENHAM HOTSPUR"
Tipped by FPL "experts" as a cut rate alternative to 48-year-old Ivan Perisic, Matt Doherty scored 40% of his total points in a single game to convince thousands to buy him. He promptly had his contract cancelled and joined Atletico Madrid. Where he has played twice in sunny Spain. I wonder what he regrets more, moving to Spurs or growing that stupid goatee.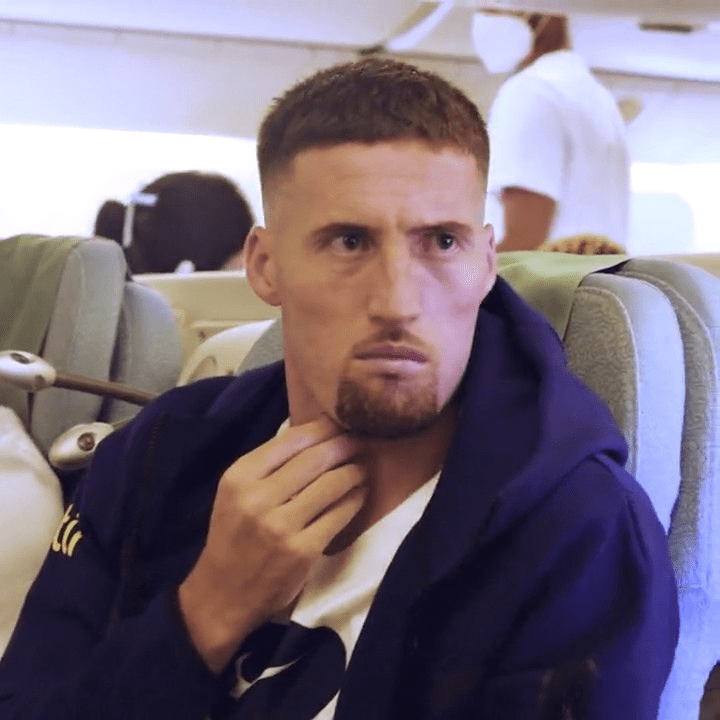 What the actual fuck.
MARC CUCURELLA – CHELSEA
A £60m signing of epically bad proportions, Chelsea decided to raid Brighton and weaken their first XI in a comical pre-Potter swoop. Cucurella has returned just 65 points, achieved a mere 2 assists and has been dragged off with his team losing on no less than 5 occasions.
A lot of people didn't understand the move before it happened, Chelsea already had Ben Chilwell, and really should have invested the money better. But, one thing that Todd Boehly's ownership of Chelsea could not be associated with would be intelligence expenditure.
His transfer strategy is similar to that of a pig choosing it's favourite piece of shite to eat, one may be larger, but it is still a stinking pile of shite.
WOUT FAES – LEICESTER
Here is he, in all his glory. The central figure for the only team since the World Cup to not keep a clean sheet. Well, except for last night's 0-0 draw against Newcastle, but I'd written that sentence before that game, and you better believe I'm typing more instead of deleting the last sentence.
Can any "senior" player hold a candle to this level of guttural incompetence. A run that has included 2 own goals and a red card. Almost inescapable filth. If he was a stain, no detergent in the fucking world would remove him.
HARVEY ELLIOTT – LIVERPOOL
Less a footballer and more a lost rabbit, far from home, high on amphetamines. I'm sure one day the penny will drop and Elliott will evolve into a top footballer. But today is not that day.
He has a single goal in 26 hours playing as an attacking midfielder for Liverpool. Want some perspective on that? Sure. The Ox averages one every 7 hours. Keita one every 10 hours. Both are leaving the club, because they are shite.
Ben White has created more chances this season. So has Lewis Cook. So has Fred. Fred for gods sake. The man who has two right feet yet is left footed.
ANTHONY GORDON – EVERTON/NEWCASTLE
Impressing Eddie Howe by running lots and lots and lots, Anthony Gordon switched avoiding relegation for a top four chase, and promptly couldn't get in a team including Sean Longstaff and Jacob Murphy. He is yet to score, or get an assist… and will be replaced by somebody better in the summer. Everton did well to get such a monstrous fee from Newcastle for what many consider a limited player.
He also already had a bit of a falling out with Eddie Howe. What a hero.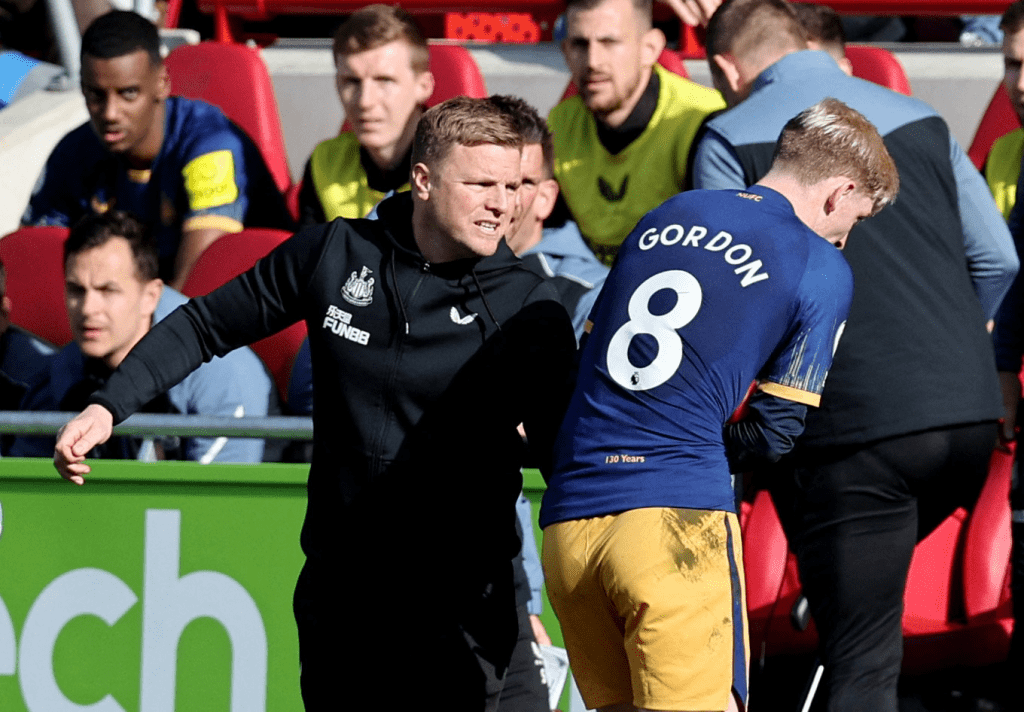 JADON SANCHO – MANCHESTER UNITED
Less of a shit season and more of a stale fart, drifting inexorably on a gentle breeze toward the town of mediocrity and broken dreams. An eighty million fiasco averaging just 7 returns per season. Where he or Utd go from here is anyone's guess. With his monster pay packet it is hard to imagine any club takes a punt on a player who once bordered on world-class.
Where has it gone wrong? A question that has been asked about United signings for years now, maybe it is the club and the environment, rather than the individuals?
RICHARLISON – TOTTENHAM HOTSPUR
The Brazilian number 9 had scored 43 goals in his previous 4 seasons before Spurs broke the bank to sign him as back up for Kane and Son. He has scored once for Spurs and was essentially called "shit" by outgoing manager Antonio Conte. For £60m you'd expect more than a few offside goals and a stupid pigeon celebration. If Spurs sell Harry Kane this summer and replace him with Richarlison it is going to be a long few years for the North London club.
He is the footballing equivalent of a drip tray from Wetherspoons.
PATRICK BAMFORD – LEEDS UNITED
Patrick Bamford has scored 4 goals from 50 attempts. He has had 15 big chances. FIFTEEN.
He is a walking toilet brush. A totem of excrement. Just like a toilet brush, Bamford could be the reason that Leeds United go down the shitter this season.
Just watching him is like a horror movie in slow motion, screaming through tears of pain as he's clean through again and you know what's going to happen. There are bad finishers, there are Timo Werners, and there is Patrick Bamford. He is the anti-Haaland, a prophet in profligacy.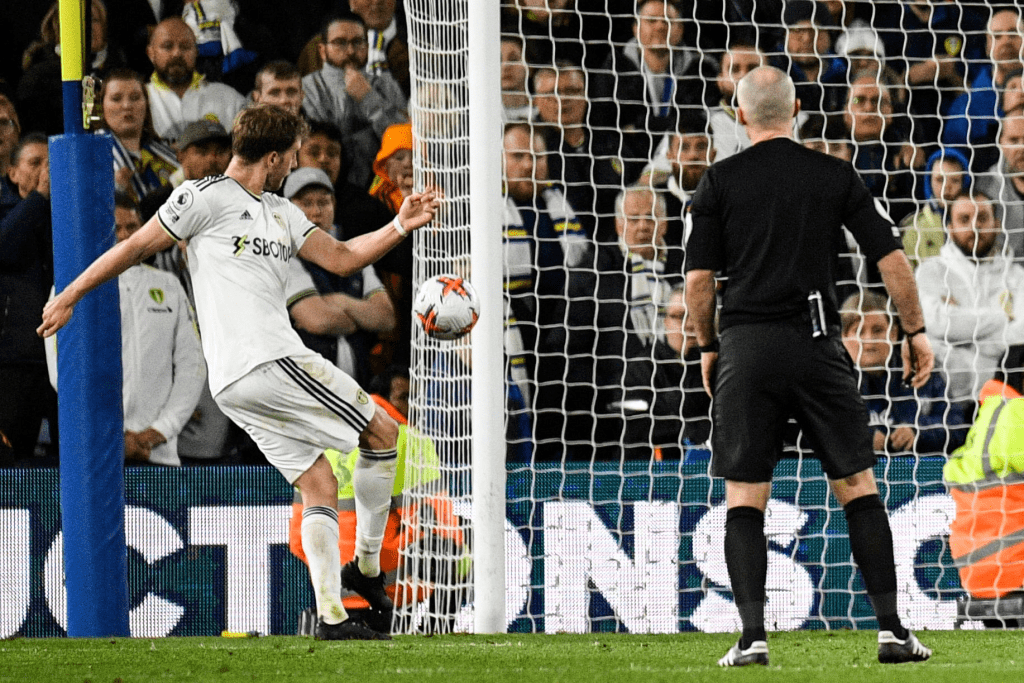 DARWIN NUNEZ – LIVERPOOL
84 attempts from just 19 starts, a chance every 20 minutes at a higher rate than any player in the league (Haaland is 23). The most memorable thing about Nunez's debut season has been that terrible song on TikTok from Pete__BOC.
A mind boggling, almost incredible 27 big chances… for 9 goals. The worst debut season for a major striker since Timo Werner. Like a horse pumped full of steroids to run faster, only to hit every fucking fence.
And then be put down.
IN SUMMARY
And so, it's finally over, almost… there's technically still time for Bamford to miss more chances, even if Nunez has already been put out to pasture.
I'll be back pre-season for analysis on who NOT to buy. For now, have a great summer.
One love. HM.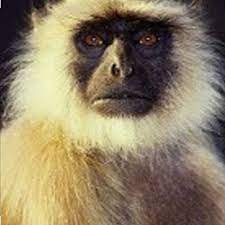 Hindu Monkey is a satirical twitter account whose name is mud on Reddit