Gone are the days of Gary Neville, Cafu, and Roberto Carlos. In recent eras of the beautiful game, the traditional fullback was the widest in the defensive line, getting forward and defending up and down the pitch, sticking to their traditional position. However, in recent times managers have trialled wingbacks in a more inverted fashion.
This involves fullbacks moving into central space, exploiting the opposition to create overload, and picking the ball up to become what we now call an Inverted Fullback. They add an extra presence in the middle of the pitch, creating an overload, which can help to exploit the extra space and allow pockets to form for other players to utilize.
In terms of a defensive transition, an inverted fallback traditionally stays central in order to try to break up the play and sort of acts as a holding midfielder in a role where their sole aim is to overturn possession once it's been lost.
However, they usually do track back to their wingback role if the play is past them. Depending on what formation they're playing, whether it be at four, three, or five at the back, they resume their defensive duties.
Fullbacks have forever pushed high at the pitch to join in the attacks because they are essential in creating extra chances. Take Andy Robertson and Trent Alexander-Arnold; they have provided over 100 assists between them for Liverpool. Nowadays, sides invert their full-backs as they use them in a more fluent way to create an element of uncertainty for opponents, with Trent being one of them.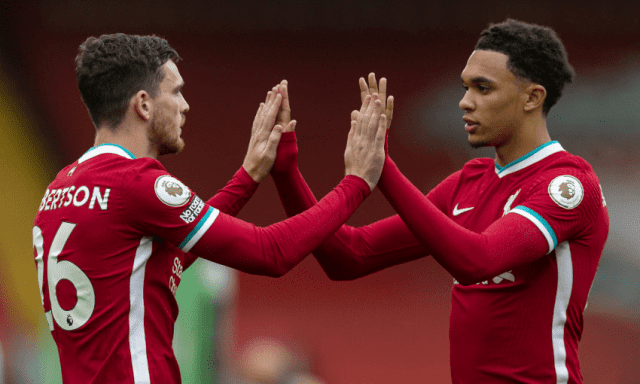 In order to play the inverted fallback role, the player must have good stamina and fitness to be able to run for a long period of time, up and down the pitch, almost like a box-to-box midfielder. They have to have good spatial and defensive awareness, and they have to be willing to put a tackle in, putting their body on the line.
Spatial awareness will allow them to find and exploit the gaps that open up through them, creating the overload in midfield. The defensive qualities are second nature, as they are part of a defensive player at heart.
In terms of an offensive manner, they have to be able to spread the play, get involved with attacks, and not be timid. They must have the technical ability and vision to play within crowded central areas. Ultimately, this will enable the fullback to become part of the attack and help the overload work, which is one of the main goals of using an inverted fallback.
Who Are Some Examples of Inverted Fullbacks?
Philipp Lahm is a good example of an inverted right back of the past. Under Pep Guardiola at Bayern Munich, Lahm was traditionally inverted to play alongside the likes of Toni Kroos or Xabi Alonso. As Lahm was in the Bayern Munich midfield, he allowed his counterpart on the left-hand side, David Alaba, who now resides as a center-back, to get forward.
It is commonly known that Philipp Lahm was not only a right back in his career but also a central defensive midfielder, which shows that he had the ability to play both positions and differing roles. He could sit in and defend or be involved with the transitional play, regardless of his position.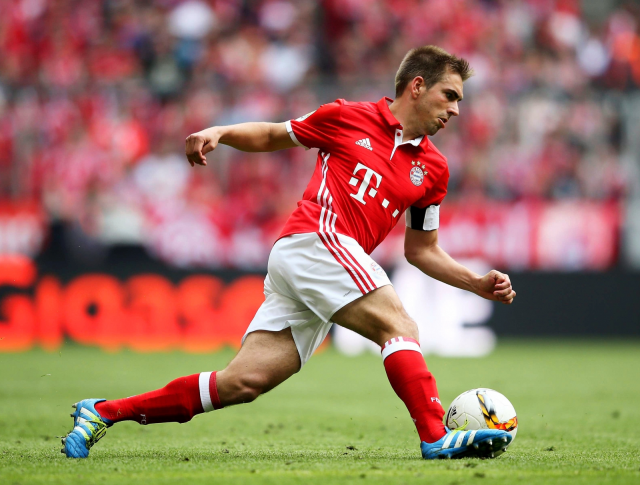 Once again, we have seen Pep Guardiola deploy this tactic. Last season, he used Joao Cancelo, who has the ability to play on the right and left-hand side of a back four, to invert into a central midfield position to deploy his attacking abilities.
At Manchester City, he has bagged 9 goals and 22 assists, which shows that he is no stranger to being a creative player. However, as the season progressed, the typical Pep roulette meant Cancelo was not getting as much football as he hoped, and he left on loan to Bayern Munich.
In stepped youngster Rico Lewis who Guardiola was instantly a fan of. The young Lewis was mastering the inverted role and gave Guardiola a great option for his side. Due to Lewis' age, he was able to build his early profile in this inverted role and has played there for City plenty of times. At 18, it was 23 first-team appearances, with his first goal for the club coming in the Champions League against Sevilla.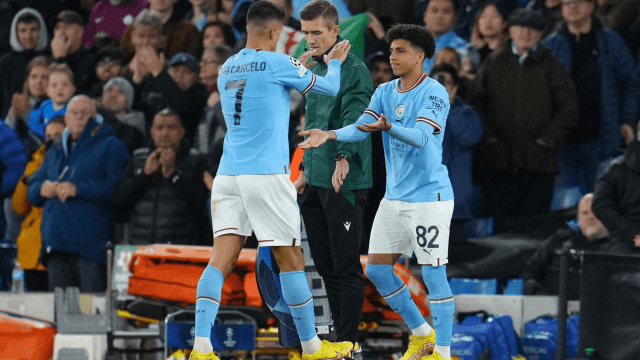 Another great example of recent is Trent Alexander-Arnold from Liverpool. He has played the inverted fullback role for the Reds, using his insane vision and passing ability to his advantage. Everyone knows the ability that he has, but on an international stage, Gareth Southgate has explored a bit more.
He has not used Alexander-Arnold as a fullback, but he has chosen to deploy him in midfield. This has worked a treat, with Trent using his ability to pick up goals and assists and create many dangerous periods of play. This shows his ability to play multiple roles, as he will most likely do so during the upcoming season.
Finally, we have seen Arsenal's Ghanaian midfielder Thomas Partey play as a right-back. This has allowed him to invert and play alongside Declan Rice. Rice's arrival at Arsenal has seen Partey lose his space, with a clear difference in quality.
However, Partey playing at right-back means he can use his defensive ability as a full-back but also his midfield ability in front of the defence. In their most recent game, he was seen on the byline playing in a traditional right-back role because he was able to use his freedom and roam to stretch the play, helping to create chances.
This is what the inverted fullback provides, as it gives a numerical overload in multiple areas of the pitch and allows the team to stretch to play as much as they want to.
What Does It Offer?
The extra body of an inverted fullback means the opposition will have to track and keep an eye on another player. This causes a forward player to drop in, meaning that the attacking side, for instance, Arsenal with Partey, will have one less Crystal Palace player to deal with. This would also allow Arsenal to commit another player going forward. When it comes to the turnover of play, the fullback has the ability to screen and protect central areas, forcing the ball wide and backward to nullify the counter.
However, there are disadvantages to playing an inverted fullback. If the incorrect player is deployed in the role, they can be caught out easily. For example, at Arsenal, Partey is fit to play the role; however, someone like Ben White is not.
Despite him being a good, out-and-out right back, he does not have the technical and on-the-ball ability to shift into the midfield role that an inverted fullback plays. The wrong player can easily be caught out and overrun, causing the holding 3 to be in trouble.
Overall, the role of the inverted fullback is becoming popular everywhere, up and down the footballing pyramid. It is a great option to have as long as it does not prohibit the team's performance. For the upcoming 23/24 season, it will be interesting to see whether any other sides look to deploy these systems and utilise an inverted fullback.
If you're interested in reading about a side with a inverted fullbacks, check out this piece on Ange Postecoglou's Tottenham tactics!