Amad Diallo is an exciting 21-year-old right winger for Manchester United. He officially signed for the Premier League side in January 2021 for a rumoured fee of €40 million, with €20 million being upfront and another €20 in performance-related add-ons. Unfortunately, he has yet to show his true potential in a red shirt, but a promising loan last season and constant questions about the United right-hand side could mean he gets a chance for the first time when he returns to full fitness. It is an interesting time as Man United could look to move on Antony in January.
Brilliance in Bergamo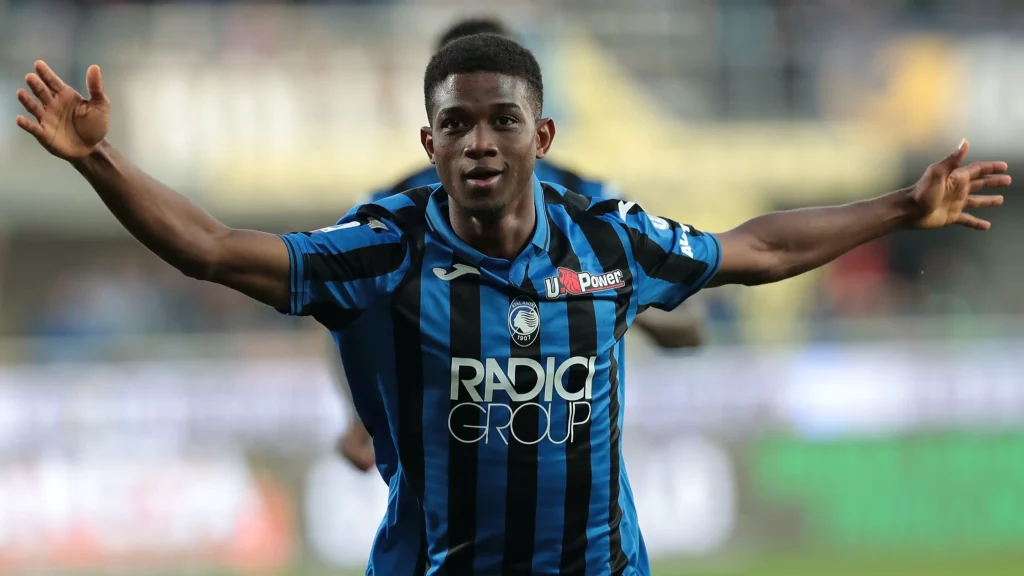 Amad was the star of the Atalanta academy, and everybody was singing his praises. The Ivorian had played just 13 senior minutes in the Serie A before leaving Italy for Manchester United. Despite little first-team action, Atalanta players and staff were devastated to be losing the exciting prospect because his potential was clear.
Fabrizio Romano, an Italian transfer journalist, is notably a huge fan of the youngster. Writing on Instagram, he explained, "Papu Gomez told me about him:
'He's a future star, trust me. During our training sessions, he seems like Messi! You can't stop him; he's unbelievable; our centre backs have serious problems when Traoré is on the pitch; he's fantastic!'".
This support has continued for the young winger throughout his short career.
Amad struggles for game time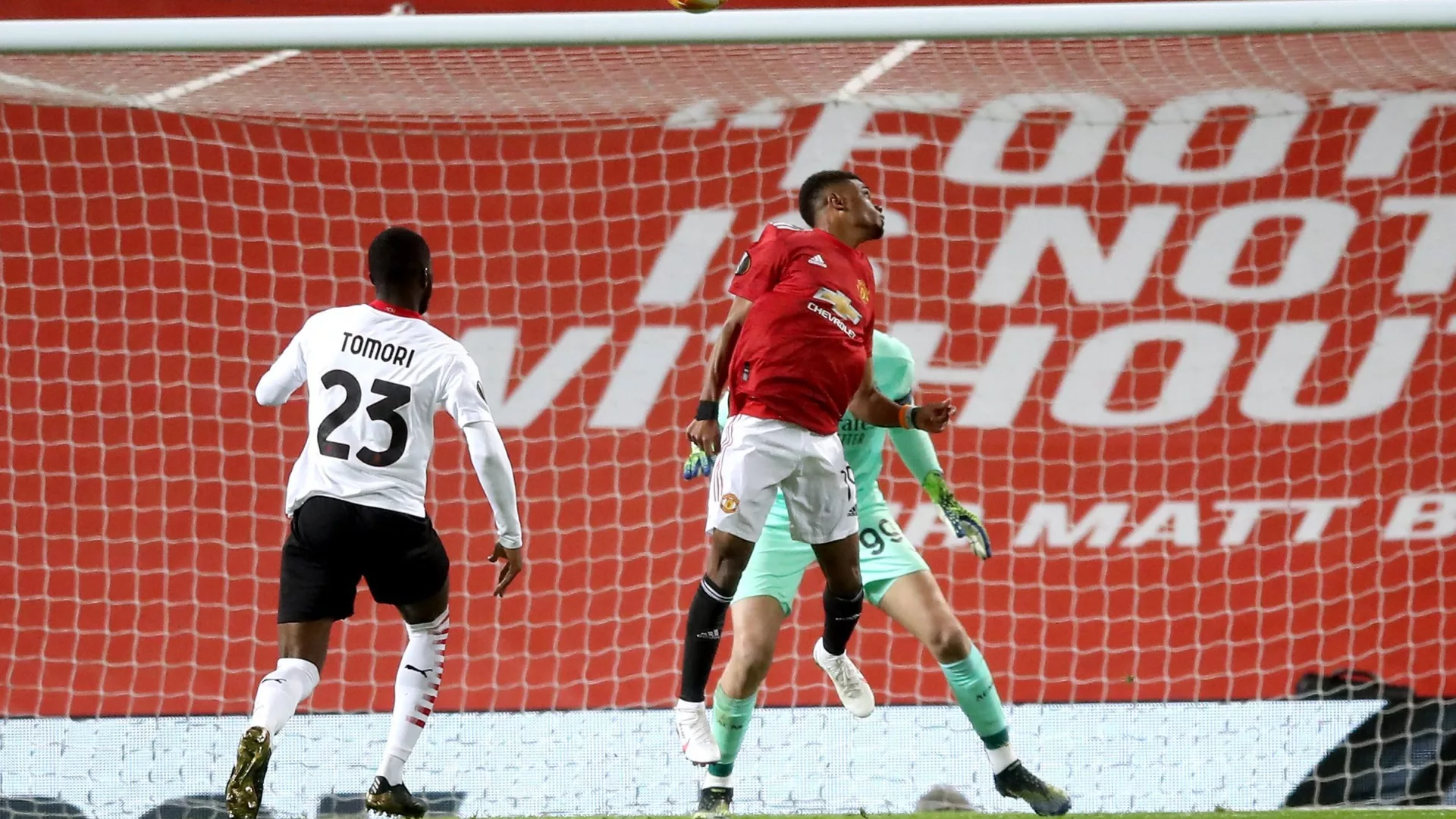 Despite scoring the equaliser against AC Milan in the Europa League and playing a part in United going through, Amad struggled for gametime in the rest of the 2021 season, only playing 3 Premier League games and 4 Europa League sub appearances. All signs pointed to him going out on loan in the summer window to establish himself as a senior footballer.
However, the Olympic Games meant Amad had a chance to represent his country on one of the biggest stages, and Ivory Coast was impressive. They made it out of the group of death, beating Saudi Arabia 2-1 (with a goal from Diallo), holding eventual winners Brazil to a 0-0 draw, and drawing 1-1 with the European Giants, Germany. This led to a quarterfinal against the other finalists, Spain. Ivory Coast were leading into the 91st minute, but the late substitution, Rafa Mir, scored an equaliser and an eventual hattrick to see the Spanish to a 5-2 win. The only downside was that the winger didn't go on loan and then saw very little game time between the summer and January, until he signed a 6-month deal with Rangers.
It was an electric start for Amad, scoring just nine minutes into his first game against Ross County; unfortunately, an injury forced him off in the 71st minute. From there, it was downhill for Amad; he started just 4 games (playing 10 in total), despite impressing when given the opportunity. Many Manchester United fans were questioning what would happen to the Ivorian and if the new manager, Erik Ten Hag, would keep or sell him.
Sunderland's New Superstar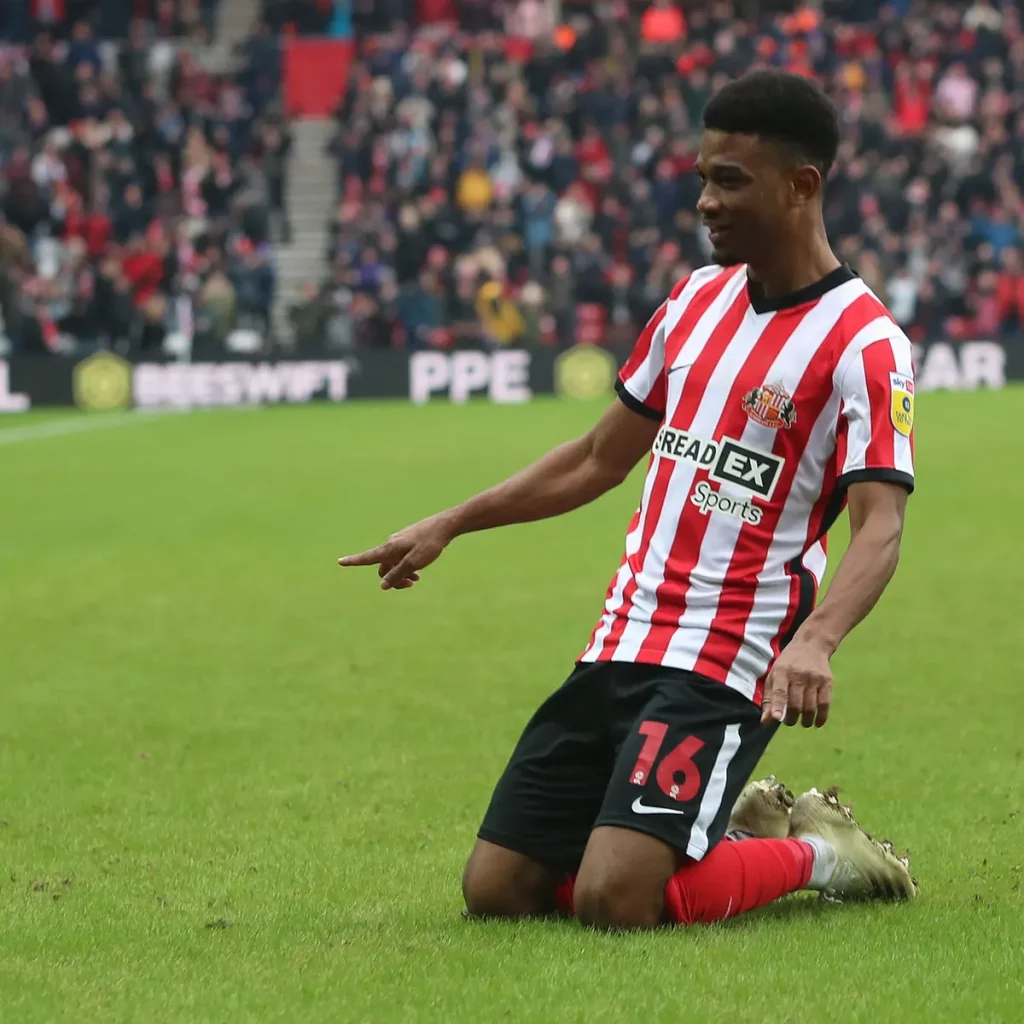 Amad was superb for the Black Cats last season and was a key player throughout the season, starring in a number of roles. Tony Mowbray's 4-2-3-1 system was reliant on his fluid attacking players, including Manchester United's Amad Diallo. Diallo started the season playing on the right of the front 3, but as the season went on, he played as both a false 9 and in behind the striker as a number 10.
In total, Amad played 37 league games (starting 27) and scored 13 goals, registering 3 assists. Fans were calling for him to be recalled, and his talent was clear for all to see; he became a fan favourite, with Sunderland fans even giving him his own song. He played a crucial role in Sunderland's success that season, even leading them to the playoffs.
In the home tie against Luton Town, Diallo impressed yet again and scored an absolute screamer.
He was destined to return and make a mark on the United first team, but injury struck again. In a pre-season game for the Red Devils, the Ivorian went down injured and trained since. It looks like he is nearly back to full fitness, but will he play?
Tactical Player Profile
Throughout this article, I have referred to Amad as a winger; however, to generalise him as a winger is probably incorrect. When in possession, Amad likes to tuck inside into the right half space as an inside forward. He definitely has the capability to play on the touchline, but this does not maximise his strengths because he doesn't have an electric burst of pace or sustained pace to take on and stay ahead of his man. This doesn't mean that he won't take on his man on the outside, but if the option is there, he will cut inside.
Amad has a wand of a left foot and has the ability to cross into the box or score after cutting inside. He also has the agility and low centre of gravity to take people on and dribble through people. For Manchester United, he should be used as an interior with a right back overlapping and holding the width, with occasional rotations and position changes with the front 4 and the right back.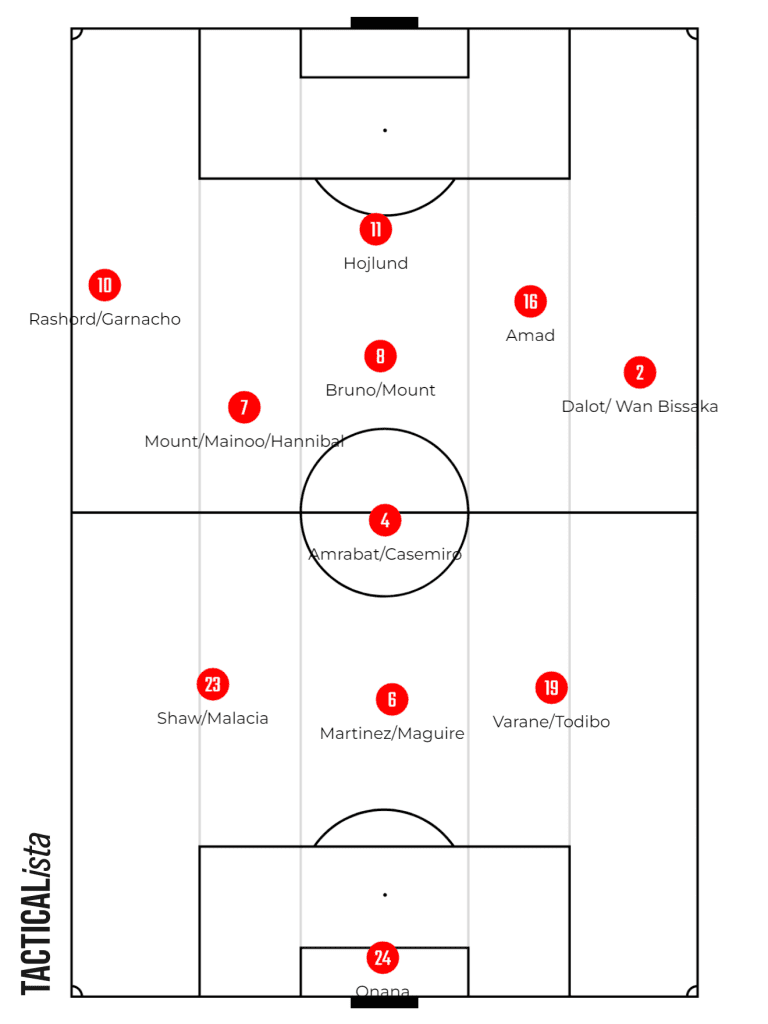 Erik Ten Hag tends to favour a 3-1-6 build-up and attacking structure, and this is how I believe Amad would fit into the team. In this position, he will have the ability to roam, drop off, and play like he did for Sunderland. This will make his transition into the team easier on him and could result in quicker output from the young Ivorian. Long-term, his future may be as a number 10, but with Bruno Fernandes, Mason Mount, Hannibal Mejbri, Donny Van De Beek, and Isak Hansen Aareon already at the club, I can't see this happening at Manchester United.
I am very excited for the return of Amad Diallo, and I hope he is given a fair chance in the team ahead of Antony. Pellistri has impressed but not been given enough opportunities, so hopefully this won't happen with Amad.
I am Callum, find me on twitter as WanderingRed7, work with The Fanzone Pod, MUFC fan