As a United fan born at the start of the 90s, I'd only ever known success growing up. Silverware was an expectation in spite of the different challenges that emerged and our domestic dominance seemed never-ending. Until it did. It is incredible to think back to some of the teams put out by Fergie during the last 2-3 seasons – playing seven defenders against Arsenal perhaps the stand out – but his teams always found a way to get things over the line. A serial winner; a man with exceptional expectations; a man without compromise. 
Yes, we remember the good times fondly. We were truly spoilt. But there were other incidents aside from the victories that illustrated the dynamic at the club during these glory years – namely his approach to dealing with players. 
Players getting too big for their boots
Ruud Van Nistelrooy is arguably the greatest goalscorer United have had in my lifetime and was a pivotal part of the first team for much of his United career. 150 goals in close to 220 matches highlights the value he brought to the side. But things soured pretty quickly and he ended up at Real Madrid. David Beckham came through the academy and established himself as United's set-piece expert throughout most of his time at the club. His ability to strike free kicks with such precision and consistency was something truly special. His redemption tale from World Cup '98 saw him become the media darling and his popularity increased exponentially. He was marketed as a global superstar – certainly *the* global superstar of football. Such success and PR interference inevitably led to friction with Fergie. Following the well-documented 'Flying Boot' incident, Beckham found himself out of Old Trafford, coincidentally to Real Madrid. 
And then there's Roy Keane. An all-round solid midfielder who took no prisoners and expected nothing less than 100% from himself and his teammates. Uncompromising in his expectations, dedicated to his trade and a win-at-all-costs mentality. There's little wonder he was selected to be United's captain – look at that passion.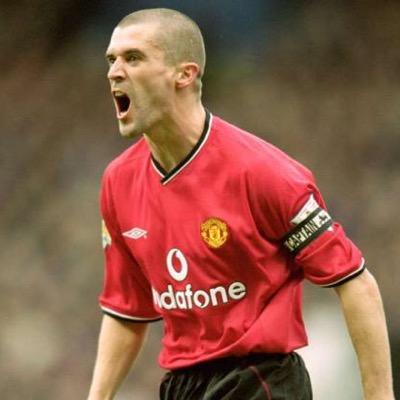 For me, he is the benchmark of leadership on the pitch. He was as quick to praise the work of his teammates as he was to scold anyone who didn't see eye to eye with him – something that many people have been guilty of overlooking. Keane and Fergie oversaw a decade of unparalleled success and the captain seemed certain to see out his playing days at Old Trafford. Then came the infamous interview with MUTV. The shattering of the Ferguson/Keane relationship. His contract was terminated and fans were completely shellshocked. 
The one constant in these three anecdotes? Ferguson got his way. There have been others who dared to question his absolute authority and ended up forging moderately successful careers elsewhere. But Ferguson's word was final and is immaculately illustrated in the quote attributed to him below:
"The long-term view of the club is more important than any individual, and the manager has to be the most important one in the club."
There was perhaps a tinge of tyranny in the way he conducted himself – his way or no way; a totalitarian. You can't deny that his vision of what it meant to play for United was the main factor in the success story. What made all of this possible, however, was the board's commitment to Ferguson. They trusted his judgment on all matters football related and were rewarded for their loyalty, which offers some food for thought in the current climate.
Whilst it was always going to be a tough act to follow for David Moyes, there has been no manager to remain in post for longer than 3 years with little to no consistency in managerial philosophy during the last decade. Those that have questioned performances or temperament of their players have often found themselves without a job in the following months. But why is that? It isn't an oversimplification to suggest that non-footballing employees are subject to appraisals of their performances and, in turn, so footballers should follow suit. They are paid far more lucratively than most of Joe Public, so if their manager wants to see more from them why not just crack on and showcase that ability?
Two words – Player Power.
The era of one man defining every action a football club takes is now (probably) a little antiquated. But the manager maintaining authority over his playing personnel should be a constant. Instead what has transpired at clubs the world over is an irrefutable power shift towards players, brought about by the meddling of football's many 'super agents' and their PR agencies, who operate with the intention of 'making their clients happy'. Whenever players aren't happy, it appears their concerns are often made through such intermediaries to the club. Sometimes the players themselves go public in order to demonstrate their dissatisfaction. The potential this has to cause ruptions is currently playing out before our very eyes.
Erik ten Hag has made it his mission to reintroduce standards within this current crop of players and has made examples of players when they have fallen short of the mark. Marcus Rashford, the club's top scorer last season, was dropped from the starting lineup for arriving 40 seconds late to a meeting. Garnacho was made to wait for his first outing in a United shirt because of a perceived attitude/punctuality problem. Having standards indicates there is discipline; and control. It is a good thing. 
Jadon Sancho; a headache
So what's with the furore and bluster that follows Jadon Sancho? The manager asked him to apologise for the ill-judged statement he released on social media, he declined to do so, he doesn't play. It really should be that simple. Such is the modern way of things, it rarely plays out in this manner. There is undeniable evidence of truth twisting and snippets being leaked from Sancho's side. It makes no sense for anyone else to tell the press that there are multiple players unhappy with ten Hag's punishment and you begin to wonder that if such a claim were true, how would that impact individual performances?
The board shouldn't and probably couldn't give the same level of autonomy to ten Hag that was once afforded to Ferguson, but they do need to take stock of the situation. We cannot continue down this road of players remaining at the club who are at odds with the ideals of the management. It is unsustainable. We run the risk of drawing parallels to the 2010s era of Chelsea, where the dressing room had more sway than (most of) the eight managers employed during this time. We need to back our Baldy.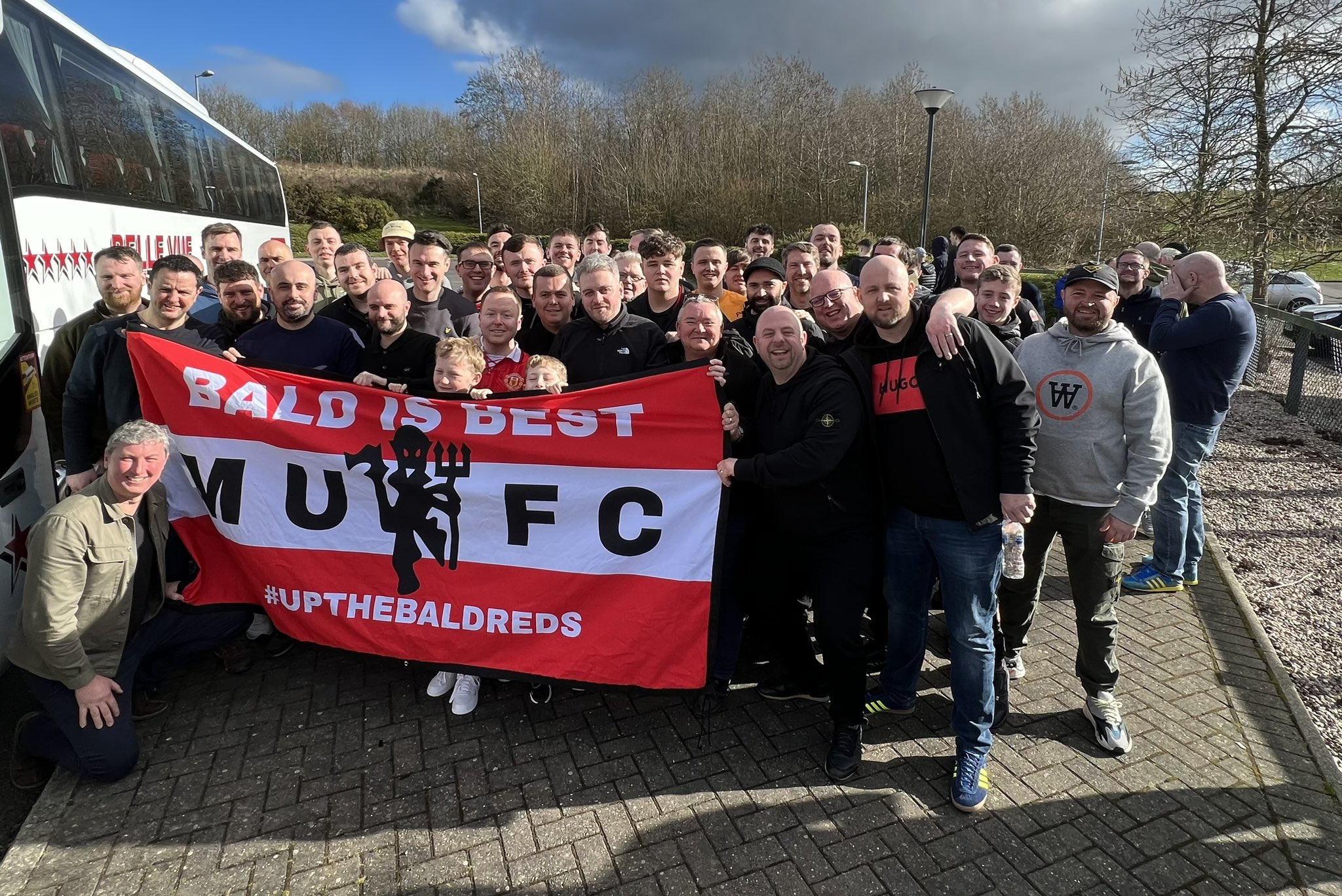 Ten Hag needs to be given the time to implement his philosophy with this squad of players and beyond. He needs to be afforded the opportunity to offload those who don't share his vision and footballing principles. It would send a strong message to others: I'm in charge. After this message is embedded, who knows? Maybe players will stop looking at United as a 'money for nothing' club. Insert your own Dire Straits pun here. The club needs to ensure they are as invested in Ten Hag as he is in his own work and really give fresh meaning to the phrase 'backing the manager'. The tail cannot wag the dog.
"If the day came that the manager of Manchester United was controlled by the players … then Manchester United would not be the Manchester United we know." – Alex Ferguson, 2013.
Funny how right Fergie was really. A real prescient quality.