Gameweek 4 is upon us, which means we're set to bring you the best FPL Transfers for GW4. Gameweek 3 of the 2023/24 FPL season was another mixed bag with identical average points to Gameweek 2. Managers owning Destiny Udogie, Malo Gusto, Raheem Sterling or Bruno Fernandes were the ones who had significantly higher scores compared to the week's average of 44 points. If you have been following my Best Transfers series, you'll be well aware that the transfer targets are not based on one game week but multiple game weeks. So, the best transfer picks for Gameweek 2 and Gameweek 3 are relevant for Gameweek 4 as well. It is advisable to go through those articles before checking out the best FPL Transfers For GW4.
We have partnered with Drafthound to bring you all the analysis of the fixtures, projected points, bookmakers' odds, and a lot more for the 2023/24 FPL season. Every person who signs up through our link to Drafthound helps the website continue to grow. If you want to access more of such amazing features, join the website.
Destiny Udogie (£4.6 million, Defender, Spurs)
Having already been featured in the Gameweek 3 article, Udogie came up with a massive 12-point haul. Udogie has good back-to-back fixtures with Burnley(A) and Sheffield United(H). His price tag enables him to be benched in the tougher fixtures against Arsenal and Liverpool in Gameweek 5 and 6 to attack the fixtures against Luton Town and Fulham in Gameweek 8 and 9. Udogie rotating very well with Pervis Estupiñán gives managers the flexibility to deal with Brighton's tricky fixtures. The attacking full-back already has an assist to his name with an xGI of 0.24 and looks set for more attacking returns. Drafthound predicts 5.0 points for him against Burnley and 23.9 points over the next five game weeks.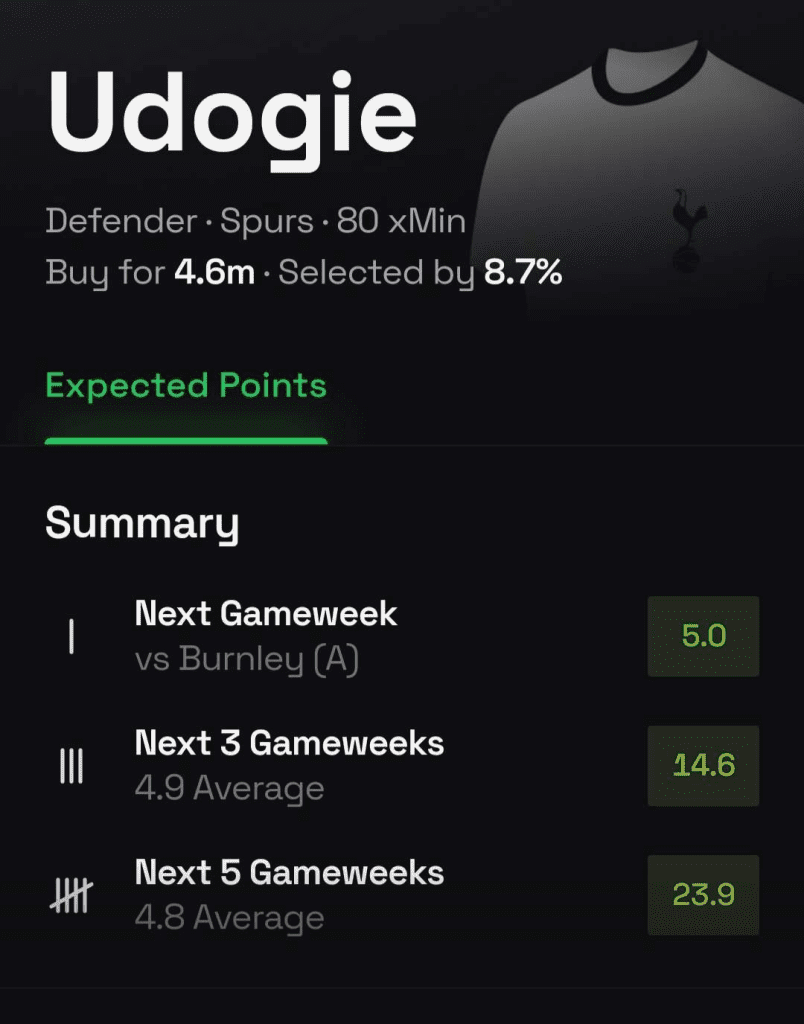 Kieran Trippier (£6.5 million, Defender, Newcastle)
The superstar defender of the 2022/23 FPL season has been off to a turbulent start, managing just 4 points in his first three games. Trippier's opening matches have been one of the toughest in the league, but post Gameweek 4, the fixtures swing in Newcastle's favour. He could be one of the most important FPL Transfers for GW4. If there are no pressing issues in the team, managers with two free transfers should look to bring in the England international to their FPL teams and be a transfer ahead of the curve. Trippier is arguably the best asset to own from Newcastle ahead of a fixture run of Brentford(H), Sheffield United(A), Burnley(H), West Ham(A), Palace(H), and Wolves(A). Drafthound predicts Trippier to score 23.6 points over the next five game weeks.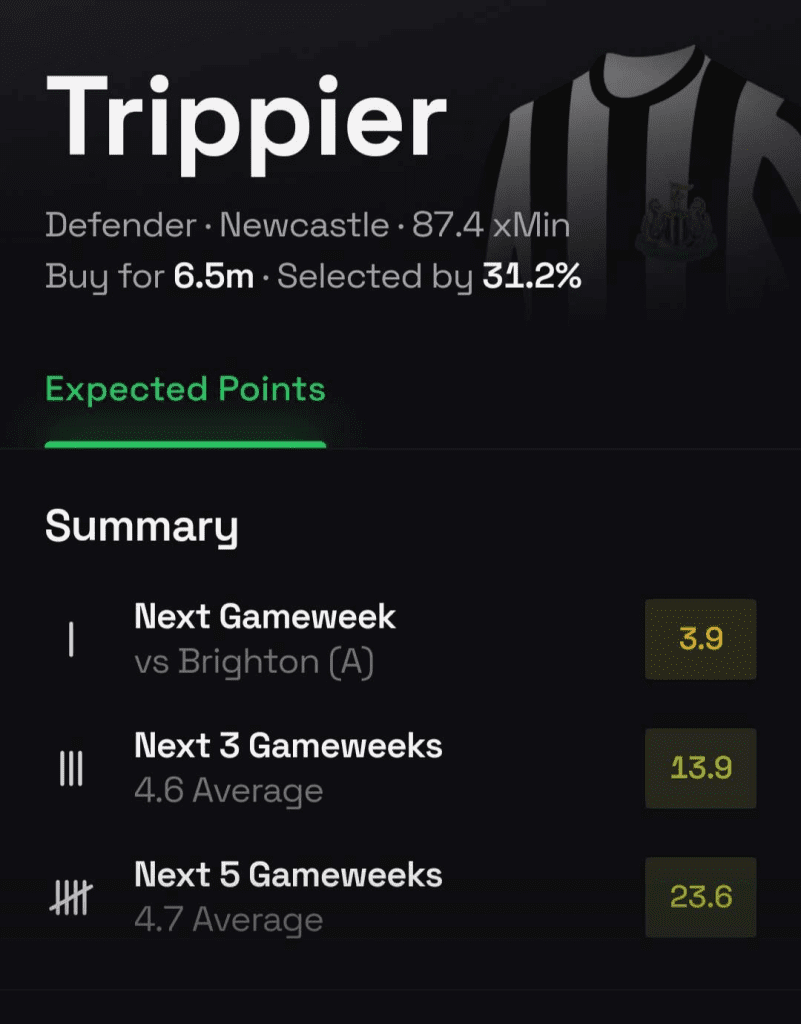 Raheem Sterling (£7.2 million, Midfielder, Chelsea)
Sterling's 19-point haul against Luton Town has forced FPL managers to consider him a priority transfer ahead of Chelsea's fixture against Nottingham Forest at Stamford Bridge. The former Manchester City man has put up decent underlying numbers this season with 0.47 xGI per 90. His desire to be Chelsea's top-scorer this season gives him an outside chance to be on penalties, with Enzo having missed the previous penalty against West Ham. Chelsea playing Nottingham Forest(H), Bournemouth(A), Aston Villa(H), Fulham(A) and Burnley(A) in the next five game weeks should augur well for Sterling to grab a few attacking returns. Drafthound's model anticipates Sterling to score 6.5 points against Forest and 30.6 points in the next five game weeks. I'd say a lot of people would have him as one of the FPL Transfers for GW4.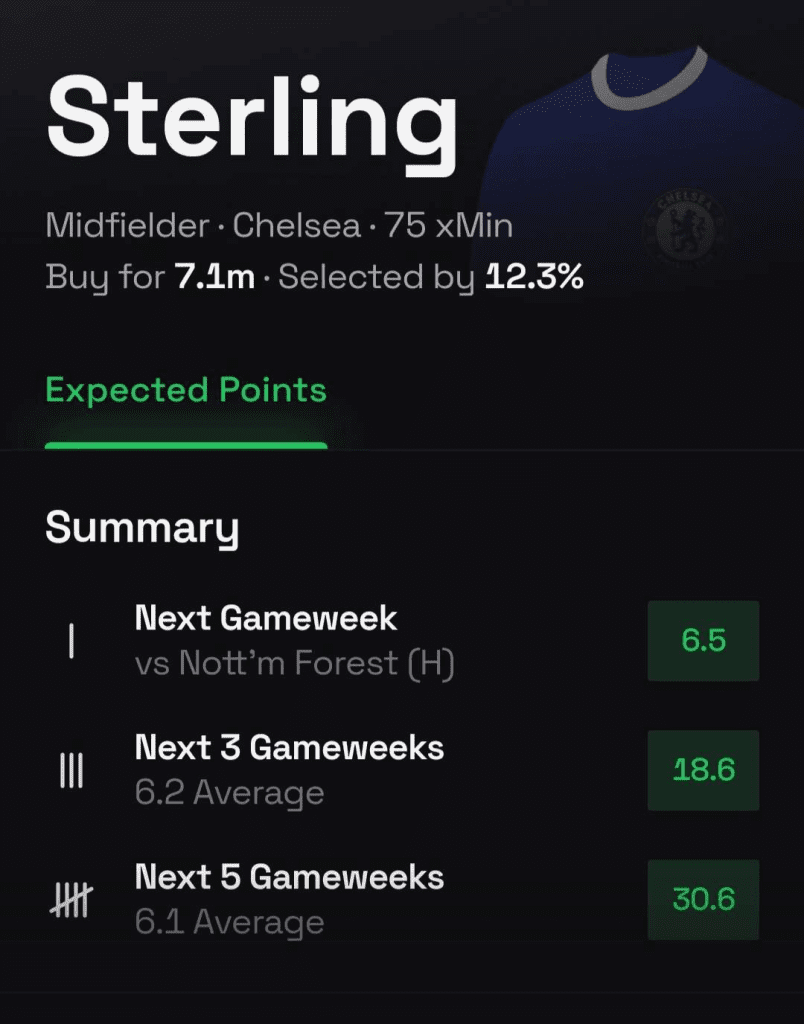 Phil Foden (£7.6 million, Midfielder, Manchester City)
FPL managers owning Foden in Gameweek 3 can consider themselves unlucky, with illness forcing the England international to start on the bench at Bramall Lane. Though he grabbed an assist in the game, it could have been more had he started the match. Foden is at the top of the assist odds at 36% in Gameweek 4, according to Drafthound. He has been impressive this season, with an xGI of 0.70 per 90 in the opening three matches. Manchester City have the highest odds of scoring more than two goals at 58% in Gameweek 4, which should bode well for Foden. Drafthound's model predicts the Englishman to score 6.2 points against Fulham and 29.8 points in the next five games.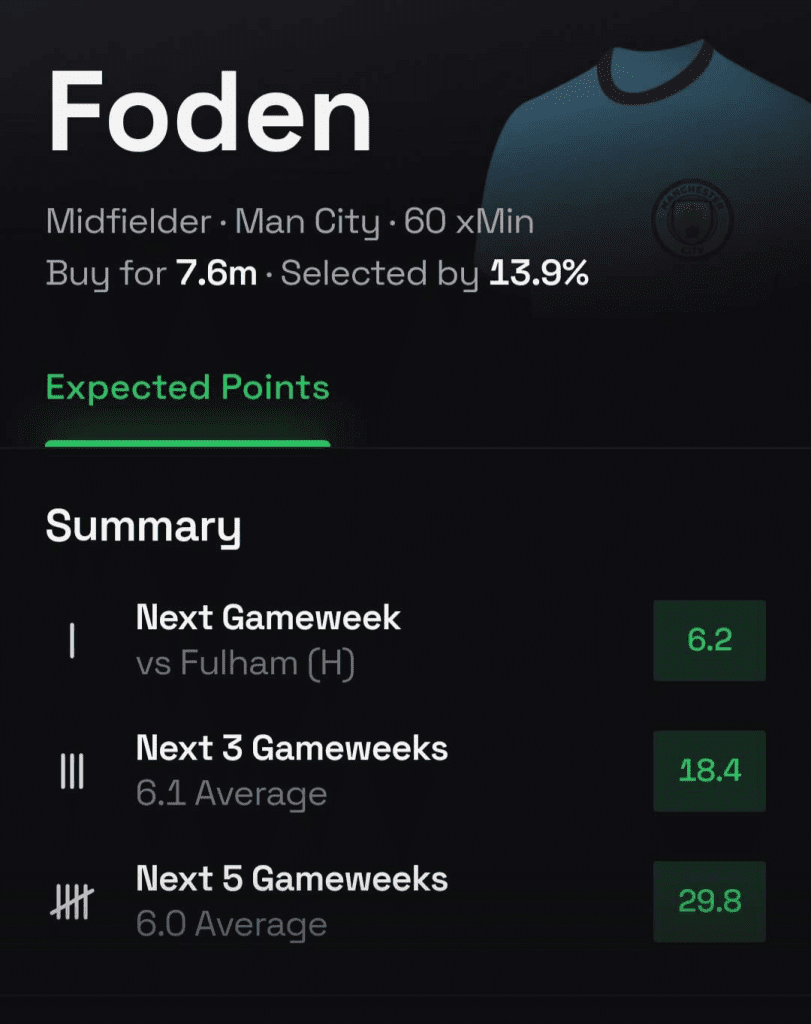 James Maddison (£7.7 million, Midfielder, Spurs)
An injury doubt influenced FPL managers to part ways with Maddison, who came to haunt them with a 10-pointer against Bournemouth. Owned by 18.9% of the managers, Maddison is at the heart of the attack of Ange Postecoglou's Spurs side. The English midfielder ranks first in Shots, Shots in the box, Big Chances, Chances created, Big Chances created, xG and xGI among Spurs players this season. Maddison(2.9) is second only to Bruno Fernandes(3.1) in non-penalty xGI this season. The former Leicester City man can exploit the fixtures with Burnley(A), Sheffield United(H), Luton Town(A), Fulham(H) and Palace(A) in his next seven games. Drafthound predicts him to score 5.8 points against Burnley and 28.0 points in the next five game weeks.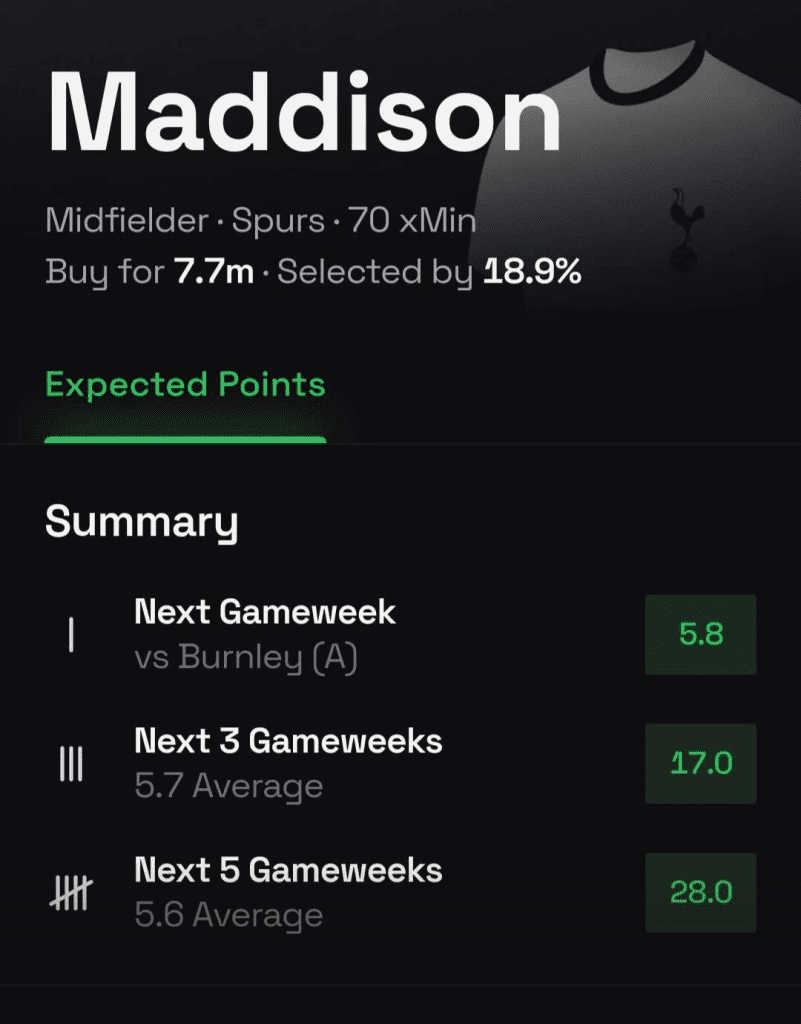 Nicolas Jackson (£7.1 million, Forward, Chelsea)
Unless Chelsea signs an out-and-out number 9 in the last days of the transfer window, Nicolas Jackson is poised to be the main man up front. Having gotten off the mark against Luton Town, Jackson will hope to score more and deliver FPL points to his owners. The Senegalese international has been putting up impressive underlying numbers this season, with an xGI of 0.78 per 90. According to Drafthound's Chance of Scoring %, Jackson is joint-second with Salah at 48% behind Erling Haaland at 69%. He is an easy hold till Gameweek 8 and is a better option than Manchester City's Julian Alvarez, whose expected minutes are much lower. Drafthound predicts Jackson to score 5.4 points vs. Nottingham Forest.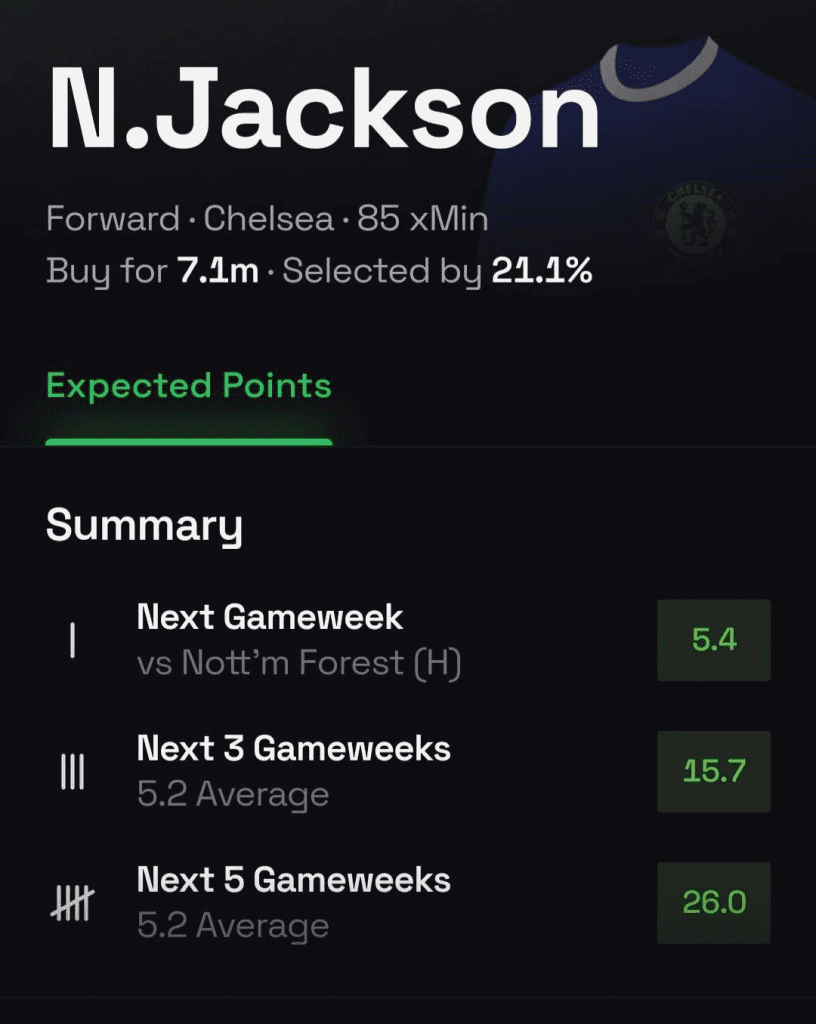 Conclusion
The pricing in FPL this season has ensured that we have a plethora of options at a similar price point, especially in midfield. As a result, FPL managers tend to suffer from the fear of missing out. We have only five spots in midfield so, it is only natural to miss out on good picks. Transferring out good FPL assets for other good FPL assets is something that I would not advise. Another note of caution would be to delay the transfers till Friday, as we have mid-week games in the EFL Cup. Making an early transfer to discover the player's injury before the deadline, is one of the worst experiences. Good luck to everyone with their FPL Transfers for GW4.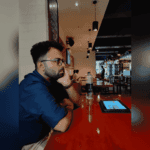 An obsessive planner who is always engrossed in data.
Addicted to FPL.
Specialise in captaincy picks.