When you're picking a team in FPL, defenders are a massive part of your team structure. We've seen that in certain situations, defenders shape up the whole template. Like we've seen in the 'big at the back' meta in 2021/22, with the likes of Joao Cancelo, Reece James, Trent Alexander-Arnold and co. in form.
In this article, we'll be looking at all the defenders of the popular game. Dissecting each and every detail you need to know, as you pick your back five and pray for those precious clean sheets and attacking returns.
Premiums FPL Defenders (6.0-8.0)
Picking premium FPL defenders can come with a big risk. As you use up a lot of funds for players who are 'less likely' to get you your big hauls and shoot you up your ranks. However, those more expensive options could provide consistency, and possibly provide those highly rewarding attacking returns if you pick the right ones.
Trent Alexander-Arnold
The FPL fan favourite comes in at 8.0m, by far the most expensive defender in the game. However, he had completely deserved this price tag, flourishing after shifting to the inverted wingback role late into last season.
8.0 is certainly a lot to pay for a defender, but is that really the case with Alexander-Arnold? In his new role, he primarily positions himself in midfield. He is also the main source of creativity in a high-scoring Liverpool side.
The right-back can grab assists from everywhere, even from deep as Liverpool has one of the best counterattacks in the world. He's also on multiple set pieces, including direct free kicks, which he is rather good at. So ask yourself this, are you paying 8.0 for a defender or a midfielder who gets extra points for goals and clean sheets, whilst not taking up one of your 5 precious midfield spots?
I personally think Trent is a great pick and is a must-have in one premium draft.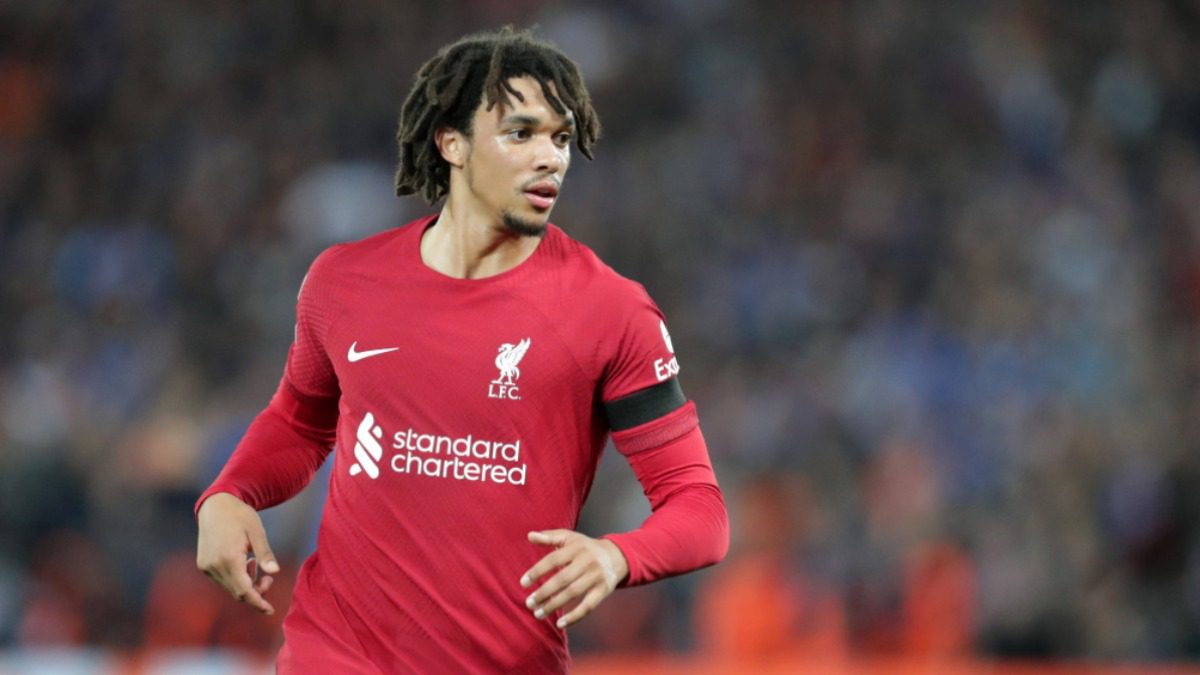 Premium FPL Defenders to Avoid
There are only four other assets in this price bracket, and in my opinion, they're all avoids.
Cancelo is highly likely to leave City, having completely lost his place. Liverpool's defence is not the most secure. So, although Trent is a good option, Van Dijk and Robertson are not worth the money. There are defenders who offer more at a cheaper price.
Finally Kieran Trippier, the top-scoring defender of last season. Why is he in this section you ask? Well, the answer is simple, fixtures and alternatives. Newcastle's opening 4 matches will all be against last season's top 7. Including the hardest match in world football, City away.
The Englishman has a great goal and assists numbers as we know, but so do other picks in this year's game, at a considerably cheaper price. This makes Trippier a rather questionable pick in your GW1 drafts.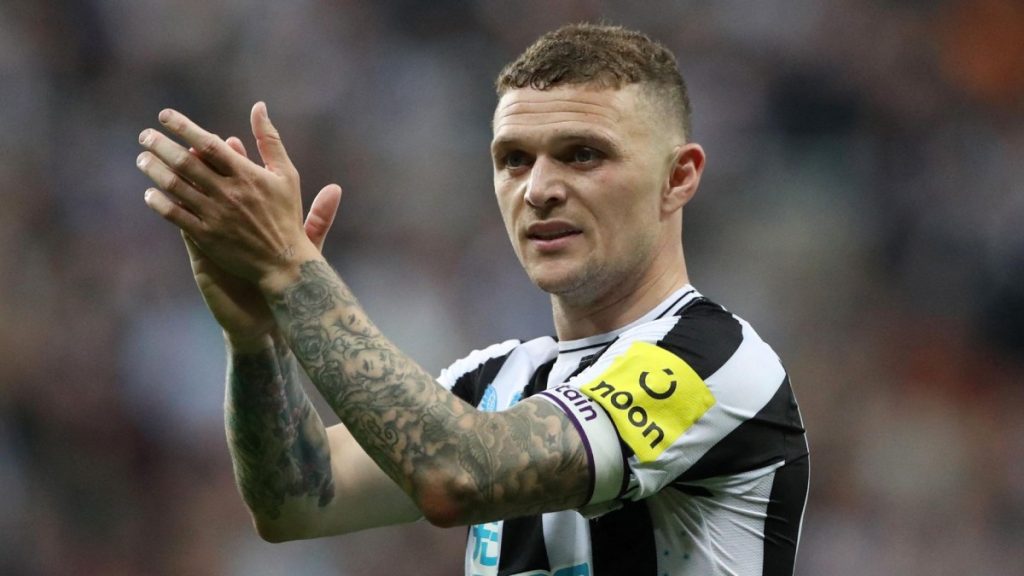 Premium FPL Defenders Verdict
Exceptional Pick: Trent Alexander-Arnold
Wait and See: Kieran Trippier
Mid-Priced FPL Defenders (5.0-5.5)
Mid-priced FPL defenders normally offer you a middle ground for managers who don't want to lean either way of a cheap or expensive defence. However, I believe there are some criminally underpriced assets in this price bracket.
The 5.5s
Six defenders start the season at 5.5 this year, but who should be on your radar for your GW1 draft? I don't think any of the 5.5 FPL defenders are necessarily bad picks. However, there just might be better alternatives out there.
For example, Ruben Dias and John Stones don't offer much-attacking threat for their price tag, whilst Ben White's Arsenal teammates all come 0.5 cheaper than him.
Chelsea duo Ben Chilwell and Reece James are potentially high-upside picks. Though the Blues' defence is unpredictable and might not be a great pick for GW1.
That leaves Luke Shaw, who is Manchester United's nailed starting left back. United was the best defence in the league last season and Shaw plays a huge part in that success. Taking set pieces as well as being a bonus point magnet, Shaw is a great pick-up for 5.5m.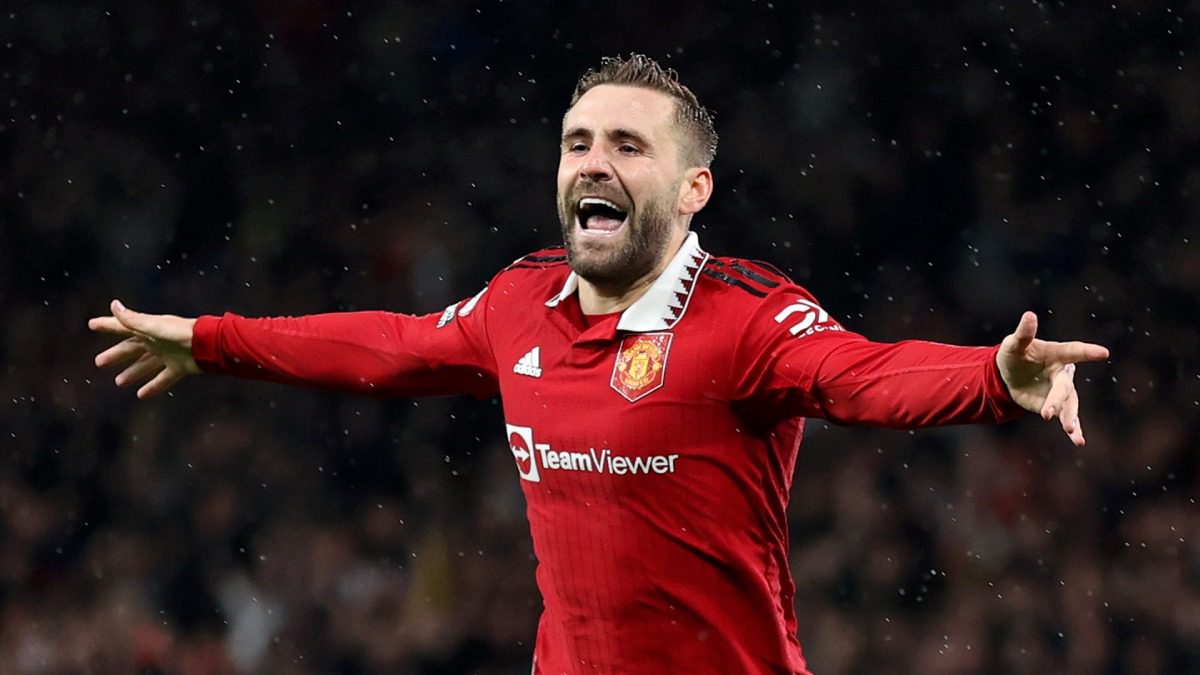 The 5.0s
Unlike the price points we've discussed before, we don't have time to look at all the assets in the cheaper range. So, I'll keep this as short and simple as possible.
Brighton's Pervis Estupiñan is the most popular defender in the game, and rightly so. The Ecuadorian is one of the most attacking fullbacks in the league. Posing a great assist threat and a lot of the time finds himself in the opposition box. Having the best opening 3 fixtures in the league, including new boys Luton at home in GW1. He also proved to be fixture-proof, with his 17-pointer haul, his best of last year's campaign, coming away at title chasers Arsenal.
The rest of the Gunners' defence comes in at 5.0, an absolute bargain for the 2nd best team in the league. Gabriel is the pick of the bunch as the defender with the most xG last season and the one with the least rotation risk. Saliba and Zinchenko are also great pick-ups, and so are City's Akè and Akanji. Although you have to beware of the uncertainty of minutes for the latter two.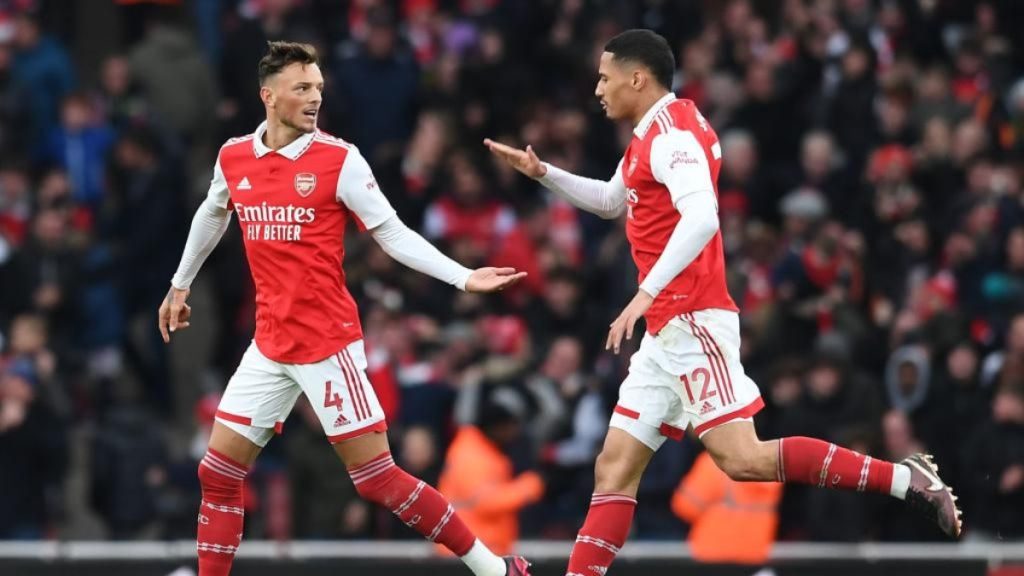 Pedro Porro is one that's going under the radar, as another attacking wingback with an eye for goal involvements. However, the Spaniard is also a risk, as Tottenham's new boss favours a 4 at the back formation. Moreno, Dunk, Schär and more are also viable picks but have better alternatives.
Manchester United also has two defenders at this price point as the best defensive team last season. However, you can argue that new signing André Onana, and 5.5m Luke Shaw are better picks to cover the Red Devil's clean sheets.
Mid-Priced FPL Defenders Verdict:
Exceptional picks:
Great picks:
Good picks:

William Saliba, John Stones

Watchlist:

Ben Chilwell, Reece James

Reasonable picks:

Oleksandr Zinchenko, Nathan Akè, Pedro Porro, Ruben Dias, Fabian Schär, Lisandro Martinez, Raphaël Varane
Rotational Defenders (4.5)
This player will typically be your fourth defender, or possibly two rotating together as the 3rd and 4th. There are some assets that are very worthy of your attention, whatever your motive for picking at this price point.
The most popular 3 are Botman, Mings and Henry. Tyrone Mings' minutes might be questionable after the signing of Spaniard Pau Torres, as they're both left-sided centre-backs.
Sven Botman (and Dan Burn) are very good players in a very good defence. However, as is the case with Trippier, Newcastle has horrendous opening fixtures. Meaning, when the fixtures turn for the Magpies, they are the best picks at this price point. Though for now, you should avoid them unless you won't need them during the first 4.
Rico Henry (and Ethan Pinnock) have brilliant fixtures and Brentford look like a great defence. Both are viable picks, with Henry offering the assist potential, and Pinnock offering the occasional goal threat.
The Villa defence is also worth looking at. But preseason will determine which one of them are good picks that will get consistent minutes under Unai Emery.
The same can be said about Chelsea's and Tottenham's defence, although form might come in to the picture in their cases.
Palace and Everton are interesting picks, with the Eagles offering more chance of clean sheets. But sometimes you can't deny the potential of James Tarkowski's bullet headers.
4.5 FPL Defenders Verdict:
Good picks:

Rico Henry, Ethan Pinnock, Pau, Konsa, Cash, Mings

Watchlist:

Botman, Burn, Colwill, Badiashile, Romero, Udogie

Reasonable picks:

James Tarkowski, Andersen, Guehi, Mitchell
Cheap FPL Defenders (4.0)
Alas, the 4.0 FPL defenders spot. Tucked away in the 5th slot that never plays unless absolutely necessary. Nevertheless, we'll cover the best picks for this slot, if you need the budget FPL defenders to afford the big -oy attackers.
There are three stand-out picks for this slot, from each promoted team. Jordan Beyer from Burnley, George Baldock from Sheffield United, and the 20% owned Amari'i Bell from Luton.
They are supposedly starting defenders for their respective clubs, but we won't know everything until after the pre-season ends. Especially with how much newly promoted teams have to shake up their side.
Tariq Lamptey is also a popular pick, with the Ghanaian being an attacking fullback who can play both sides. It's unlikely that he starts regularly for Brighton, but he's a high-upside pick if he gets his chance. Malo Gusto also falls in this category, with him playing second fiddle to injury-prone Reece James.
4.0 FPL Defenders Verdict
Good picks:

George Baldock, Amari'i Bell, Jordan Beyer

Watchlist:

Tariq Lamptey, Malo Gusto
The Optimal FPL Back Five
After all this, you might wonder. What is the best back five you can possibly build in FPL? Although there are no definite answers, here are some guides to building your defensive structure.
The Trent Draft
We know how good Trent is in this game, and picking him is a great option. However, this will most likely mean your draft will not contain a second premium in Salah or Kane. It will look something like this:

Estupiñan is a must pick for me, with Gabriel/Shaw being dependent on your goalkeeper. Picking the 4.5 and 4.0, depends on who rotates best with your starting three.
The Trent-less Draft
This is for someone who needs that money elsewhere in the team. Whether that'd be to afford Salah, or completely stack the midfield.

This allows you to strengthen your attack with an extra 2.5-3m gained. An alternative to this is you can change Gabriel to one of James, Chilwell, or Stones if you want to triple up on the Arsenal attack.
Alternative Draft
You can also go with a 4 at the back with all the names mentioned. Or another possibility is your 3rd and 4th defenders being two 4.5s who rotate well. Pau Torres and Rico Henry are excellent examples.
The Final Verdict
There are no right or wrong picks in this game, and it is heavily luck based, especially at the start of the season. However, the general consensus is that Trent, Estupiñan, Gabriel and Shaw are the best picks. With the best structure being a 3-back starter, a 4.5 rotation and a 4.0 dead-spot. 
Hope you found this article helpful in helping you pick your back five. And may the FPL gods bless you with clean sheets and attacking returns throughout the season.